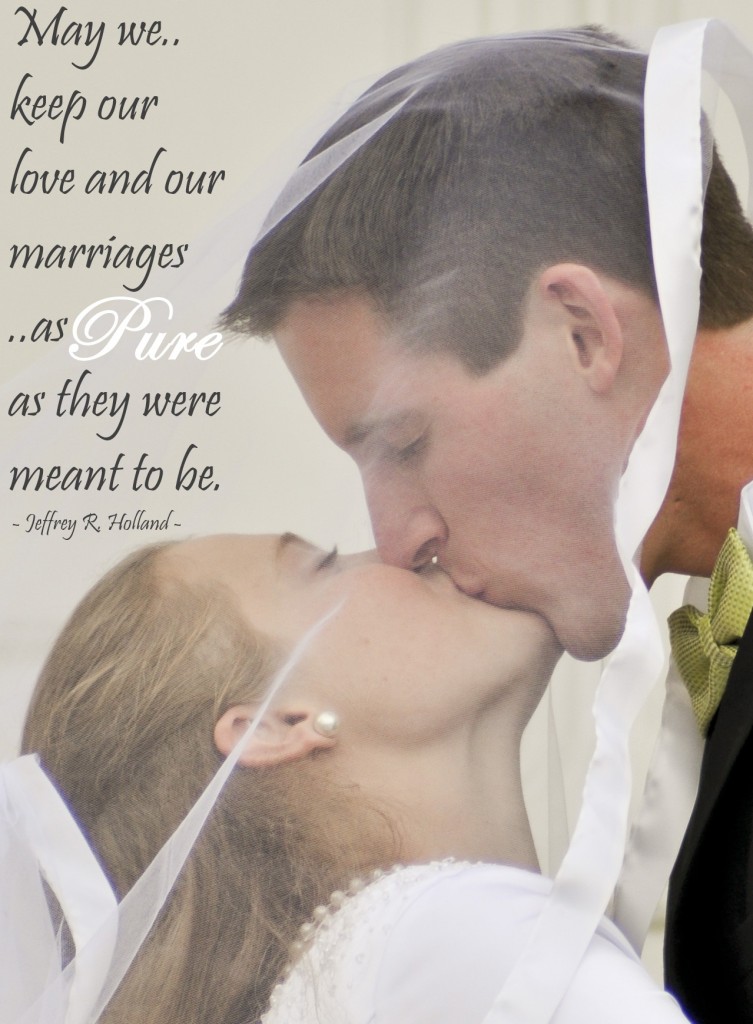 I love this quote by Elder Jeffrey R. Holland! I've been experimenting lately coming up with conference quote memes. But my options are somewhat limited – I've been using mostly my own photos or ones online that aren't copyrighted. If you have a wedding or engagement photo (or any other kind of photo too!) that you'd like to share with me, I'd love to play around with it and make a personalized meme to post just for you!  Just email it to me at thebalinskis (at) gmail.com

– you can also comment somewhere on the blog so I can make sure I received it.
Here's the original quote:
May the joy of our fidelity to the highest and best within us be ours as we keep our love and our marriages, our society and our souls, as pure as they were meant to be." (Jeffrey R. Holland)
Here's a few I've made for people for their weddings.