This recipe resulted from combining/simplifying two different Pinterest chicken recipes. Here's how it went!
Ingredients:
1 package raw boneless/skinless chicken thighs (1.5-2 lbs)
1/2 cup plain yogurt
1/4 cup milk
1/2 stick butter
1/2 cup flour
1/2 Tablespoon Seasoned Salt
1 teaspoon Paprika
1/2 teaspoon pepper
1/4 teaspoon salt
Parmesan cheese
First, combine all the dry ingredients in a bowl. Preheat the oven to 400 degrees.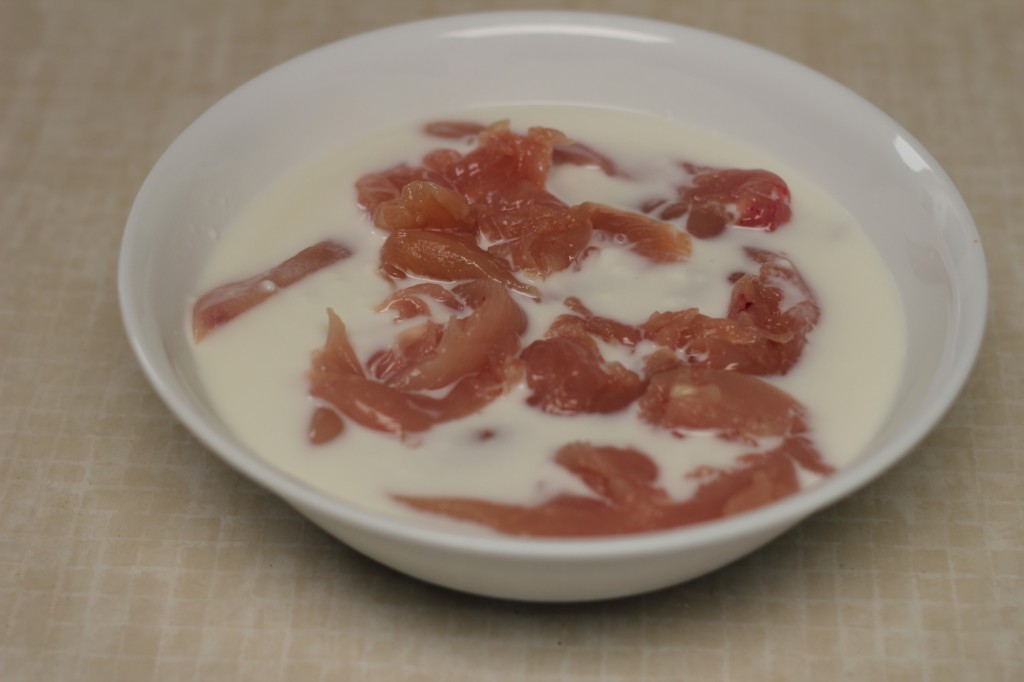 Then combine the milk and yogurt together and then put the raw chicken thighs in it to soak for about 15 minutes.  One recipe called for Greek yogurt and one called for buttermilk. I just had regular yogurt on hand, so I decided to use some of that instead as well as just regular milk.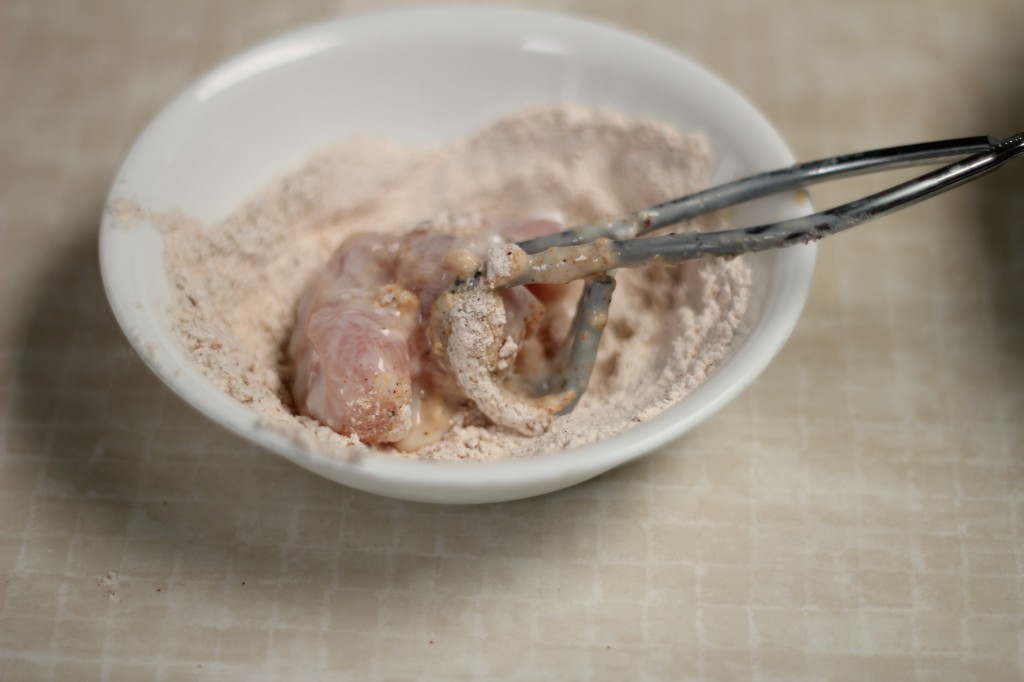 Then, coat each chicken piece in the flour mixture. There will be lots of leftover milk/yogurt – don't worry about it. Just throw it away.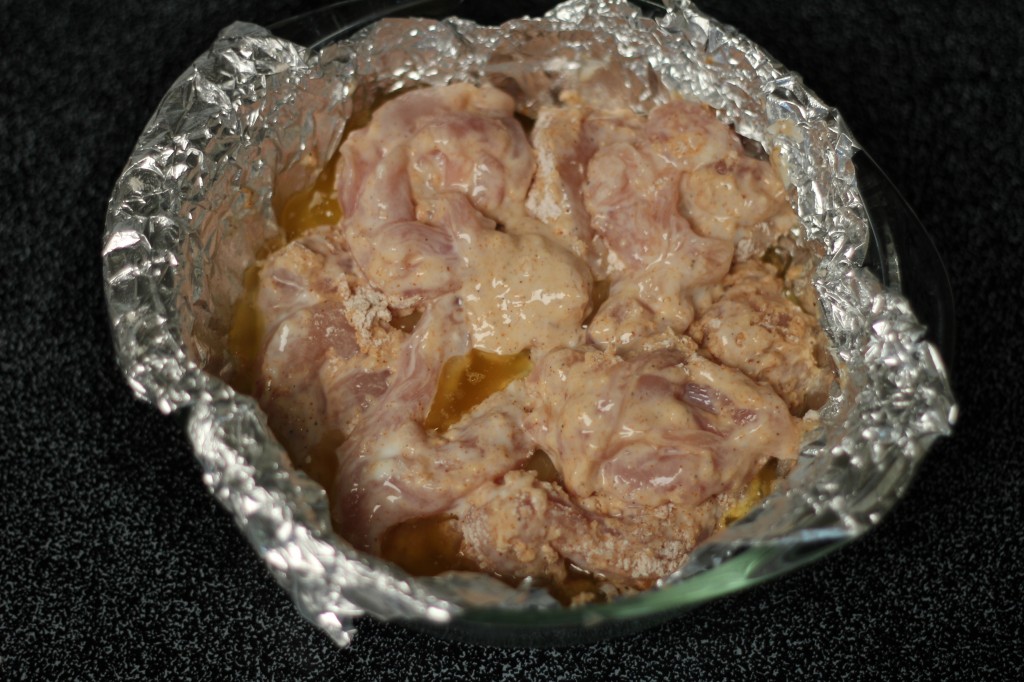 While oven is preheating, put 1/2 cube butter, in slices, in a small square pan (I didn't have one so I just used a circular casserole dish). Put i in the oven for a few minutes to melt the butter. After coating the chicken, place it in the pan.
I lined it with tin foil to make the clean-up easier, which was nice but it did make turning the chicken half-way a little harder. I think it also made it more of a soggier casserole-like consistency. (I was expecting more of a fried chicken type thing). But even so, it turned out good. And it was super easy! But the original recipe uses a 9 X 13 pan, which might make it crispier if you're going for that.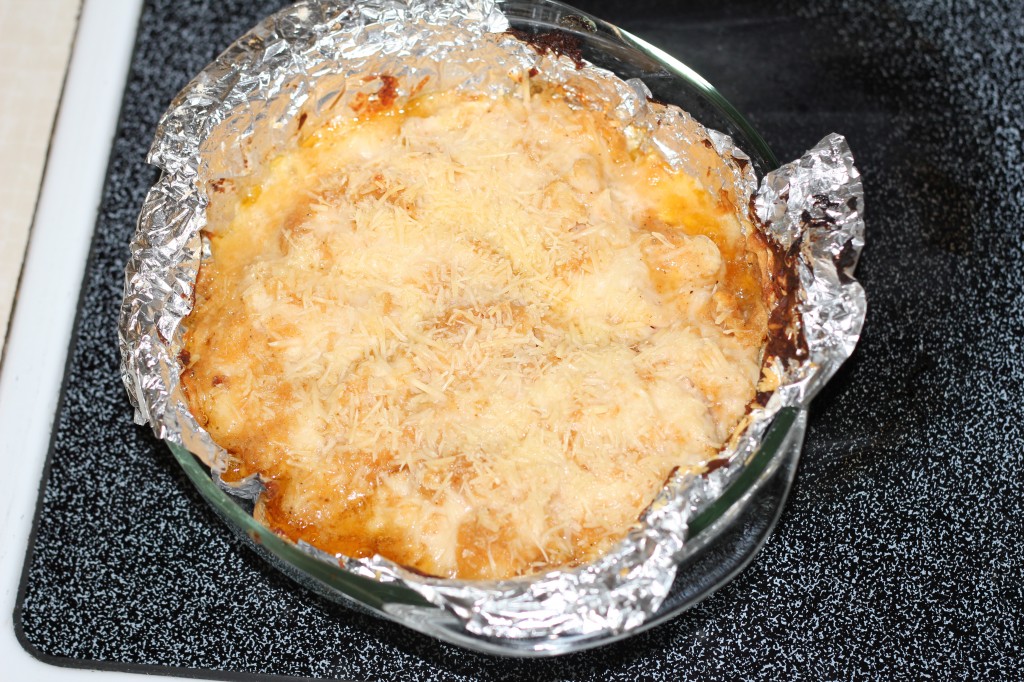 Sprinkle Parmesan cheese over the whole thing and then bake. I did it at 400 for about 30 minutes and it came out great! It depends on how dark you like it – it should at least be golden brown on both sides. Flip the chicken half-way through. We had it with baked potato and carrots. It was pretty good as is, but if I make this again I might make some sort of yummy chicken-cordon-bleu-like gravy to go over it. So yeah, it turned out very good, but I just wonder if there's an easier way than dipping and coating each piece, if it's all going to come out like a casserole anyway, ya know?…