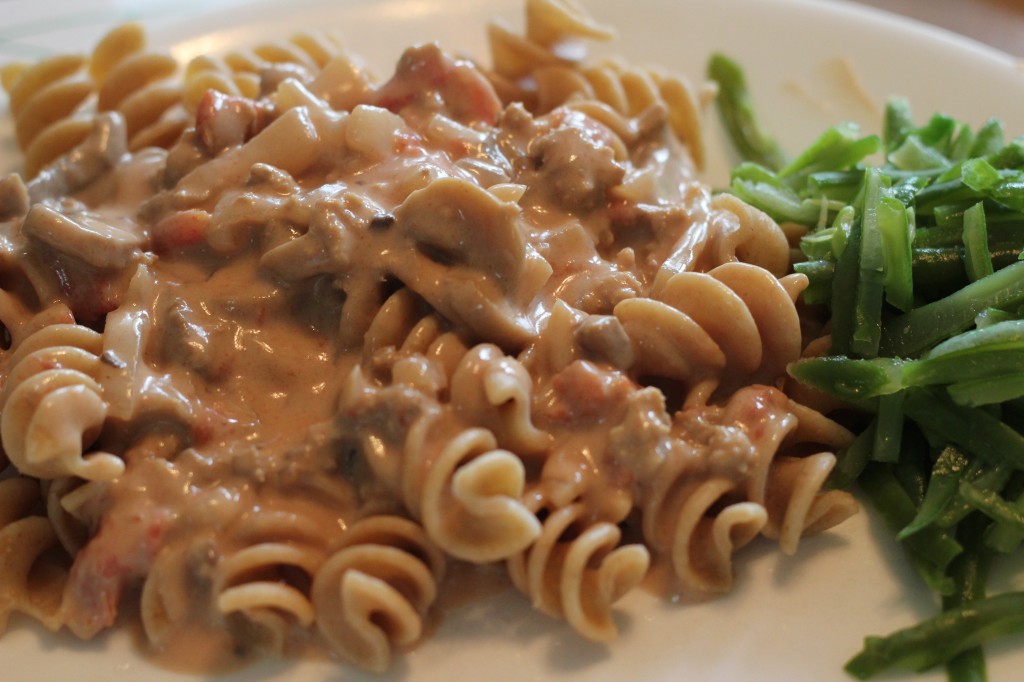 This is the easiest meal to put together. I've tried making stroganoff before, but it always seemed to have something missing. When I decided to try adding some canned tomatoes, Alex said it was the best stroganoff recipe I'd made. I'm glad! I'd never thought to add tomatoes until I saw a couple recipes online that called for it. It gives it a good twist!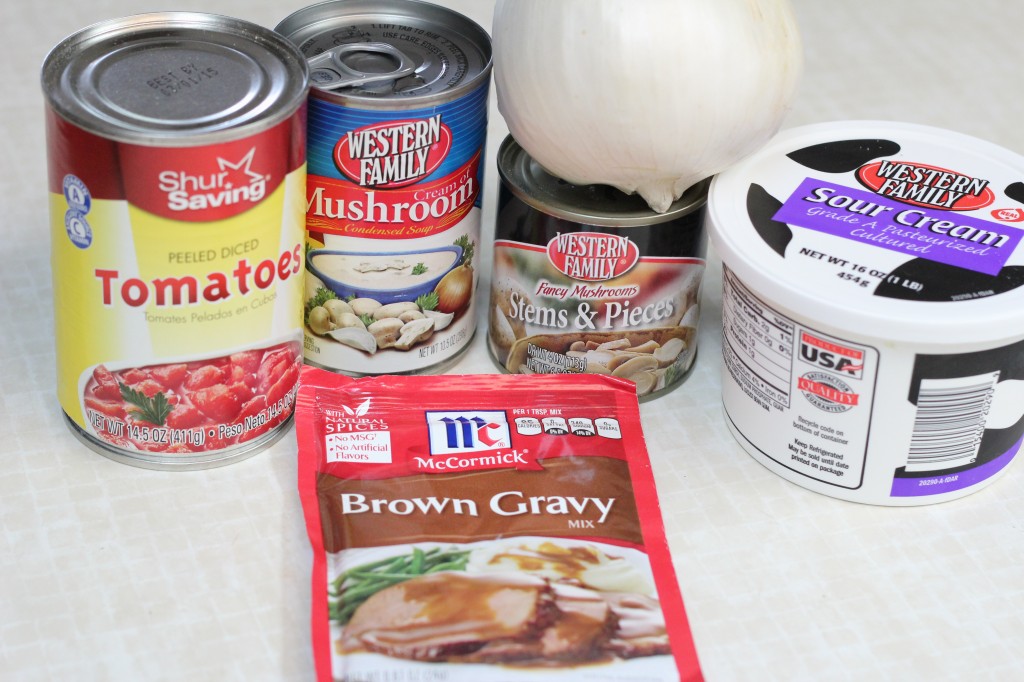 Ingredients:
1 can cream of mushroom soup
1 small can mushrooms (optional)
1 small onion, chopped
1/4 – 1/2 lb ground beef (I used ground turkey)
1 package brown gravy mix (I think beef broth would be good too)
1/3 can diced tomatoes (not seasoned)
3/4 cup sour cream
1 teaspoon dijon mustard (optional)
Garlic powder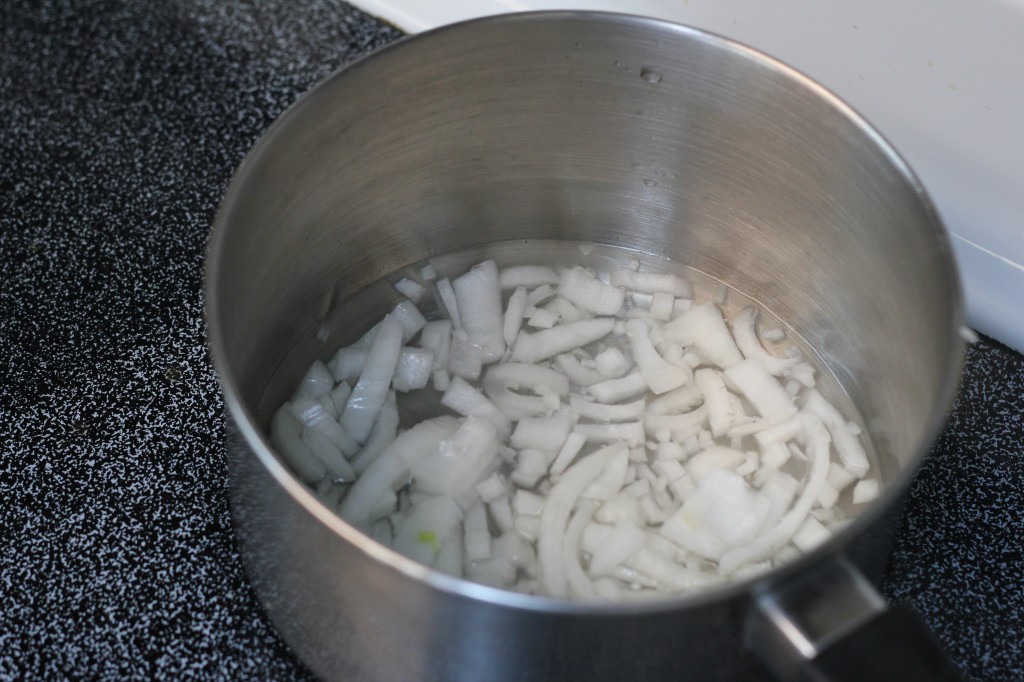 1. Boil the onions until very soft (5-10 minutes).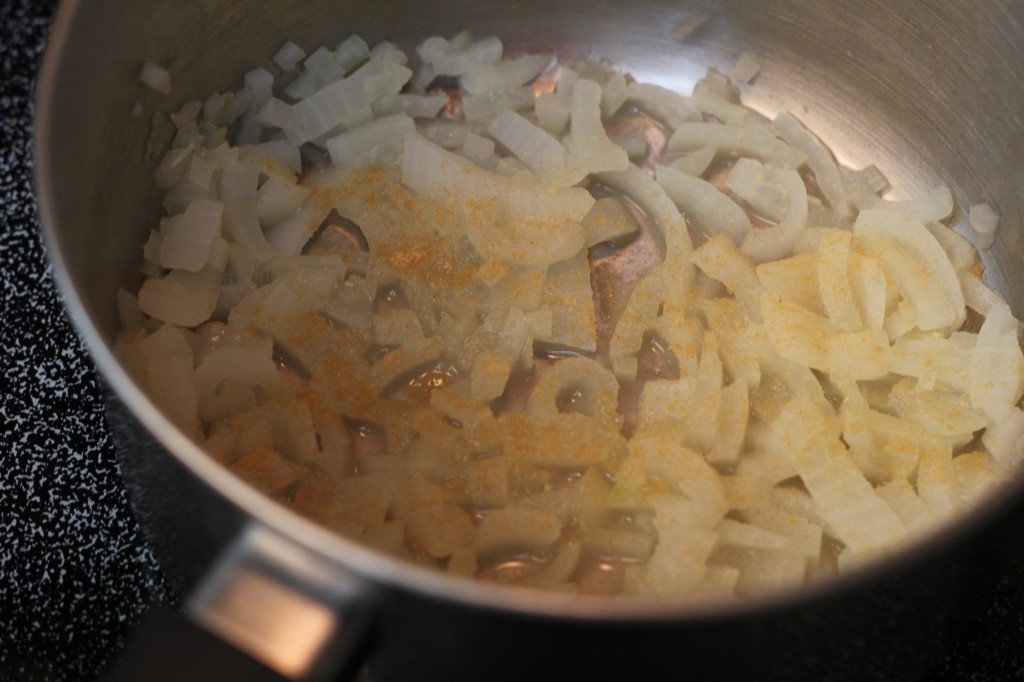 2. Drain, if needed, and add in a few dashes of garlic powder.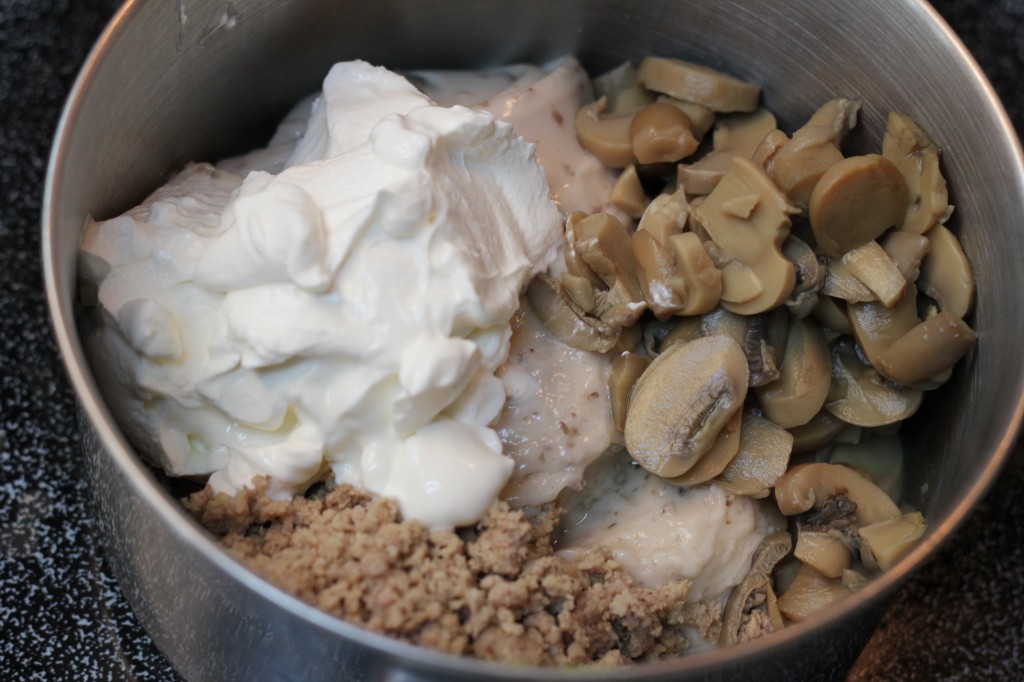 3. In a pan, mix together onion, cream of mushroom soup, mushrooms, ground beef, and sour cream.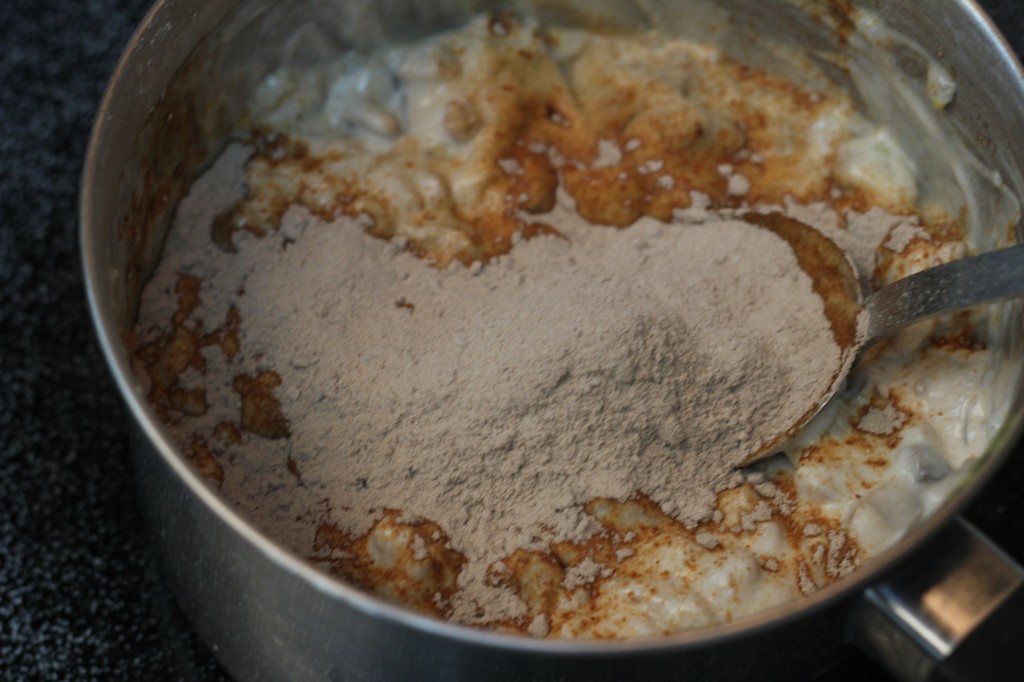 4. Add in brown gravy mix and warm over low-medium heat.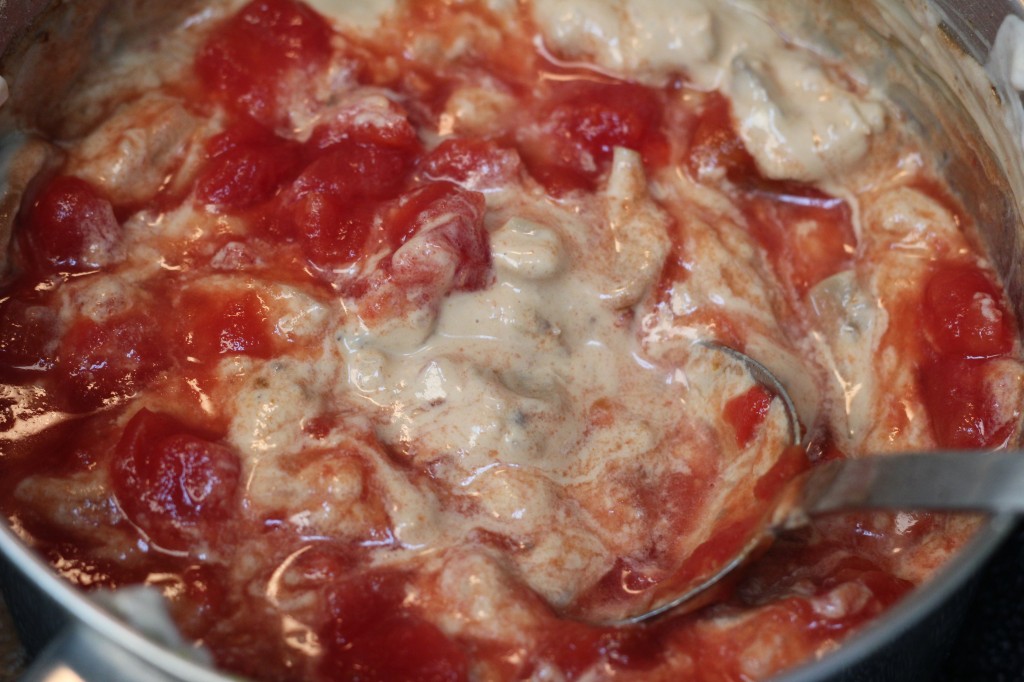 5. Add in tomatoes and dijon mustard. After it's all hot, you can add in a bit of water if too thick, until it reaches your desired consistency.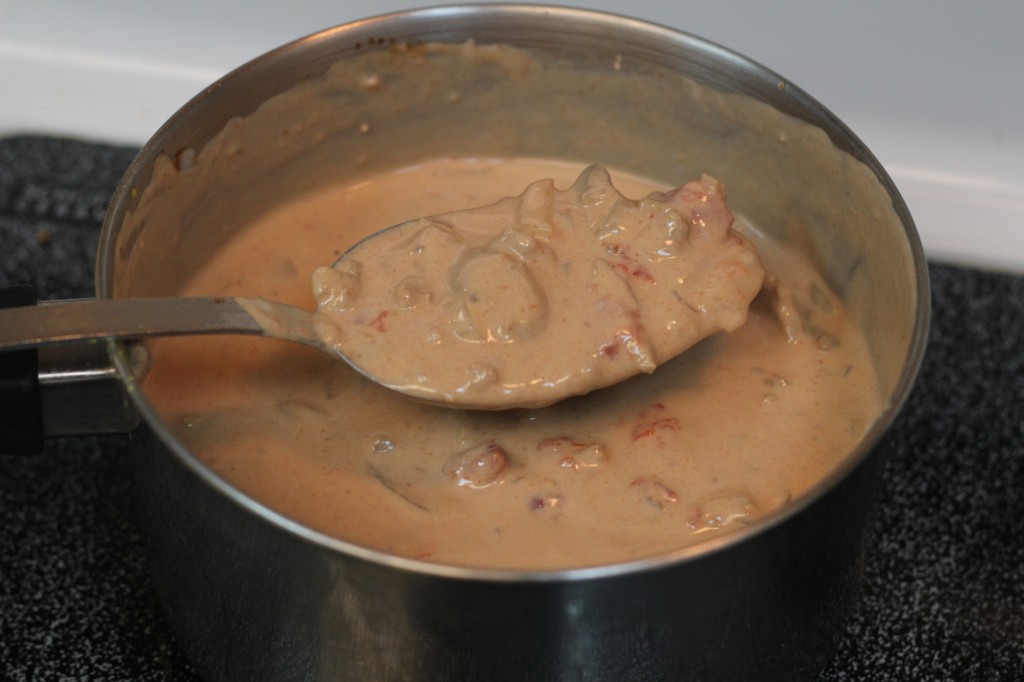 6. Heat through, stirring occasionally.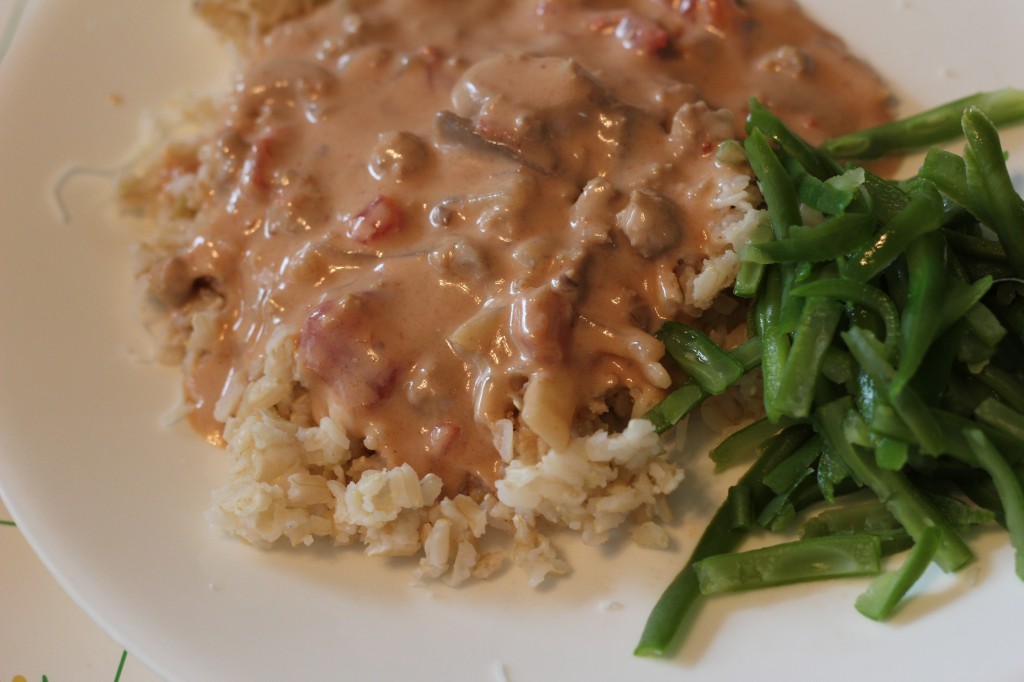 7. Serve over rice or noodles, with parmesan and/or mozzarella cheese if desired. Yummy!