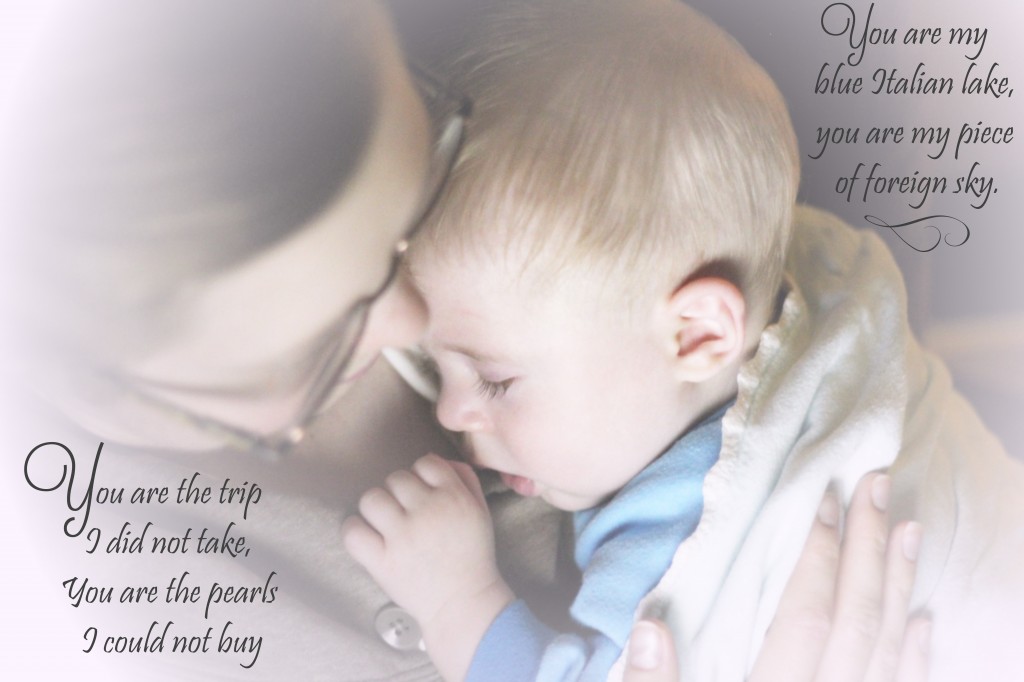 This is one of my favorite memes I have made. I love this little poem because it reminds me of how much motherhood trumps the other things in life. It may require sacrificing some personal pursuits, but there's nothing that could bring as much fulfillment and there's nowhere I'd rather be. I love being a mommy.
Here's the full version of the poem (by Anne Campbell):
"You are the trip I did not take, 
You are the pearls I did not buy,
You are my blue italian lake,
You are my piece of foreign sky.
You are my Honolulu moon,
you are the book I did not write,
you are my heart's unuttered tune,
you are a candle in my night.
You are the flower beneath the snow,
in my dark sky a bit of blue,
answering disappointment's blow with
"I am happy! I have you!"
(Find me on Google Plus)