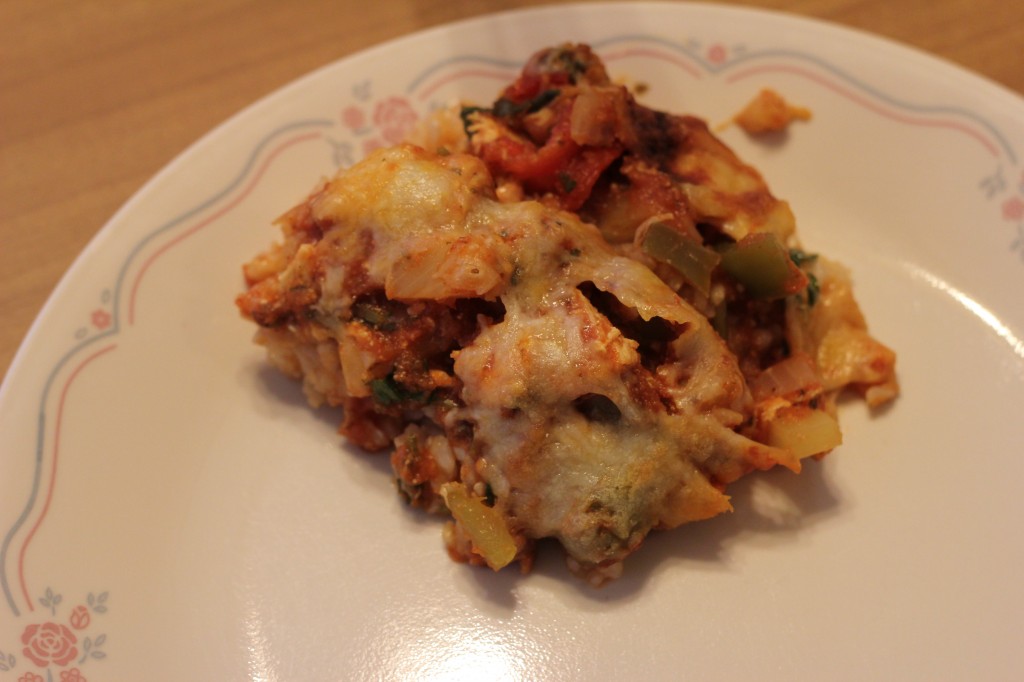 Living with my sweet 92 year old grandma (who has very narrow food preferences) often gives me the opportunity to get a little creative when trying to come up with something for dinner that everyone will like. This recipe came as the result of trying to find a way to satisfy my pizza craving in a way that we all would enjoy. It was a hit! I've made it several times now and everyone loves it.
Pizza Rice Casserole
Ingredients:
1 can spaghetti sauce
1/2 lb Chicken, chopped
Up to 1/4 cup bacon bits
1/2 cup chopped Green Pepper
1/2 cup chopped Red Pepper
1/2 medium onion, chopped
1 large tomato, chopped (optional)
1/2 cup pineapple bits (if you like pineapple on pizza)
Olives (optional)
Mushrooms (optional)
Whatever other pizza toppings you like (I've added fresh cilantro before)
Lots of shredded cheese
Grated Parmesan cheese
Rice
Directions: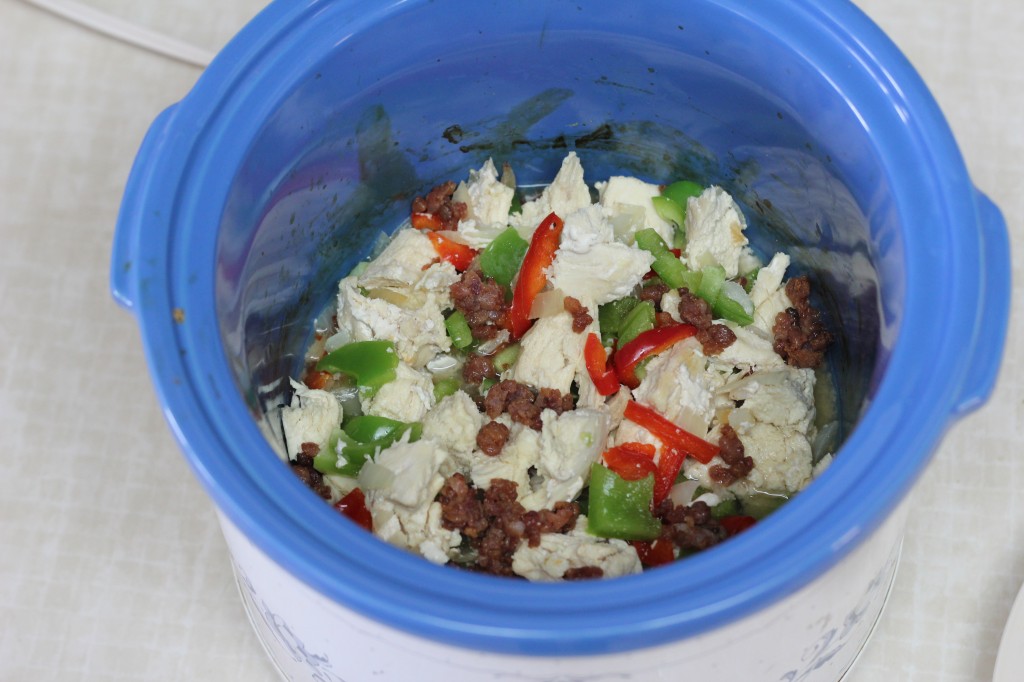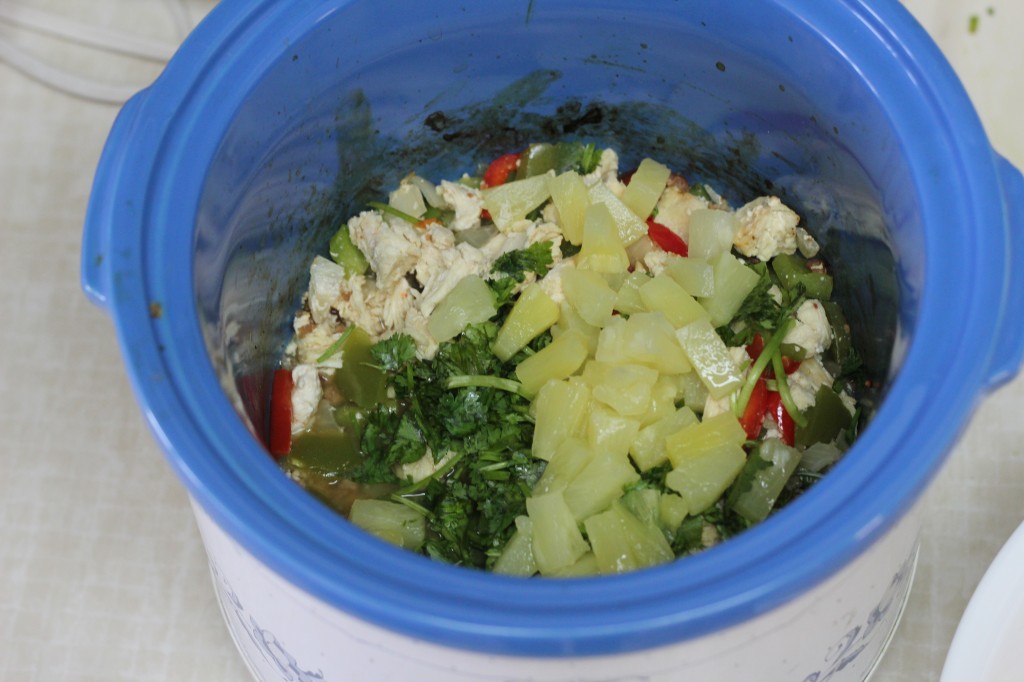 *Note: As you see in these pictures, the first time I made this, I did it in the crockpot. I added the chicken and onions first, then the peppers and bacon a bit later, and the rest of the ingredients last (so they wouldn't get too done). But I don't do it in the crockpot anymore- it just seems quicker/simpler not to. So feel free to somewhat ignore the pictures and just do it the way I explain below 😉
1. In a frying pan, cook the chicken, onion, and peppers in a little bit of oil and cook until chicken is done. Add to a bowl with the spaghetti sauce. Add the bacon bits, pineapple, olives, mushrooms, tomato (and whatever other toppings you like) to the sauce mixture. You can add a little garlic powder if you like to the sauce.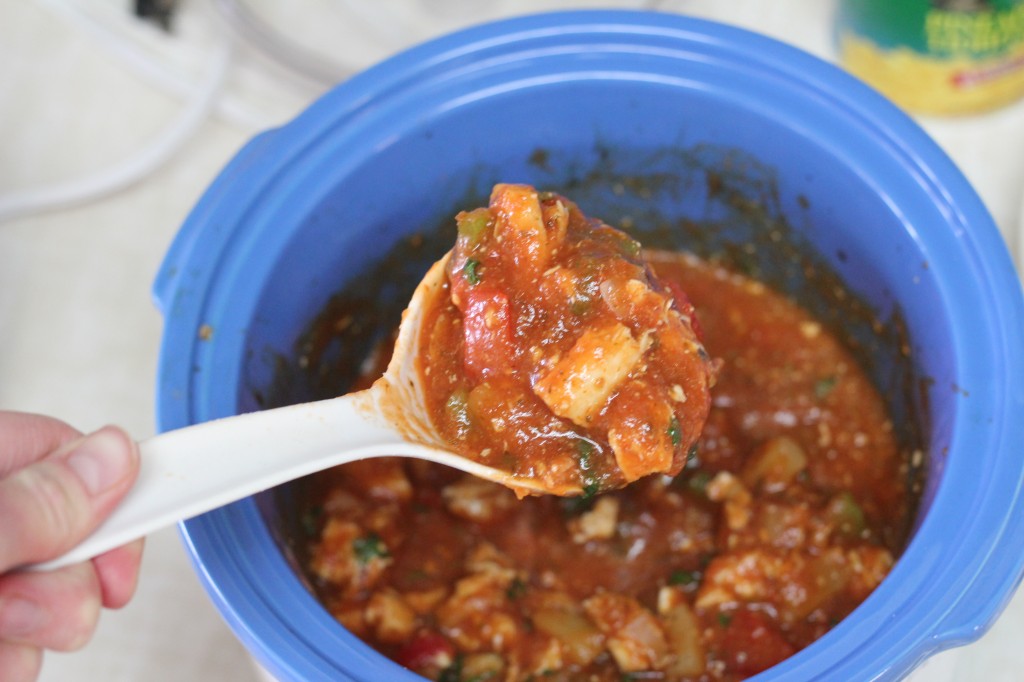 2. Spread your cooked rice in the bottom of a casserole dish.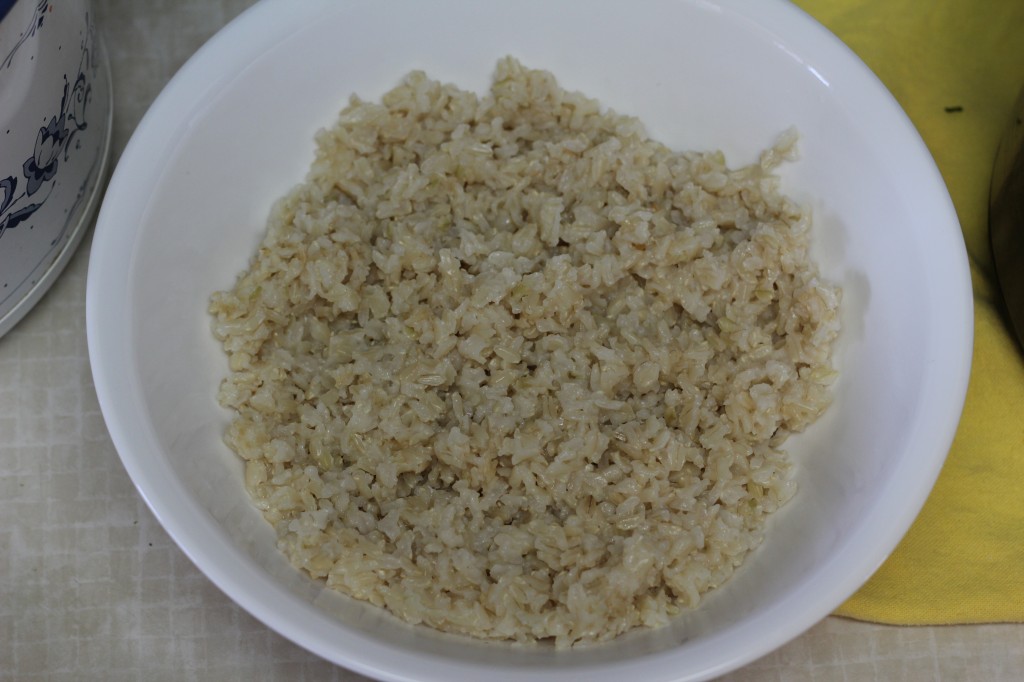 3. Pour the pizza sauce mixture over the rice and top generously with cheese.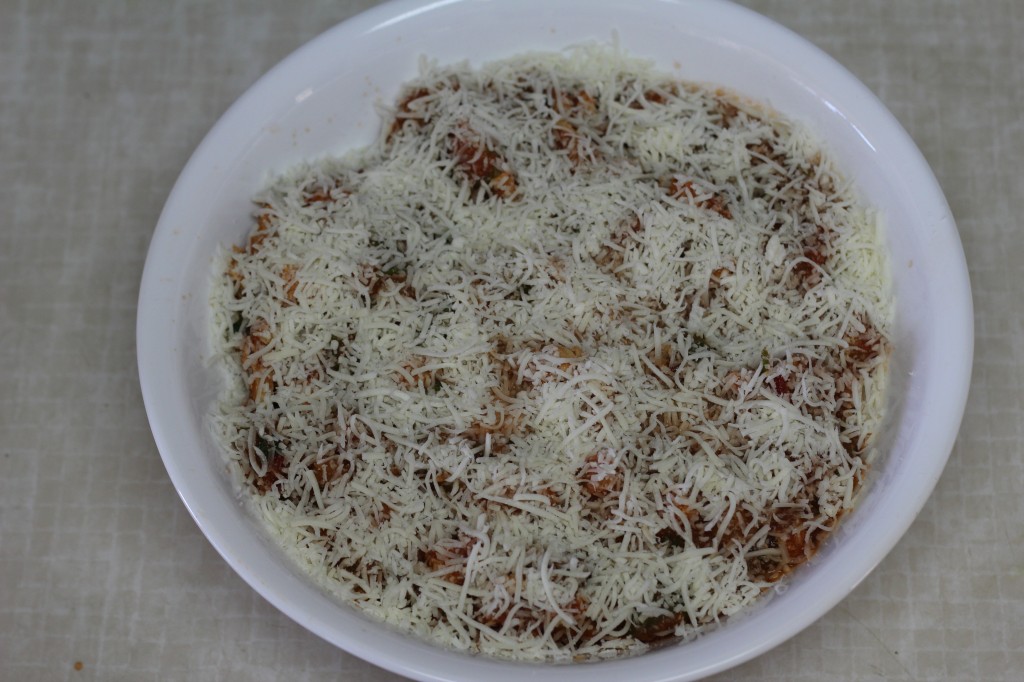 4. Bake in the oven on 400 for about 20 minutes or until cheese is melted.  Top with Parmesan cheese if desired.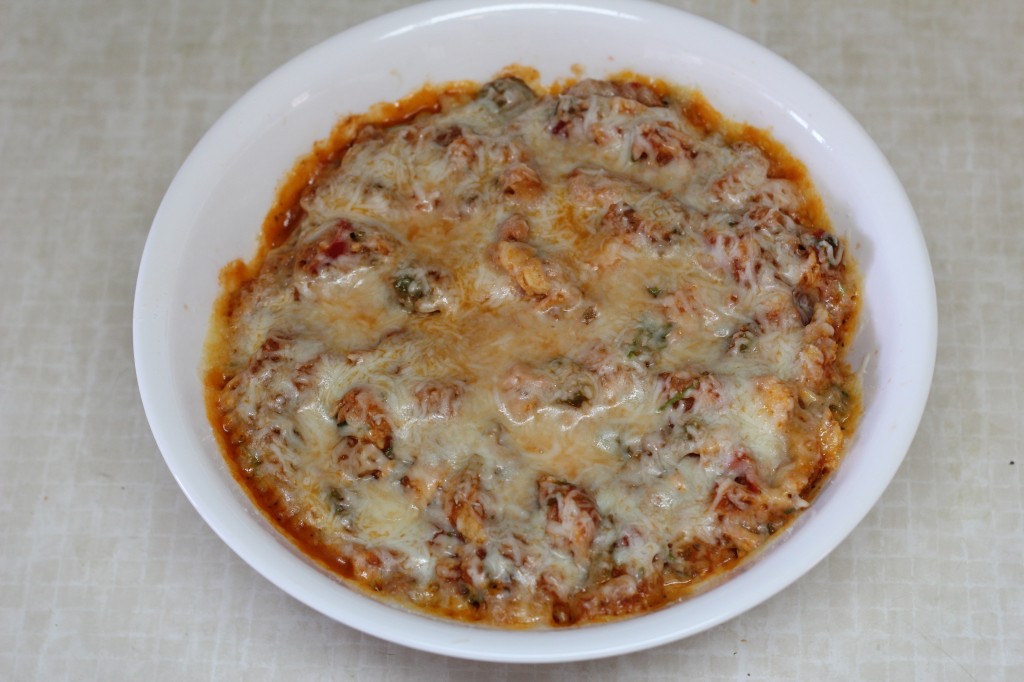 And there you have it- Pizza Rice Casserole! This is now one of my go-to recipes for a quick and easy dinner

I haven't yet tried this but I think it might work to put pepperoni slices on top of the cheese and then cook until the pepperoni is nice and crispy. I might try that next time!