I decided to put a little twist on my very favorite dessert, "Heaven in a pan." Raspberries and Nutella! You can't go wrong with that!
Raspberry Nutella Heaven-in-a-Pan
How to make the Nutella crust:
1/2 cup all-purpose flour
1/4 cup Nutella
3/4 cup chopped nuts (I use walnuts)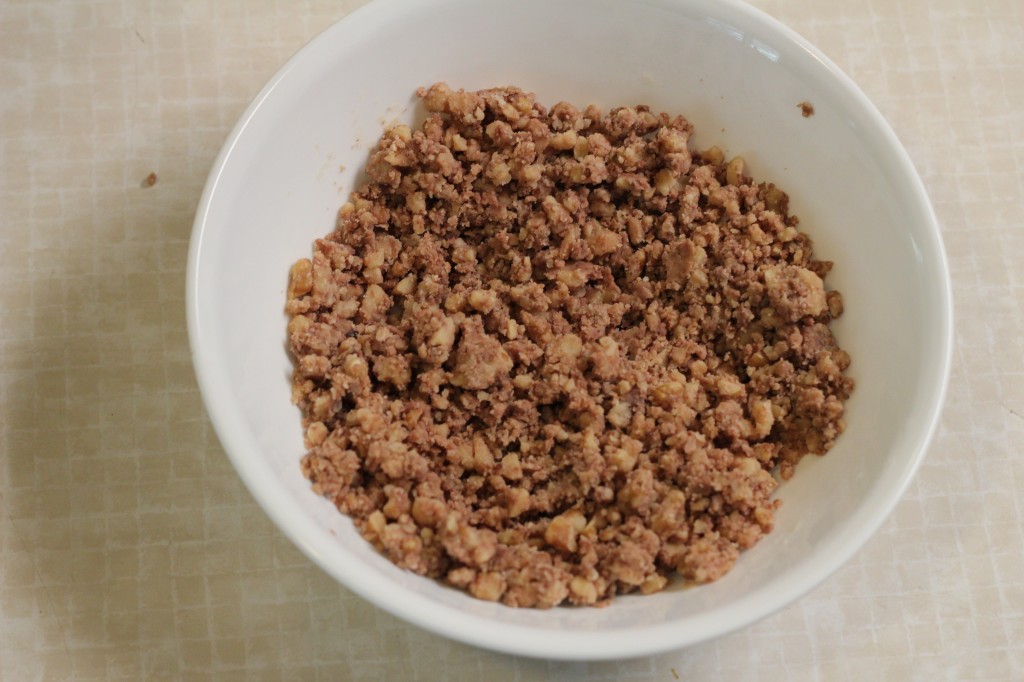 *Disclaimer: so in the picture above, I used mostly butter and just a little bit of Nutella. That's why it doesn't look very brown. I really think it could've used lots more Nutella, so that's what I'll do next time. I figure butter and Nutella are pretty much the same consistency, so switching one out for the other shouldn't be a problem.
Press the mixture into a 8 X 8 inch pan and bake at 350 degrees for 20 minutes. Cool. 
Then, mix together:
1/2 cup powdered sugar
1/2 (8 ounce) package cream cheese, softened
1/2 an 8 ounce Cool Whip
Lots of raspberries, preferably extra ripe/sweet ones (However many you want.You may want to taste test it as you go. I didn't measure how much I used, but it was at least several good-sized handfuls. Enough to make it a nice pink color).
(You may have to mix it extra well to make it as smooth as you like it. It may still be a little lumpy, but that's OK).
Spread this raspberry cheesecake mixture over baked crust.
Then Mix:
1/2 package (small) vanilla pudding
1/2 package (small) chocolate pudding
with
1 1/2 cups of milk
Beat until thick and spread over raspberry cheesecake layer.
Spread the remaining Cool Whip over pudding layer.
Top with grated semi-sweet chocolate and as many raspberries as you like!
Chill in refrigerator overnight (or for a few hours, until nice and set).
It was a success!!! I liked it very much. I might try a similar idea, but with strawberries next time (probably using frozen strawberries melted down, because I think those would probably blend easier than fresh strawberries).