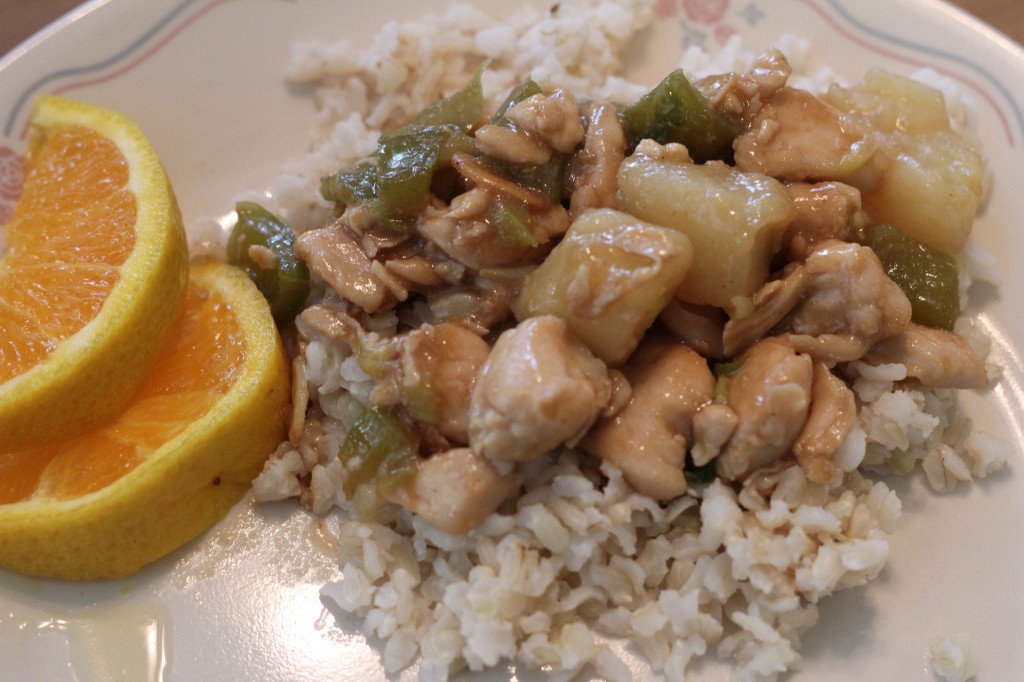 The other day I was going through the spices in my cupboard and I discovered that I really like the smell of ginger. I wondered what it would taste like on chicken, so I decided to try to make a gingery chicken dish sometime. So yesterday I looked up a few recipes online, tweaked them a bit and came up with this! It was good. Alex said it reminded him of something you'd order at a Chinese restaurant, so I guess that means it's a keeper

The chicken came out very tender. I think that's because we used thighs instead of breasts this time.
Here's the recipe:
For Marinade:
1 lb raw chicken thighs, cut into 1 inch cubes
1/2 teaspoon cornstarch
1 Tablespoon soy sauce
Ginger Chicken Ingredients:
2 Tablespoons olive oil
1/4 cup soy sauce
2 Tablespoon rice vinegar
1 Tablespoon sugar
1 teaspoon cornstarch
a few dashes garlic powder
1/4 green bell pepper, cut into medium-sized pieces
2 teaspoon ground ginger
1/4 cup sliced almonds, toasted 
3 green onions, julienned
1/4 cup water, if needed.
Hot rice
 Directions for Making Restaurant-Style Ginger Chicken: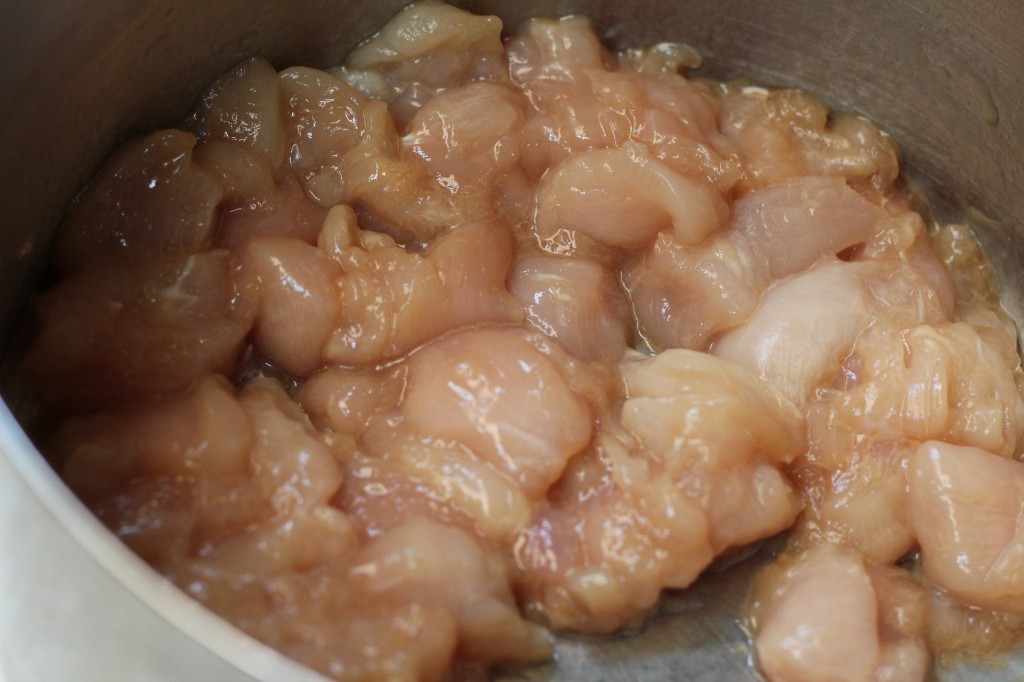 Combine chicken with soy sauce and cornstarch and let sit in refrigerator for 30 minutes.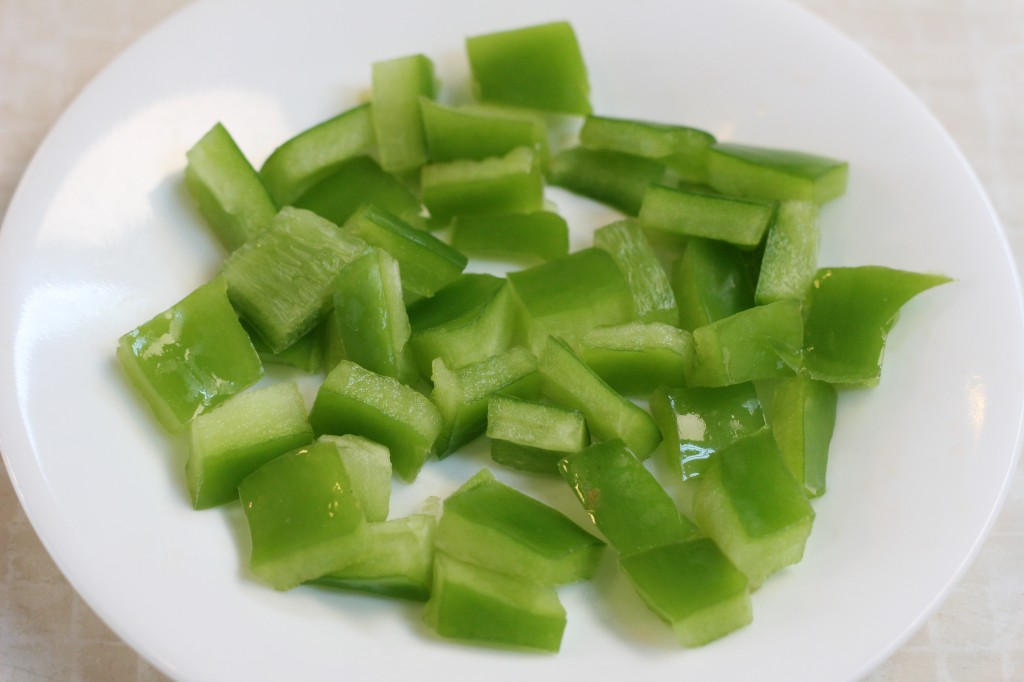 Chop up the green pepper into medium sized pieces.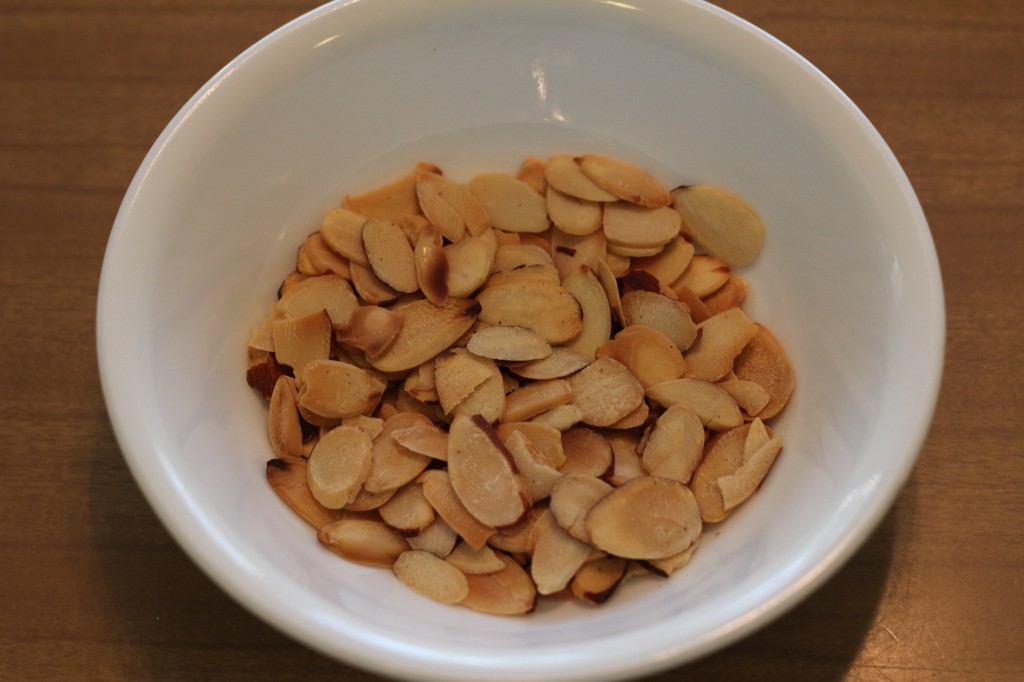 Toast the almonds (you can just put them in the oven on broil for a couple minutes).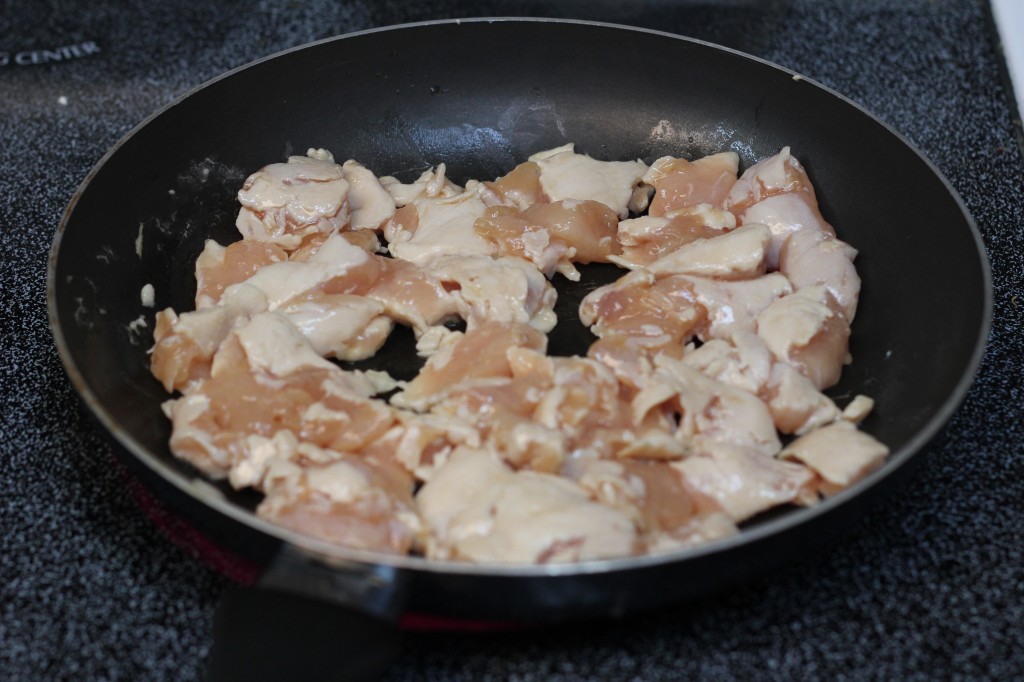 Cook the chicken in a pan in 1 Tablespoon oil.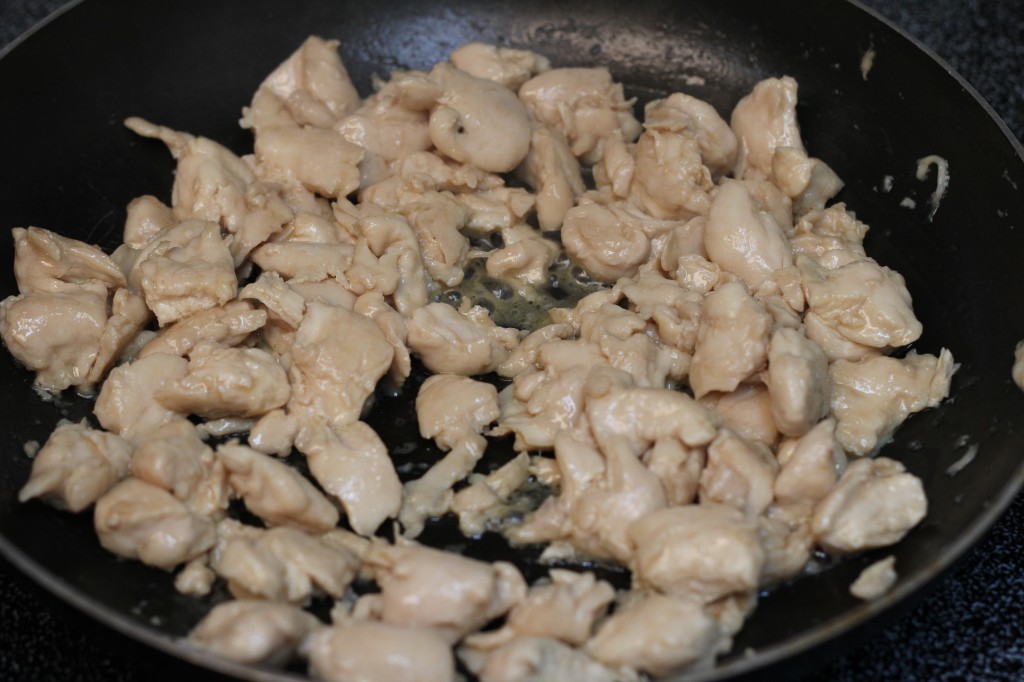 Set chicken aside.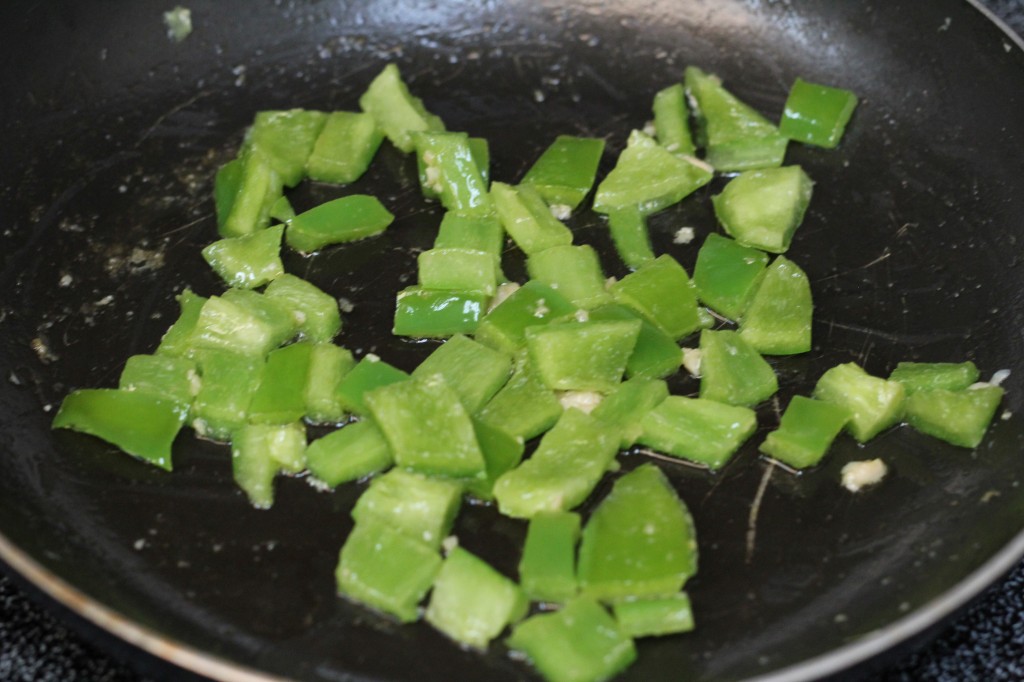 Saute the green pepper using the rest of the oil, until soft.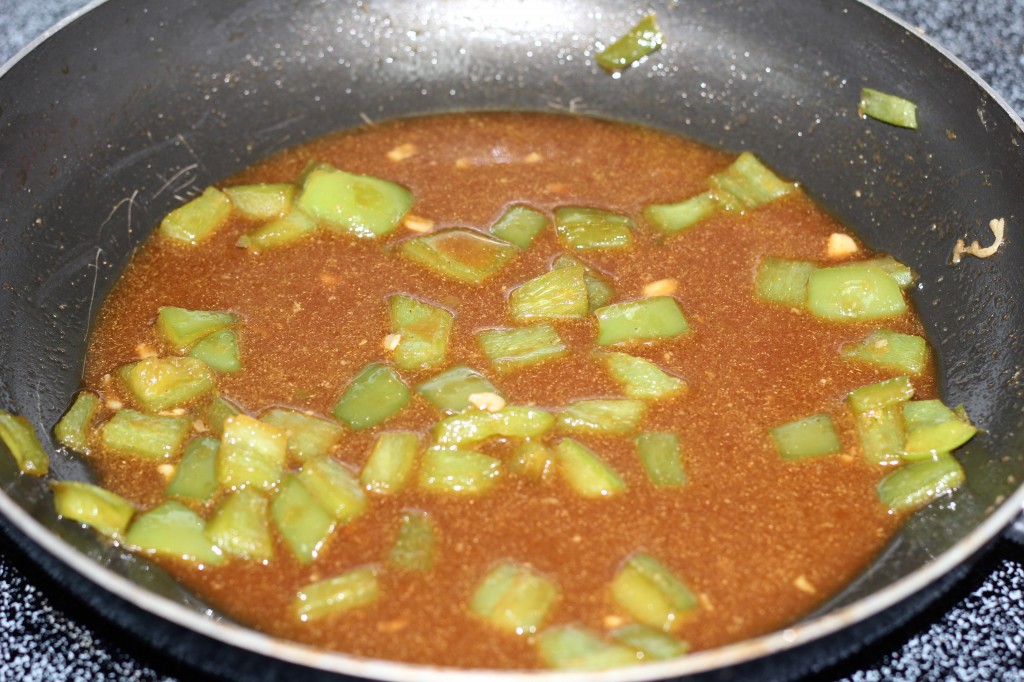 Add in soy sauce, vinegar, sugar, ginger, garlic powder, and cornstarch.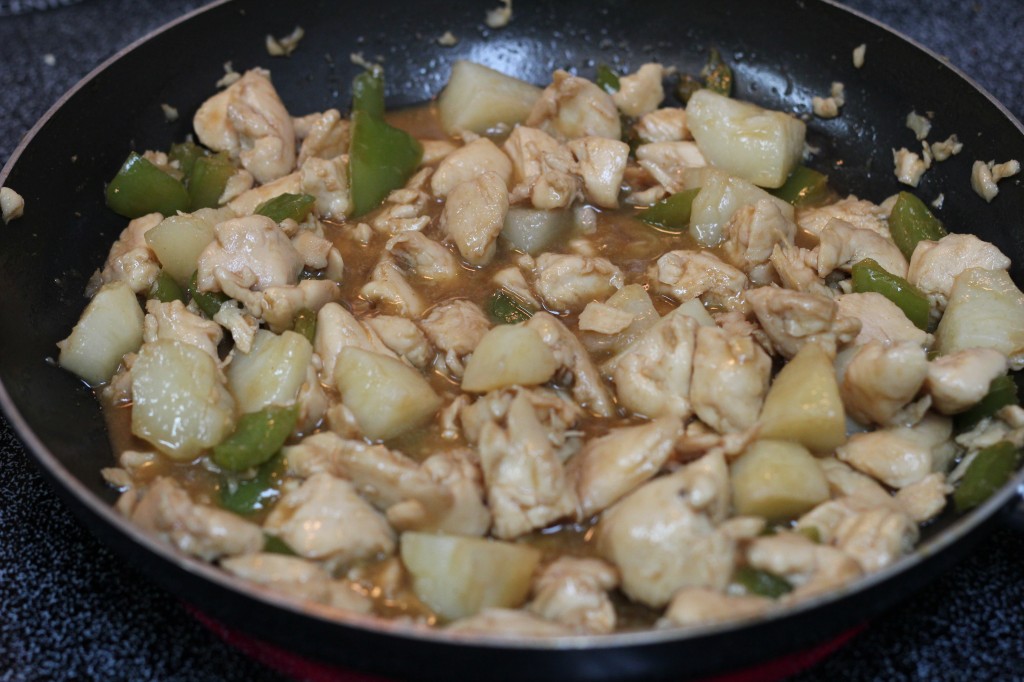 Add in chicken, and cook on medium-high heat until sauce thickens. Can add 1/4 cup water (or soy sauce) if it needs a little more liquid.
Right before serving add in toasted almonds and green onions. If I were to do it again, I'd actually save the green onions to add as garnish on top instead of mixing it in with the sauce.
(The pictures shows potatoes in it as well. I tried adding it in, but I think I'd leave them out next time).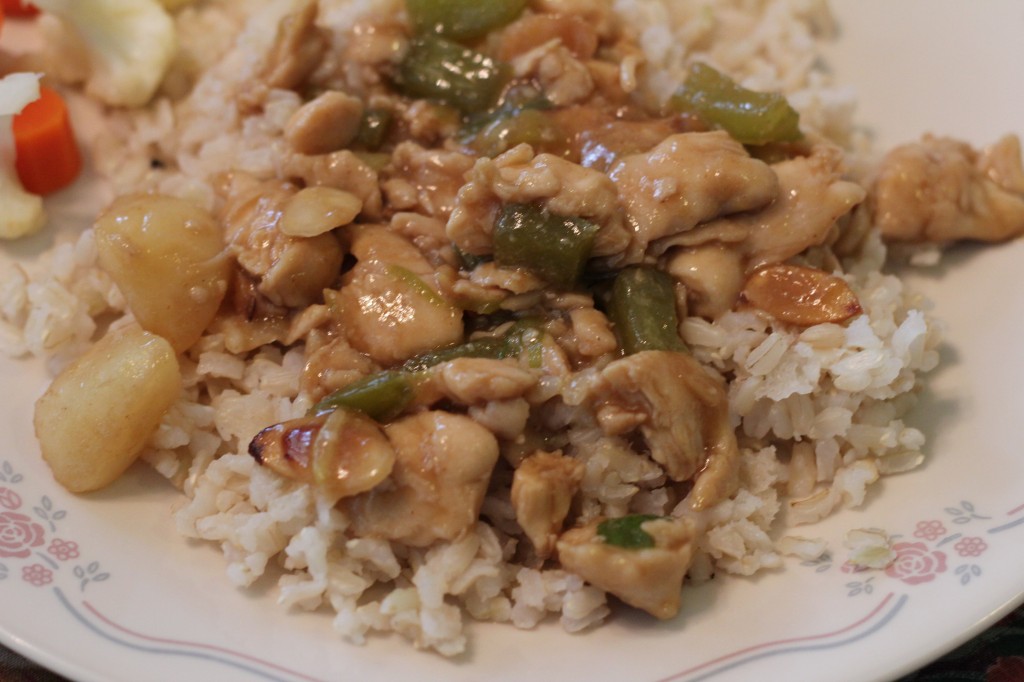 Serve over rice! It turned out pretty good. I want to make this again!