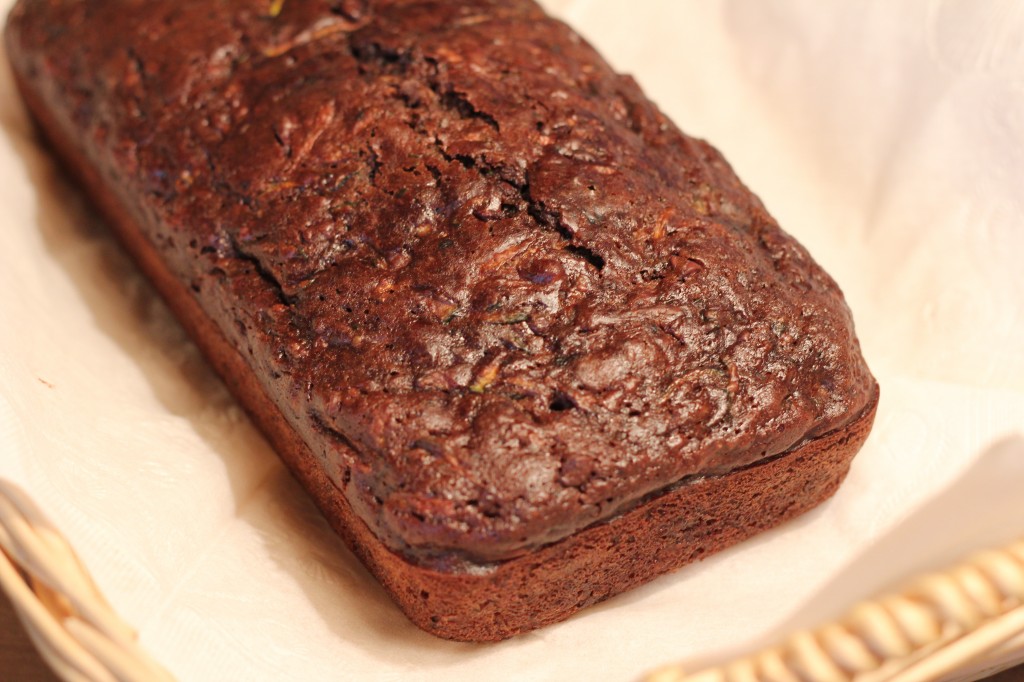 So, I think this is my all-time favorite zucchini bread recipe. Or sweet bread recipe, for that matter.
I had never thought of using orange zest in chocolate zucchini bread, but it was the perfect combination–the orange zest just made it really good. It kind of reminded me of chocolate oranges at Christmastime (and all the happy warm & fuzzy memories pertaining thereto!) These would make great Christmas morning muffins. I think I'd like to try out this recipe using lemon zest instead of orange zest – I bet that would be really good too!
So, the story behind my trying out this recipe: Macey's had a great sale on zucchini the other day. Fill a bag for only $10! I fit about 3 dozen good-sized zucchini in that bag! So I've been shredding zucchini to freeze like a crazy lady for the past couple days. And we've been having zucchini in everything – zucchini lasagna, zucchini muffins, and tonight I made zucchini enchiladas.
I looked around for a zucchini bread recipe on Pinterest, and I decided to try a recipe from Our Best Bites. I left off the topping they suggested (I don't think it needed it), and I substituted greek yogurt for sour cream. It turned out yummier than I expected!
OK here you go! Get ready for some melt-in-your-mouth yummy goodness.
Best Chocolate Zucchini Bread Ever
Ingredients:
2 cups white flour
2 teaspoon cinnamon
1/2 teaspoon salt
1 1/2 teaspoon baking soda
6 Tablespoons unsweetened cocoa powder (I used Hershey's Special Dark Cocoa Powder)
1/2 cup canola oil
1 cup sugar
1/4 cup brown sugar
3 eggs
2 teaspoons vanilla
1/2 cup sour cream, or plain greek yogurt (tip: greek yogurt is cheaper at WinCo!)
3 cups grated zucchini
3/4 cup mini semi-sweet chocolate chips
Zest from one orange (the original recipe labels this as optional, but I think it's too good to leave out).
Directions:
Preheat oven to 350 degrees. Grease 2 loaf pans and set aside. The original recipe says it makes 2 loaves, but I was able to stretch it to make 3 – they just didn't go all the way to the top. (According to them, dividing it into a 8-inch pan and a 9-inch would be perfect for that amount of batter).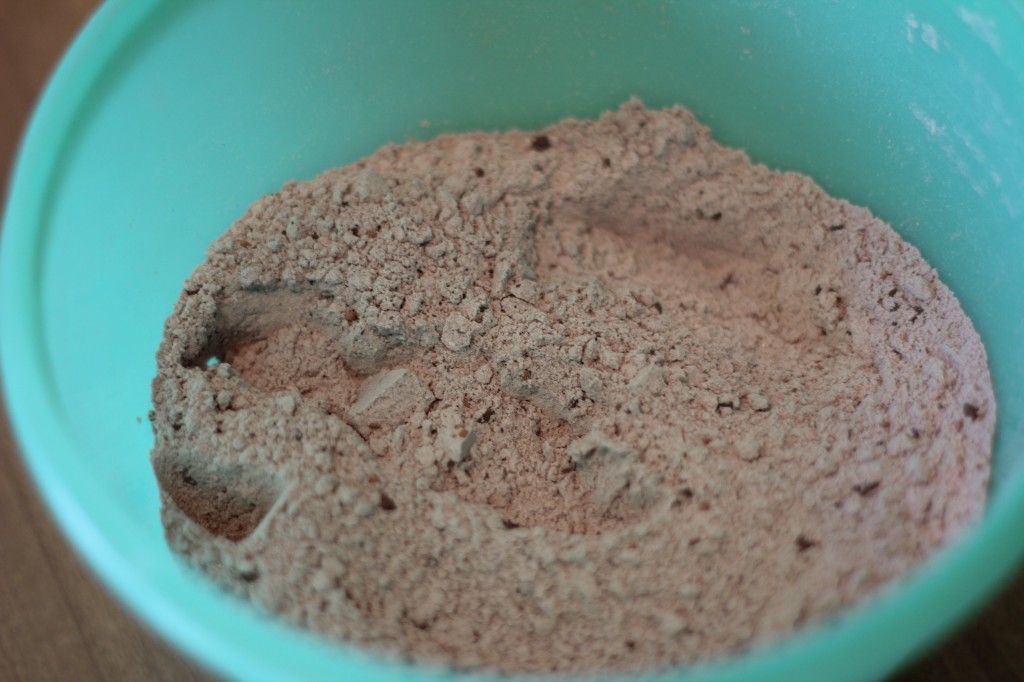 1. Combine the flour, salt, cinnamon, baking soda, and cocoa powder.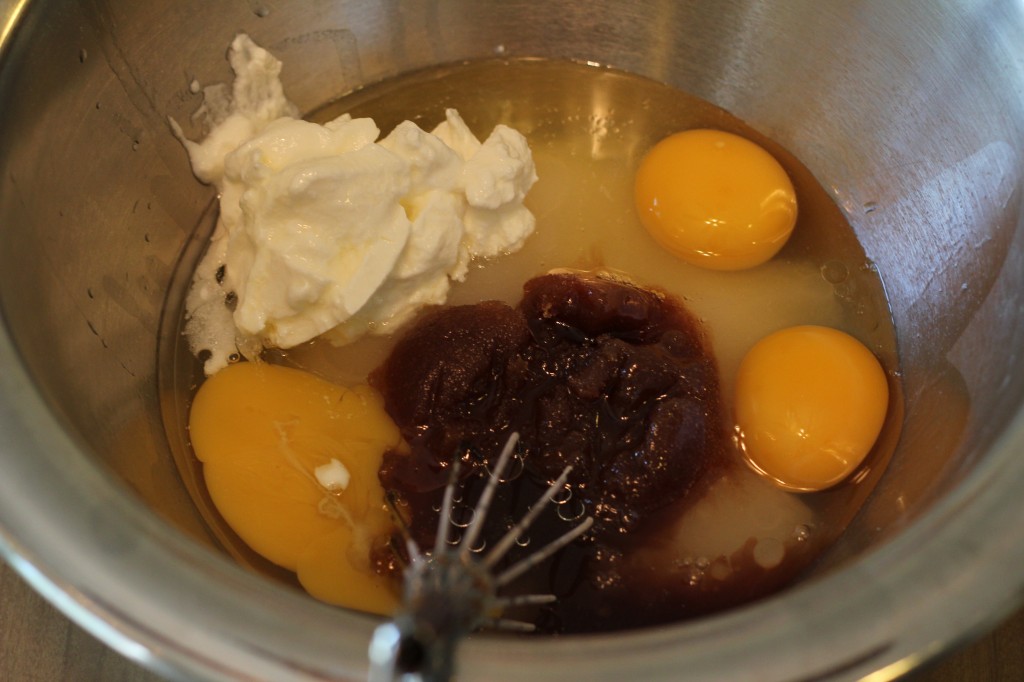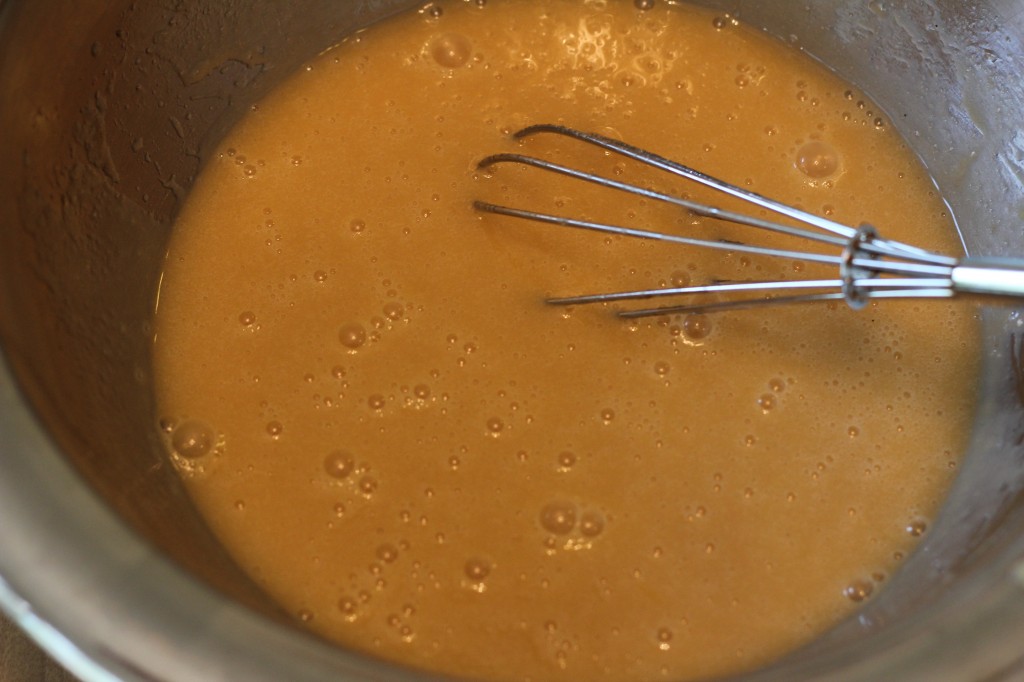 2. Combine the sugar, oil, eggs, vanilla, and sour cream in a separate bowl.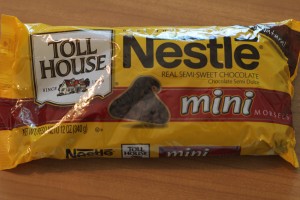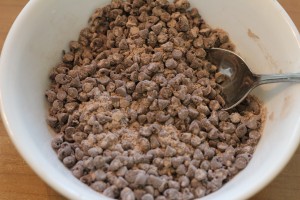 3. Mix a little of the flour mixture with the chocolate chips (so that they won't stick together as much when you add it to the batter).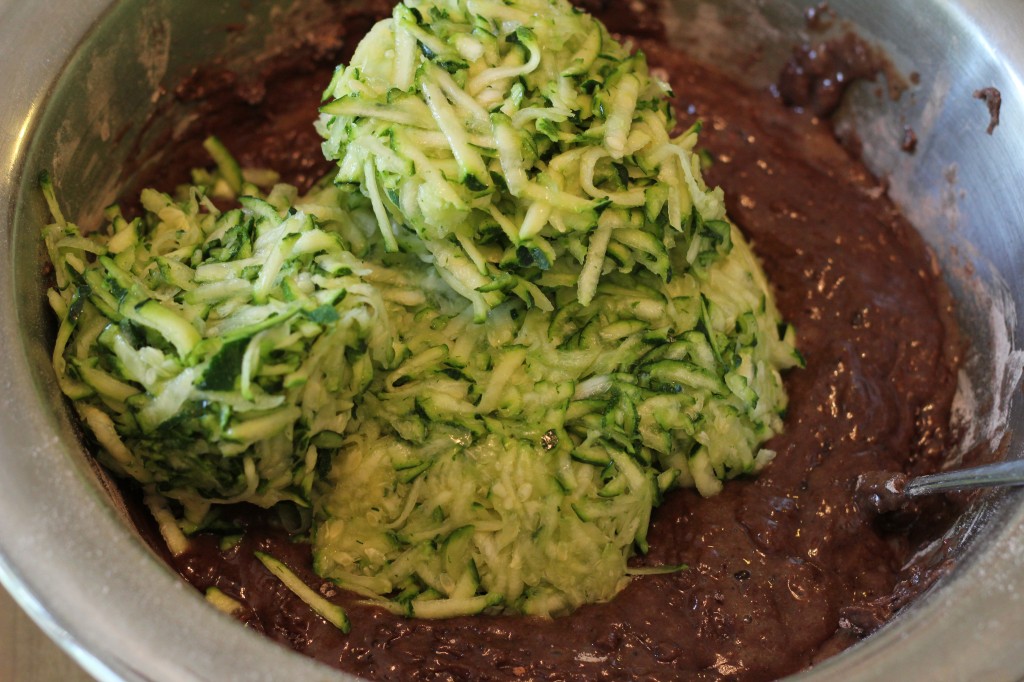 4. Add the flour mixture to the wet mixture and stir until just moistened.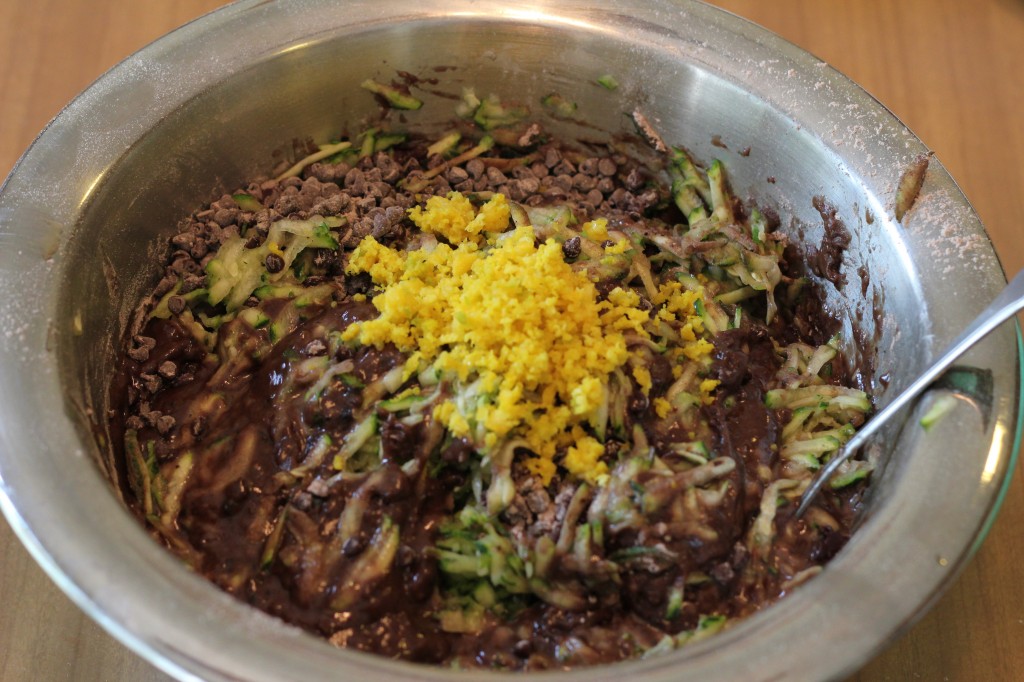 5. Fold in the zucchini, orange peel, and chocolate chips. (Don't mix too much – just enough so it's pretty much even throughout).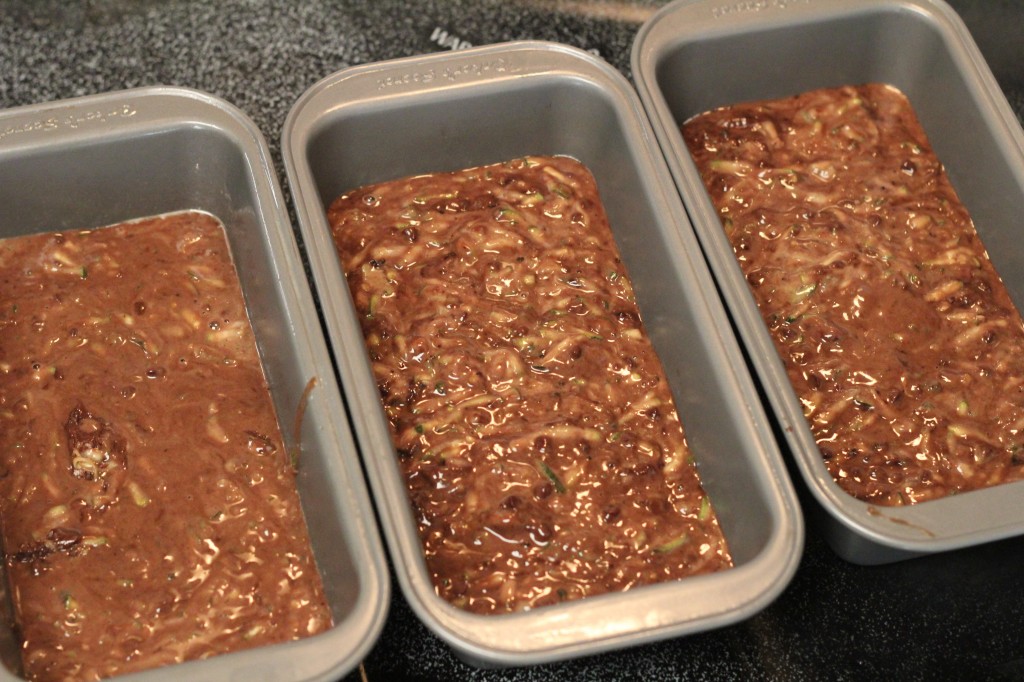 6. Bake at 350 for about 50-60 minutes. Different ovens vary, so just check it after 45 minutes and then watch closely. It's done when toothpick inserted in the middle comes out clean.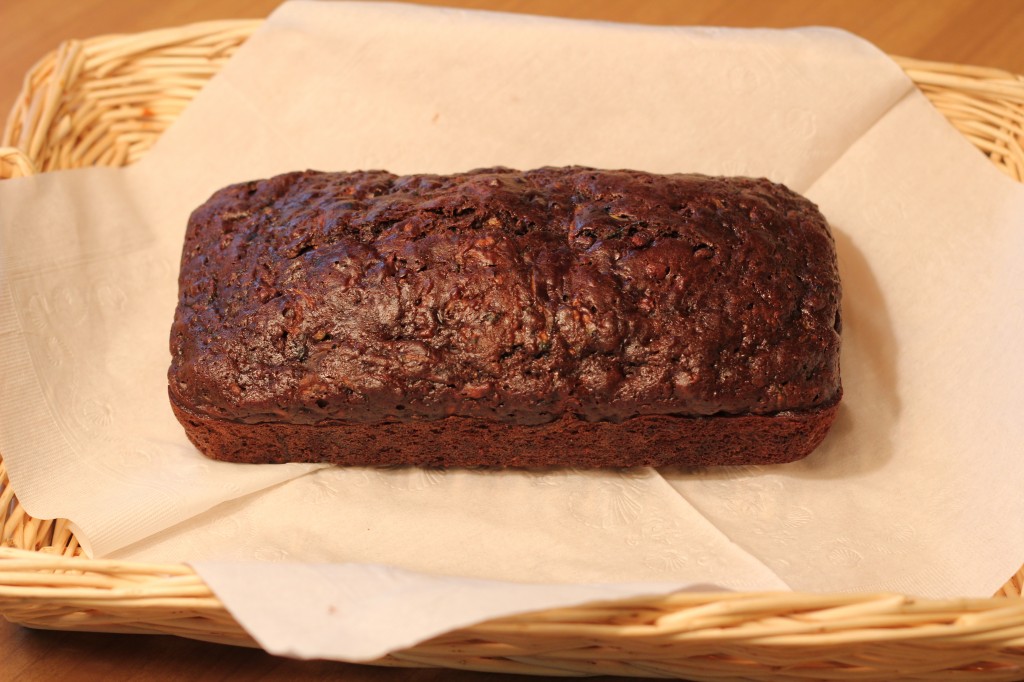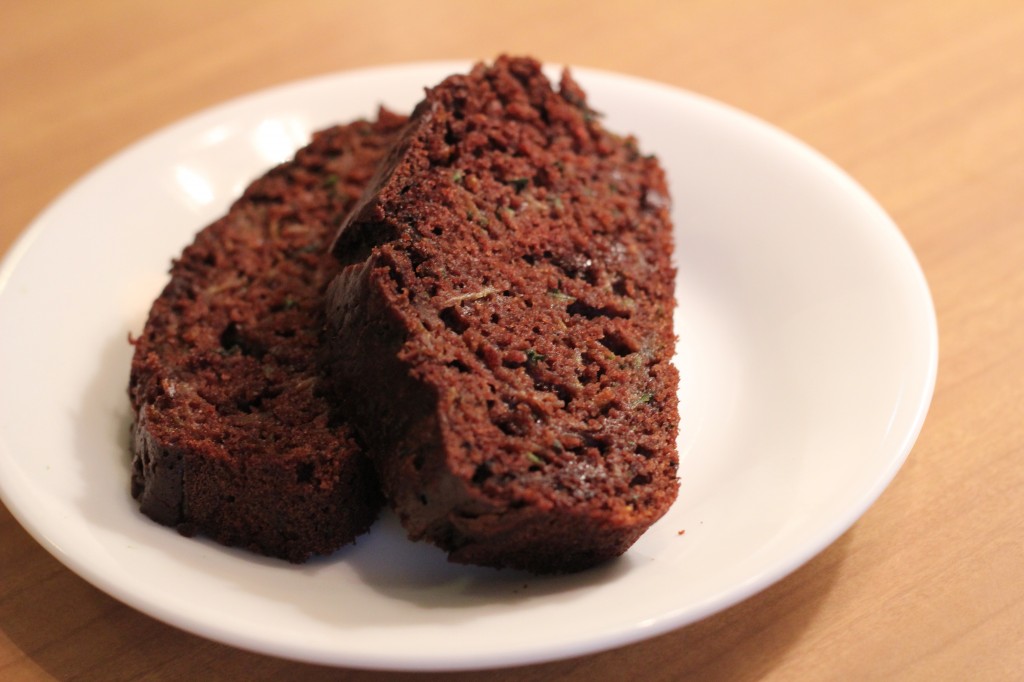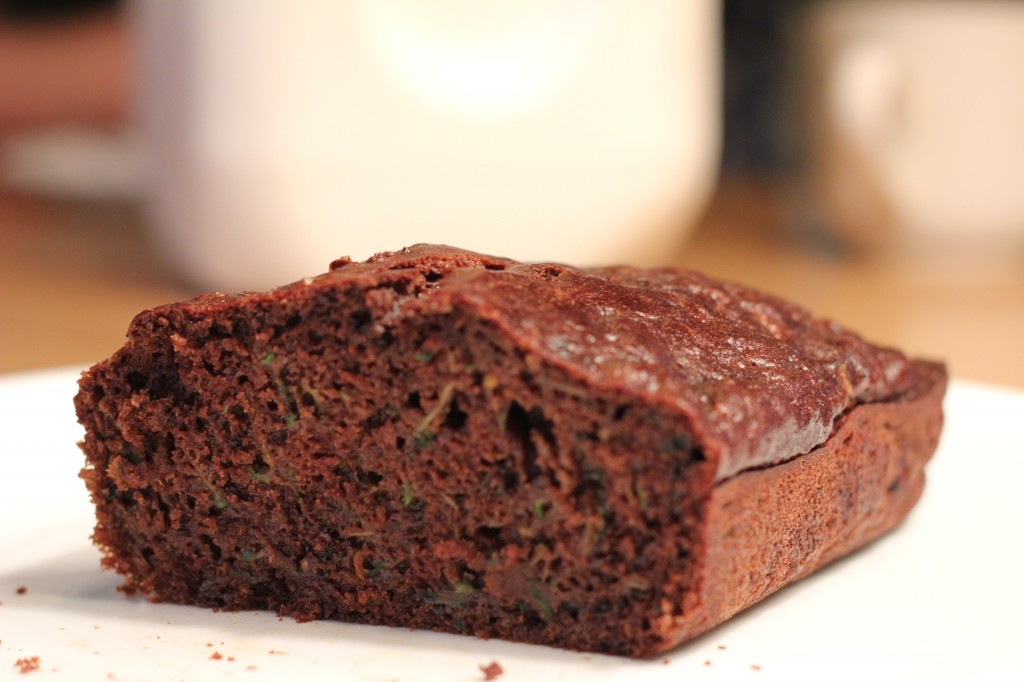 7. Enjoy with a glass of milk! Careful, these are very addicting 😉 You may have to make another batch soon!