I recently went to a family reunion where we played water games and I thought that this idea was genius.
Perfect for water fights! It's kind of a mix between a hose and squirt gun and a water balloon – a long snake water balloon that is reusable and doesn't pop!
What's the secret?
Just cut the surgical tube up into, I don't know – say, 12 inch long strings. Then tie one of the ends in a knot, and then fill up like you would a water balloon – only don't tie off the open end (because that's what you'll use to squirt people with).
Then hang the hose around you your neck (the material is strong enough that you can fill it up quite a bit – most of us had it so that each side almost touched the ground). Hold the open end closed with your fingers, and then get each other wet! We played capture the flag with these, where everyone had their own surgical tube "water weenie," and it was lots of fun.
My sister Lisa and I were experimenting with them and we discovered a cool trick – if you hold the "water weenie" above your head facing up, it acts just like one of those crazy daisy water toys that spirals around like a sprinkler! So much fun 🙂
Apparently you can also get surgical tubes of all sizes, to make thicker hoses and switch it up to make it even more fun! I'm excited to experiment with that.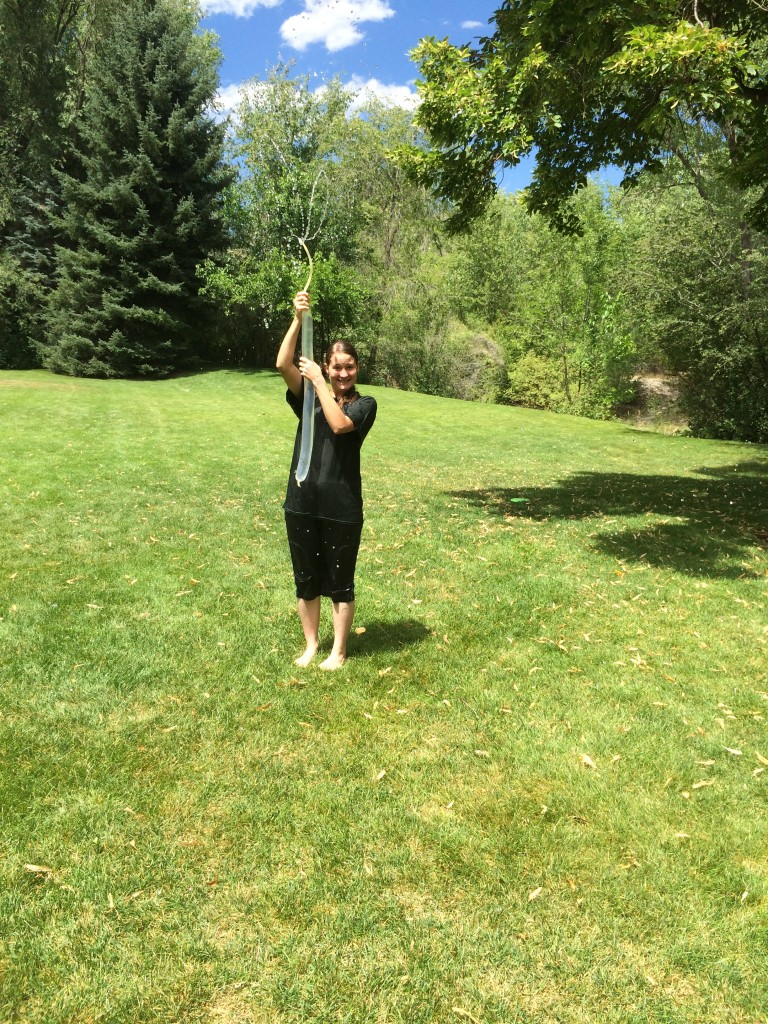 Have you ever tried this? How did it go? Do you have any additional insights or ideas?