Pansit Bihon is one of my favorite Filipino dishes. And it's pretty easy to make. There are different types of Pansit (or rice noodles) in the Philippines. Pansit Canton uses noodles that are much bigger, kind of like spaghetti noodles. My personal favorite is the kind that uses finer noodles, or bihon.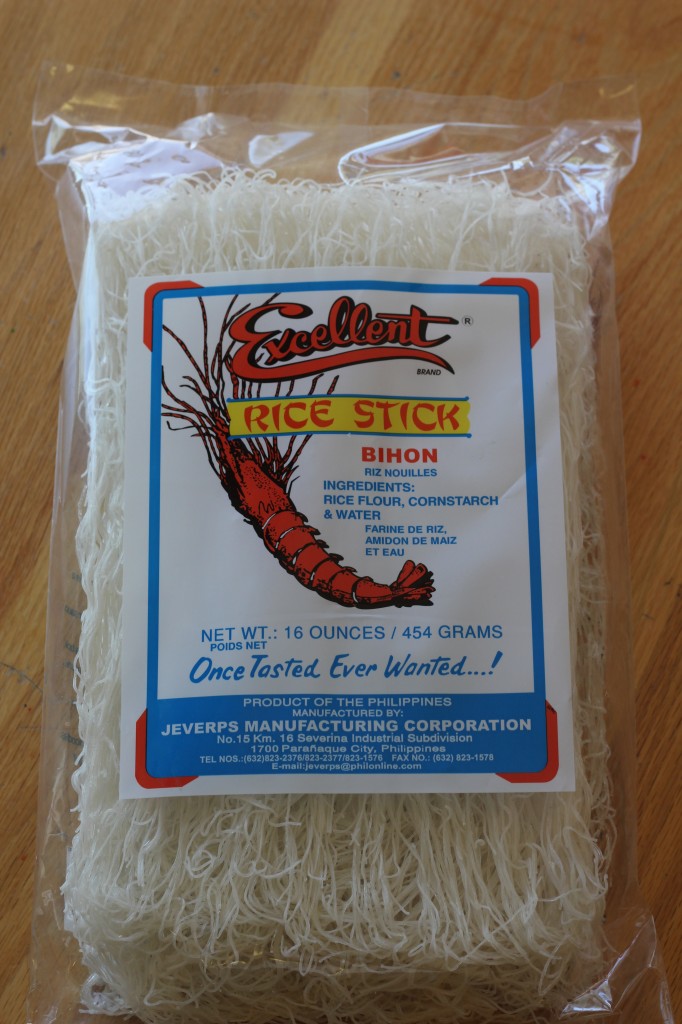 Ingredients:
1 (16 oz.) package of Bihon rice noodles (sold in Asian stores)
2 Tablespoons oil
1 medium-sized onion
2 cups pork or chicken meat (I've always used chicken)
6 Tablespoons shelled shrimp (optional – I've always left these out).
1 cup carrots, in small slices
2 cups shredded cabbage (I usually just use a package of coleslaw because it's easy)
10 Tablespoons soy sauce
5 cups soup stock
1 teaspoon black pepper
1 teaspoon salt
4 teaspoons oyster sauce (optional, but recommended!)
1 clove garlic
1 cup sweet peas or fresh green beans (I usually use the latter) — optional as well.
Directions:
Make sure you use a tall enough pan so that the dry noodles can somewhat fit.
Saute onion and garlic in oil until golden brown.
Add meat, and then salt, pepper, oyster sauce and soy sauce.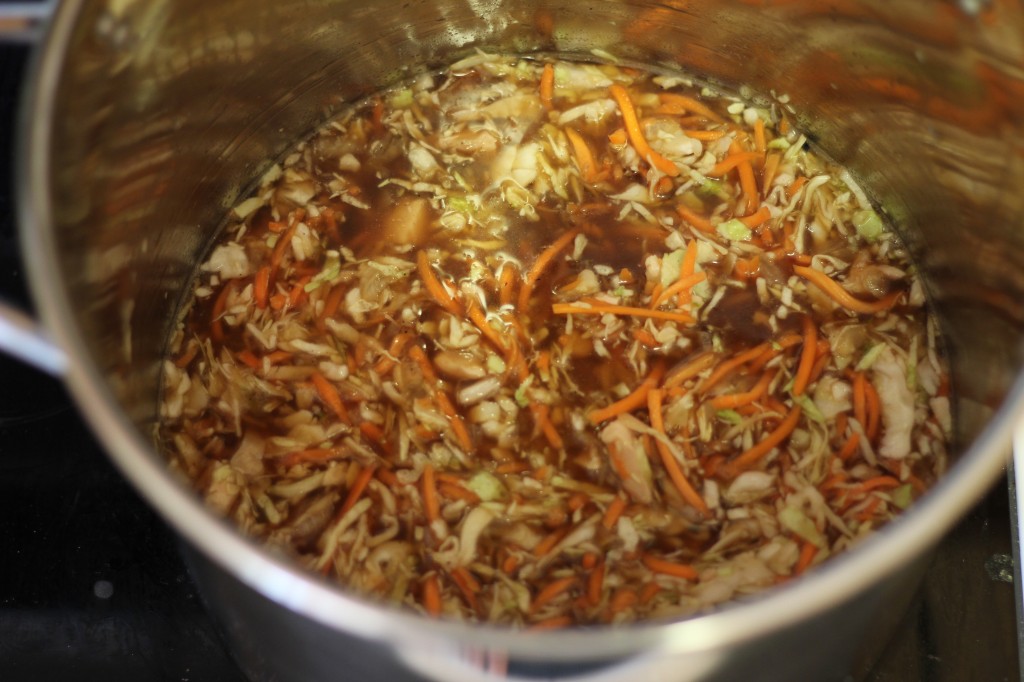 Add vegetables and soup stock and bring to a boil. cook for a few minutes until vegetables are just tender enough. Remove vegetables and meat with a strainer, leaving the liquid in the pan.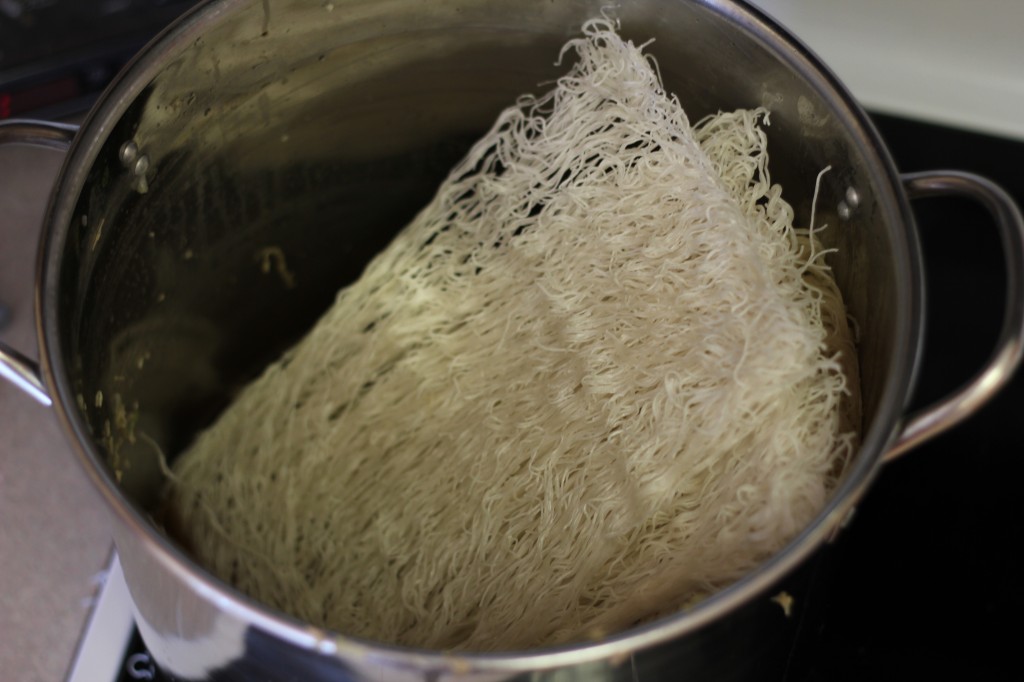 Add the noodles. Cook noodles in the sauce for 3-5 minutes.
Stir the cooked noodles from the pan so that they absorb most of the liquid and then add back the vegetables and meat and stir.
Arrange on platter/serving dish and eat with Calamansi (Philippine Lemon). Lemon or lime can also do the trick. (I like lemon best). Hope you like!
Also, check out this Lumpia recipe (Filipino egg rolls)!