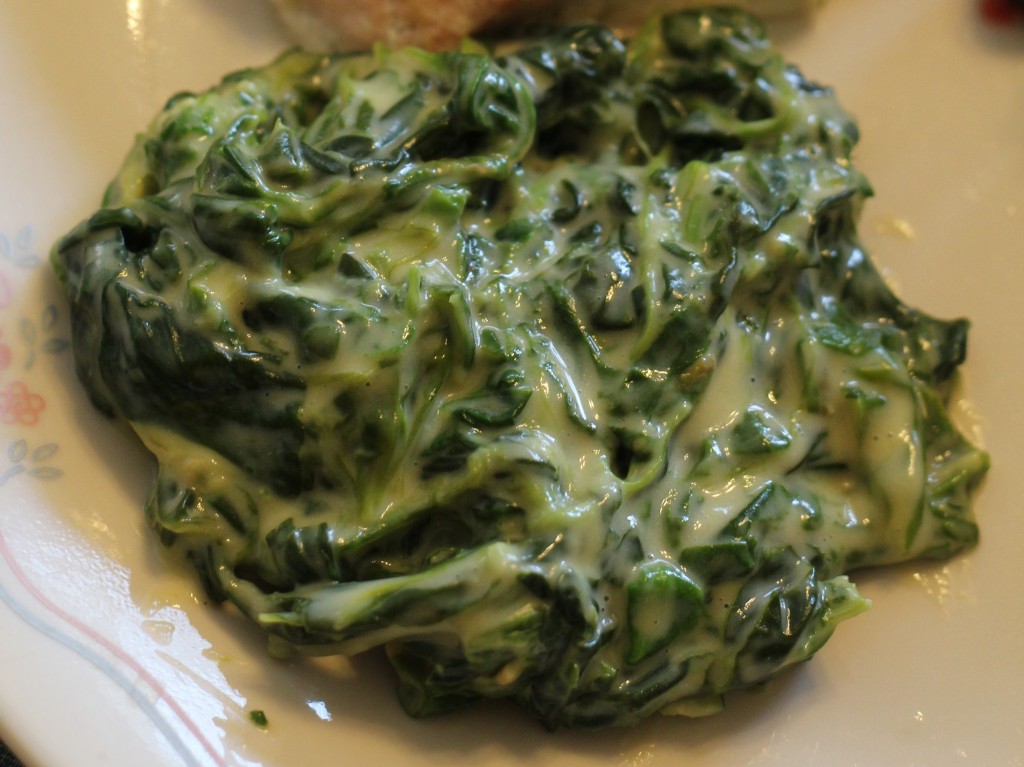 I'm so excited to share with you the secret to making spinach delicious! My mom always made spinach this way when I was growing up, and as a result, spinach was always my favorite vegetable as a child. I would even request it for my birthday because I loved it so much.
The first secret is: Use FROZEN spinach. Don't ever, ever, EVER use canned spinach (that stuff is nasty). 🙂
The other secret: Cheesiness!!*
*(Assuming that you and your little munchkins love cheese. If not, this recipe is probably not the one for you).
How to Make Cheesy Spinach:
First, take:
1 package (10-12 ounce) frozen spinach (I prefer using the "chopped" kind)
Cook it according the package instructions. (Tip: make sure you don't overcook the spinach or else it will start to taste more bitter, like canned spinach). Be sure to drain it very well (so that the sauce won't get diluted and watery when you mix it with the spinach).
In the meantime, you can start making the cheese sauce.
How to make the cheese sauce:
1 Tablespoon butter
1/8 cup all-purpose flour (definitely use white flour- I once tried using whole wheat flour and it came out all grainy and weird)
1/2 cup milk
1/2 – 2/3 cup shredded cheddar cheese (depending on how cheesy you want the sauce to be), not packed down.
Directions: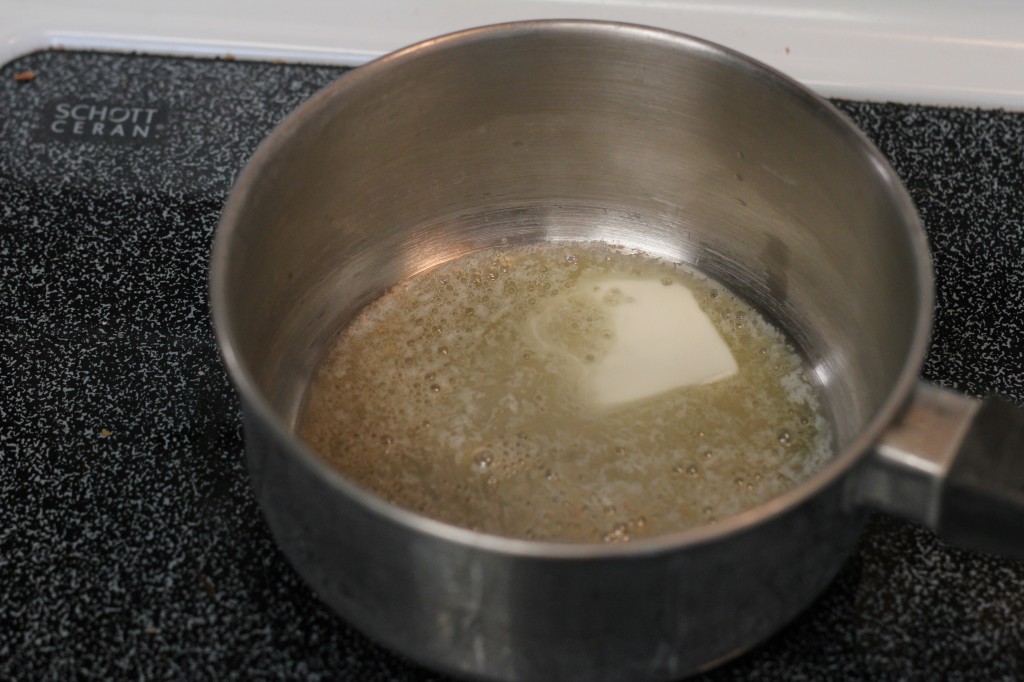 First, melt the butter in a small saucepan.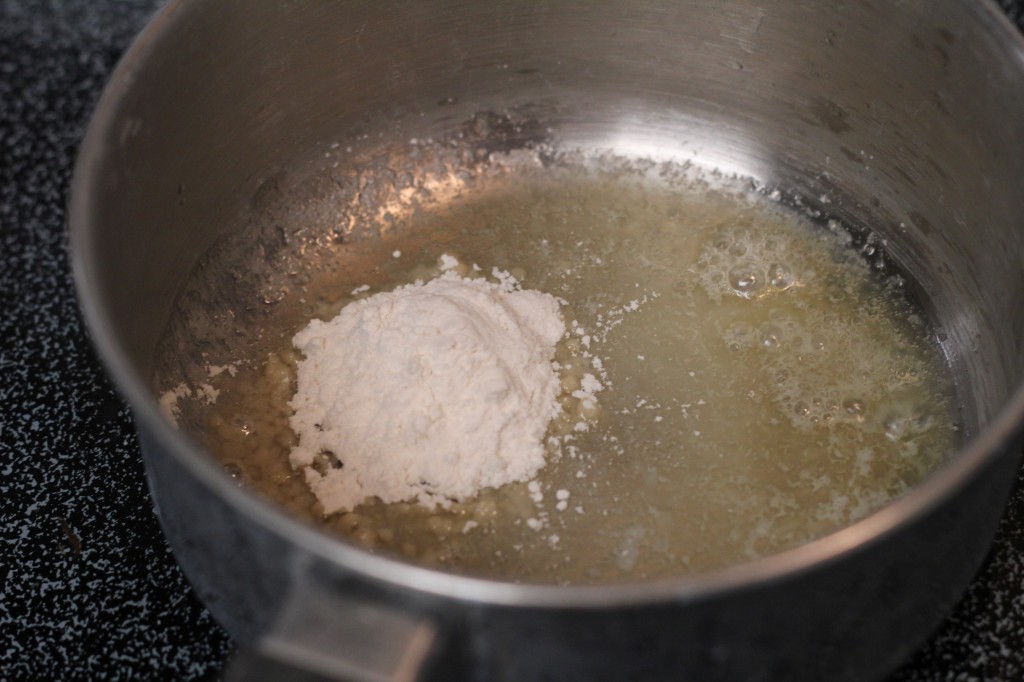 Second, mix in the flour.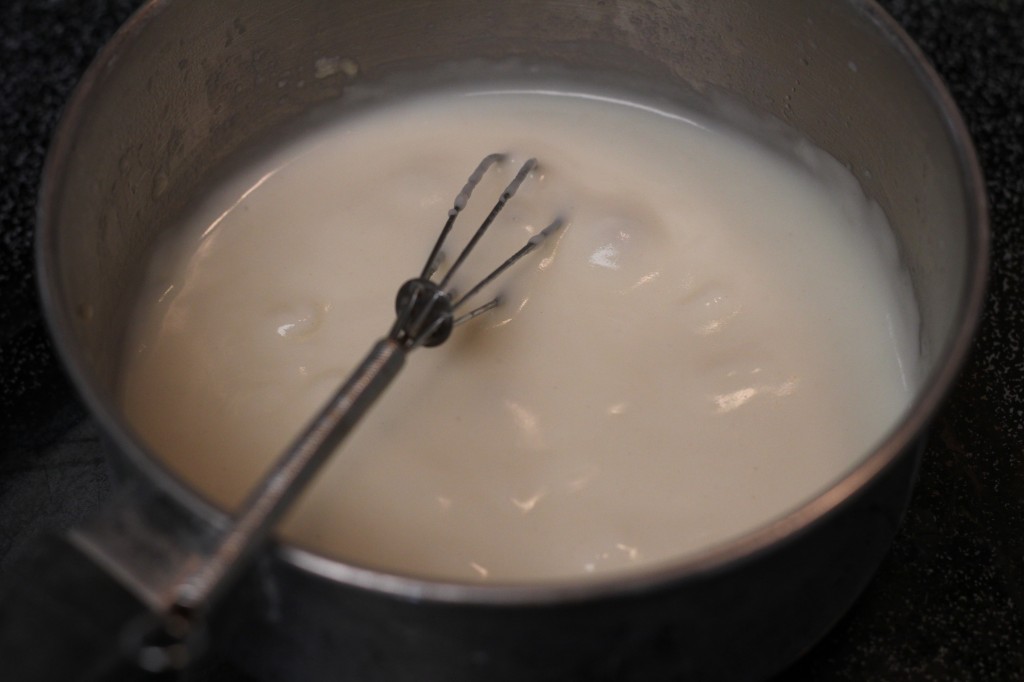 Then, pour in the milk (you may want to use a small whisk to stir it) and stir over medium heat until the sauce starts to bubble and thicken. You should now have a nice white sauce.
Add in the cheese and stir until melted.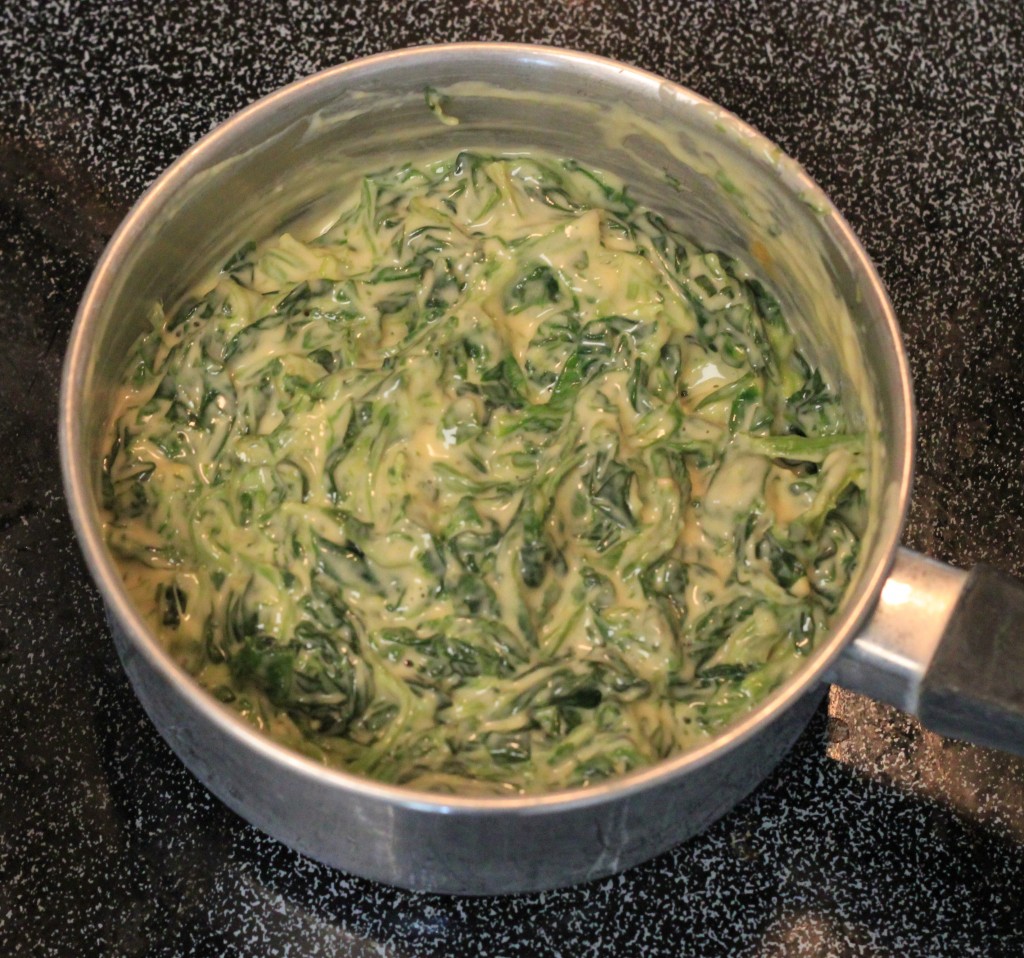 Mix the cheese sauce with your cooked spinach and serve!
*I rarely ever measure the ingredients out anymore when I make it. I just put a little butter, a spoonful or two of flour, and then just eyeball it on the milk and cheese. I often add more milk to stretch it (but not so much that the sauce won't thicken) and less cheese (unless I'm making it for company or someone who's never had it before). I also often use a larger bag of spinach.
*If you're making it for the first time to introduce to your family, I recommend not varying too much from the recipe, so it will be super cheesy/tasty and will make a good first impression (especially if they aren't spinach fans yet). You can experiment later on to make it a little lighter/healthier if you want 🙂
Even my 2 year old son likes it! (I had to get pictures of him gobbling it up, for proof).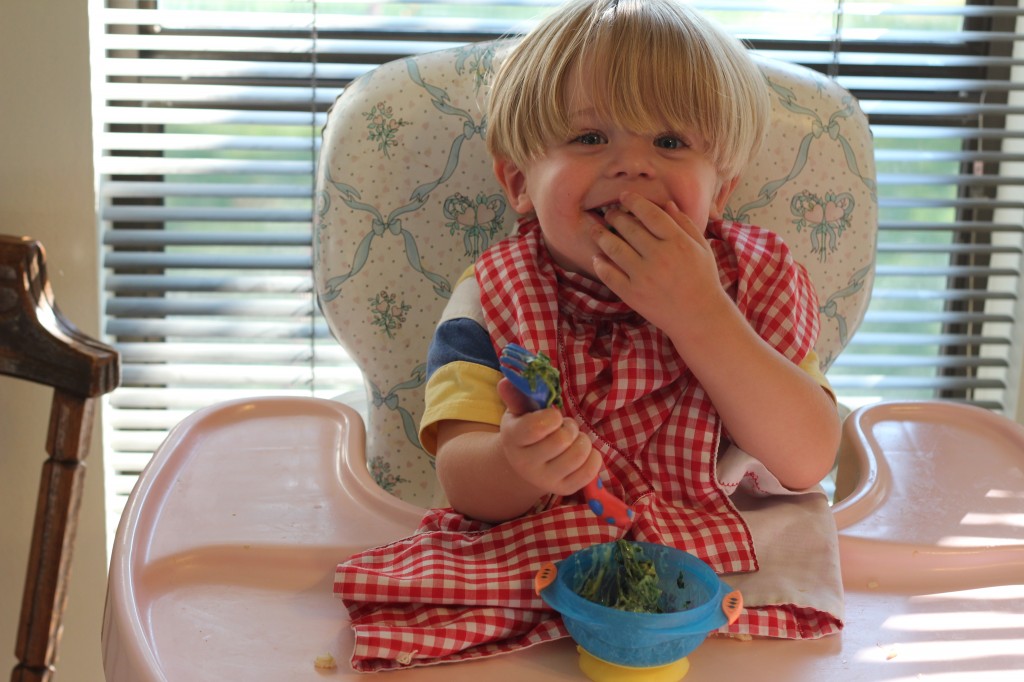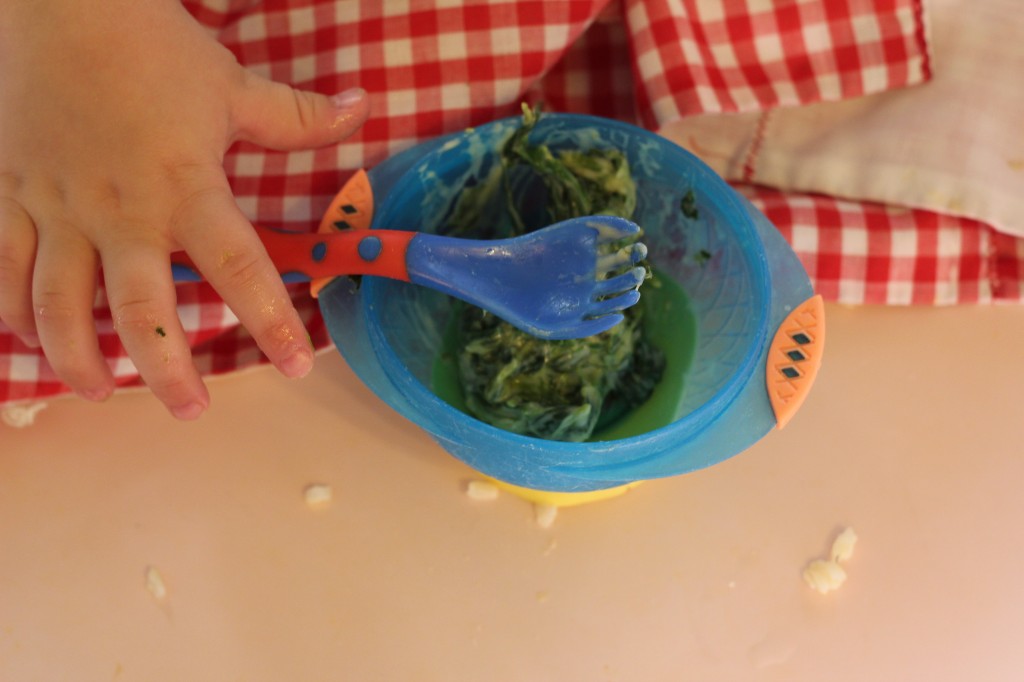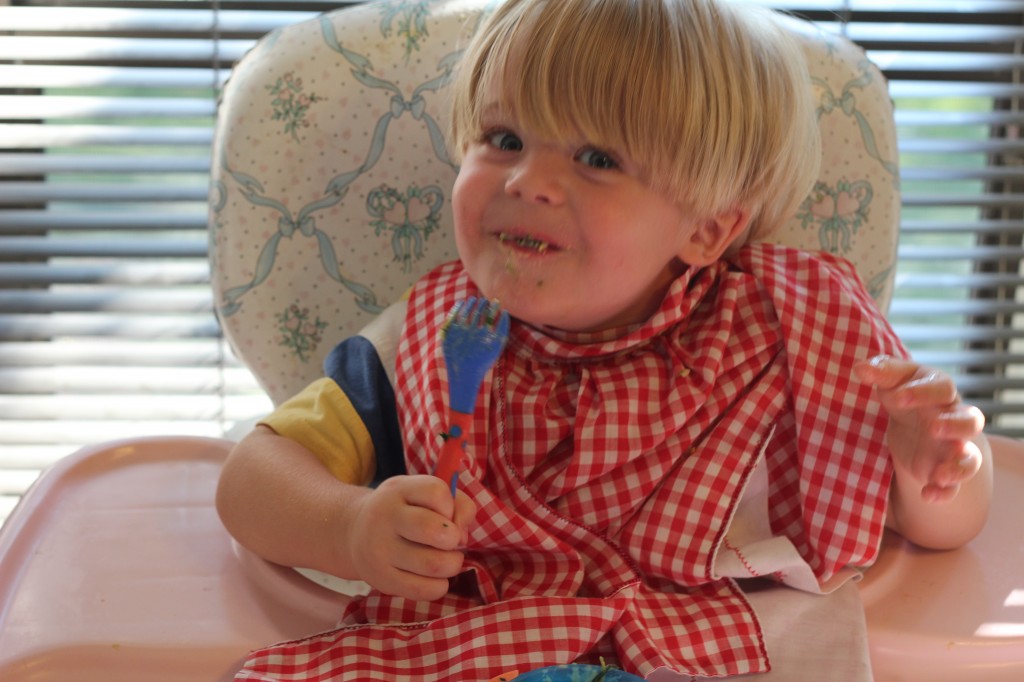 I also couldn't resist posting this cute video:
As you can see, he loves his cheesy spinach!