I love homemade granola. My mom makes this recipe a lot and it has become our favorite. I love that it has both walnuts and almonds in it. I haven't experimented much with adding other ingredients yet, but I really want to try adding dates, dried cranberries, dried bananas, etc. sometime.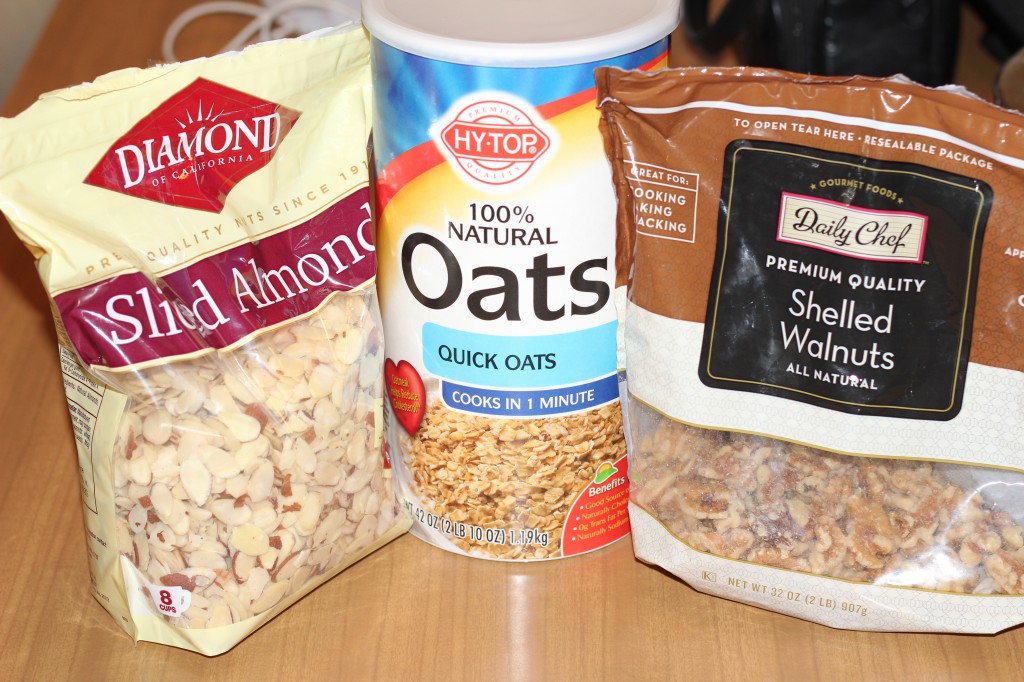 So here's the recipe!
Ingredients for Yummy Homemade Granola
 ½ cup sliced almonds
 ½ cup chopped walnuts
 2 cups rolled quick oats
 ½ cup honey (I've tried the recipe with up to half the amount of honey/oil, and it still came out ok – much less sweet/tasty, but really healthy).
 1/3 cup canola oil (can use melted butter instead)
 1 teaspoon cinnamon (can use allspice or pumpkin pie spice instead)
 ½ cup sweetened flaked coconut
Optional Ingredients to Add
½ teaspoon vanilla
¼ cup sunflower or sesame seeds 
½ cup dried fruit, dates, raisins, or berries (Place in a separate bowl; you will add those after baking)
(Can also add chia seeds, pumpkin seeds, or flax seeds if desired)
*I often add a 1/2 cup wheat germ as well. And sometimes I even add more quick oats to make it stretch further. But that's getting experimental. If this is your first time making it, I'd stick with the basic original recipe for best results.
Directions for Making Yummy Homemade Granola
(Preheat oven to 325 degrees).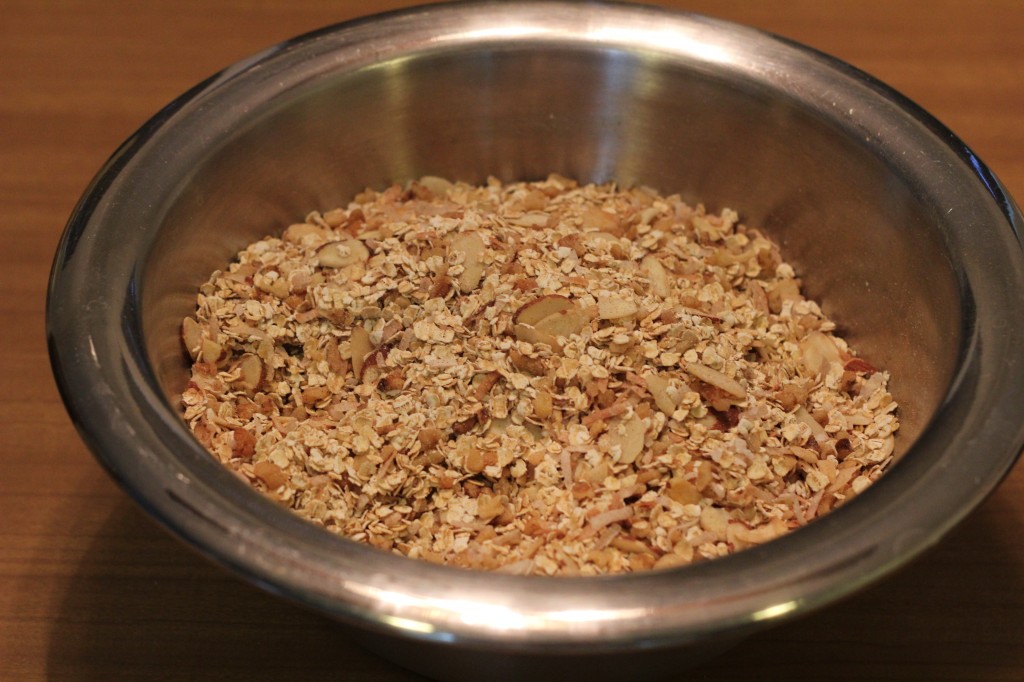 1. In a large bowl combine the oats, coconut, walnuts, almonds, cinnamon, and seeds.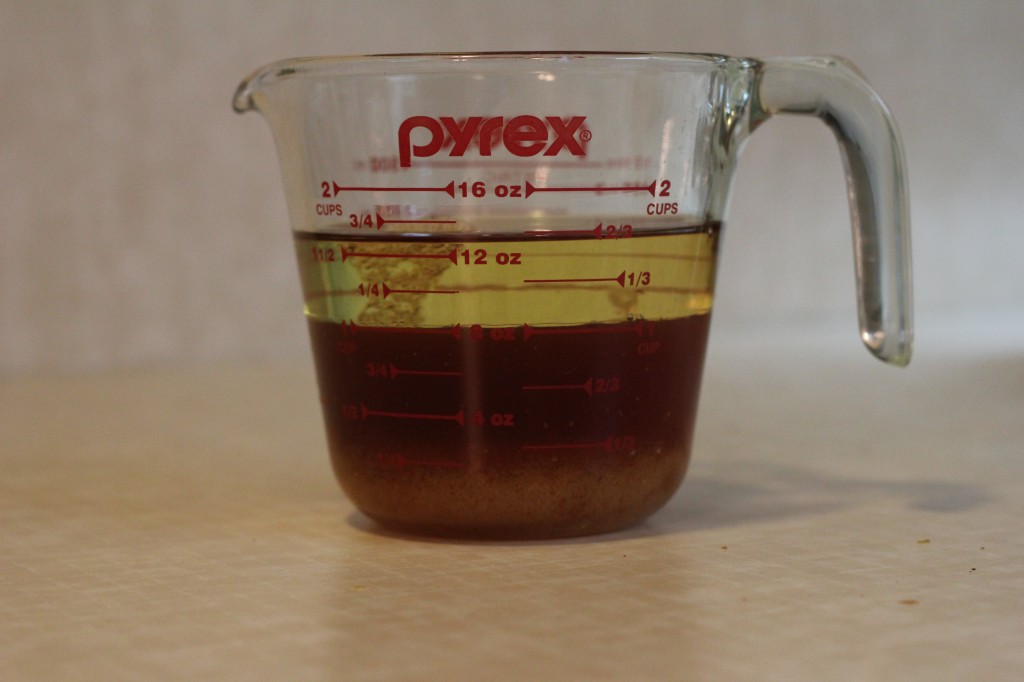 2. In a smaller bowl, combine the oil (or butter), honey, and vanilla.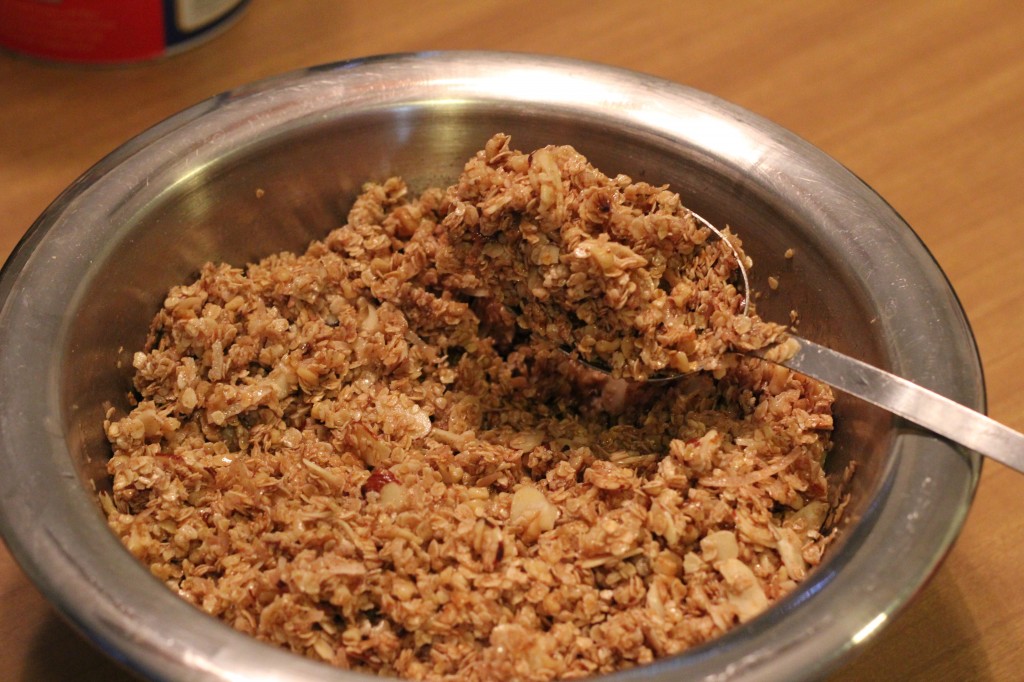 3. Pour the oil or butter mixture over the dry ingredients and stir well to blend.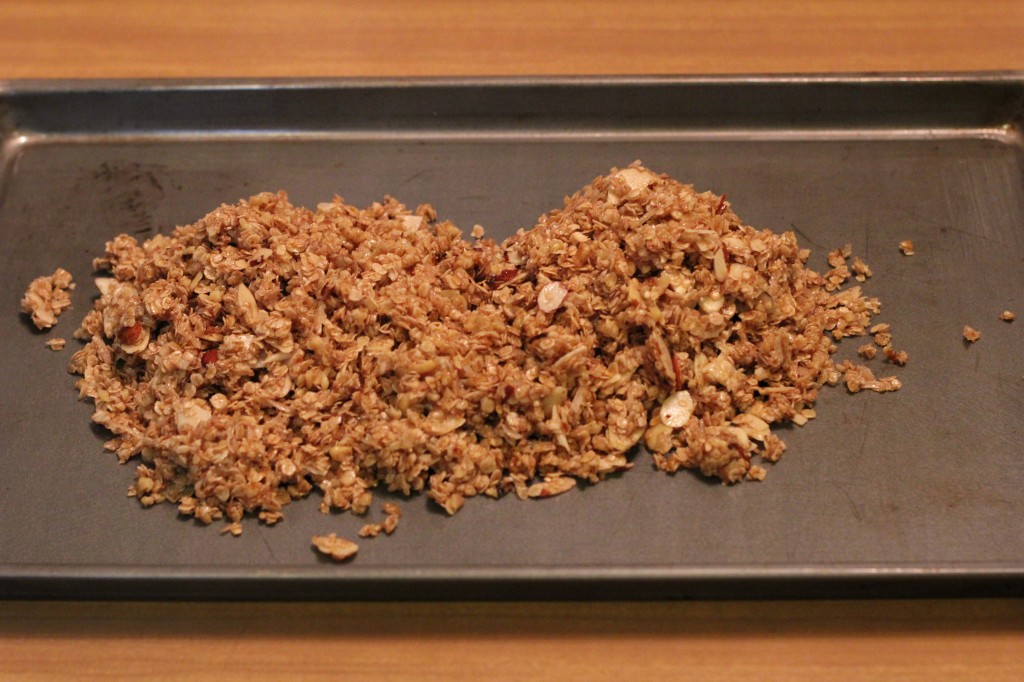 4. Lightly oil two baking sheets for this amount of mix. Transfer the granola to the baking sheets, spreading it evenly across the sheet.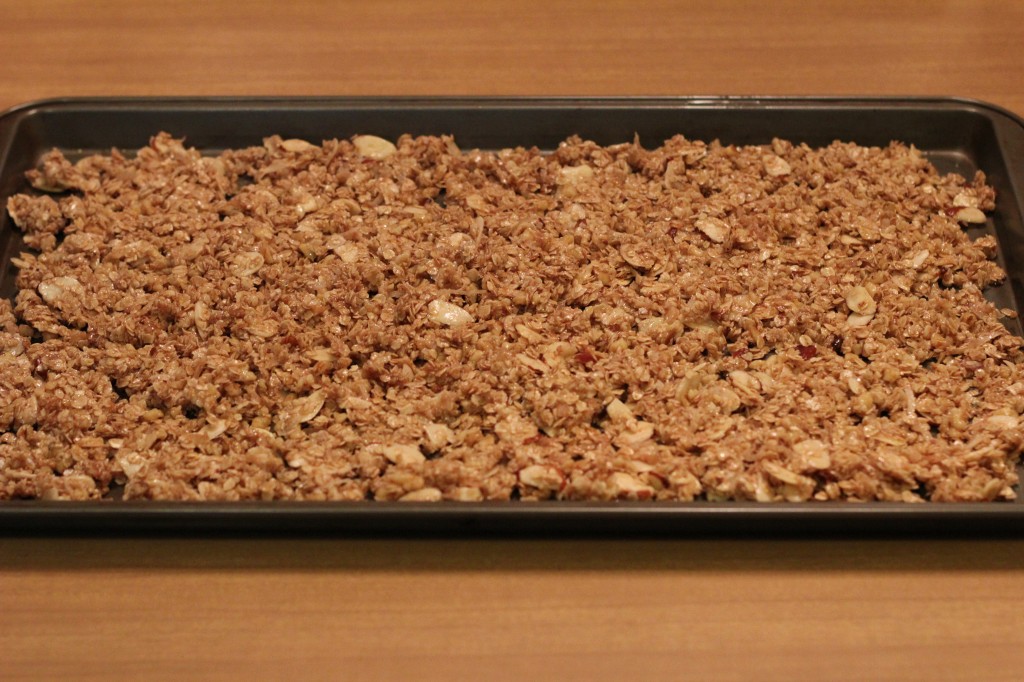 5.  Bake the granola for approximately 15-17 minutes or until it is golden brown. (Mix it around half way through so the bottom doesn't get too burned).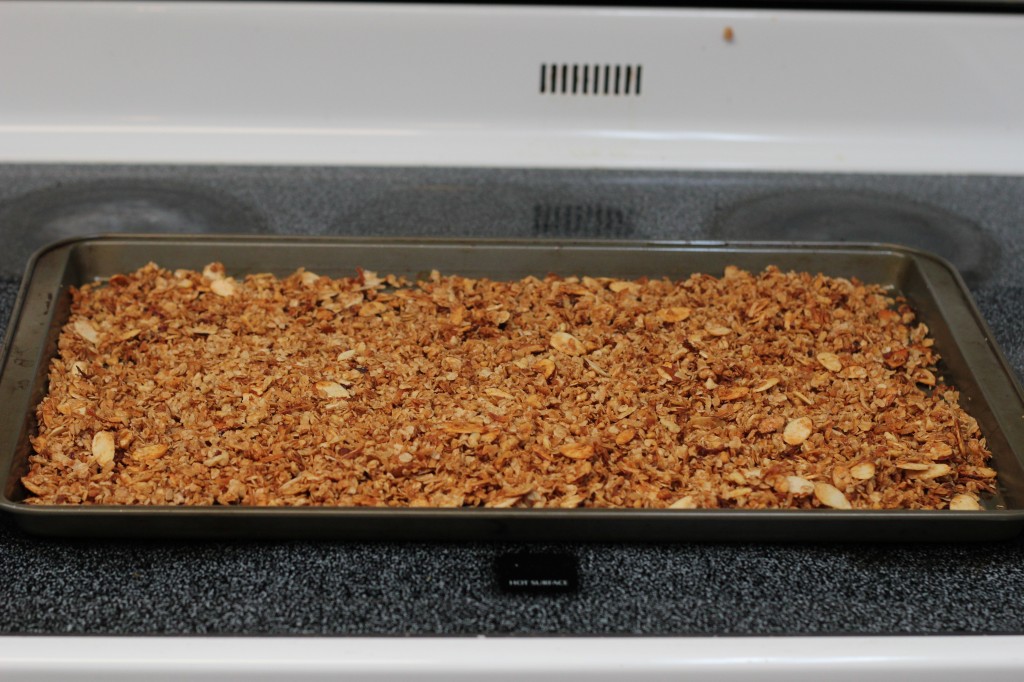 P.S. It takes more time to cook if using a glass pan like the one in the picture below. If using one of these I'd bake it for maybe 20-30 minutes.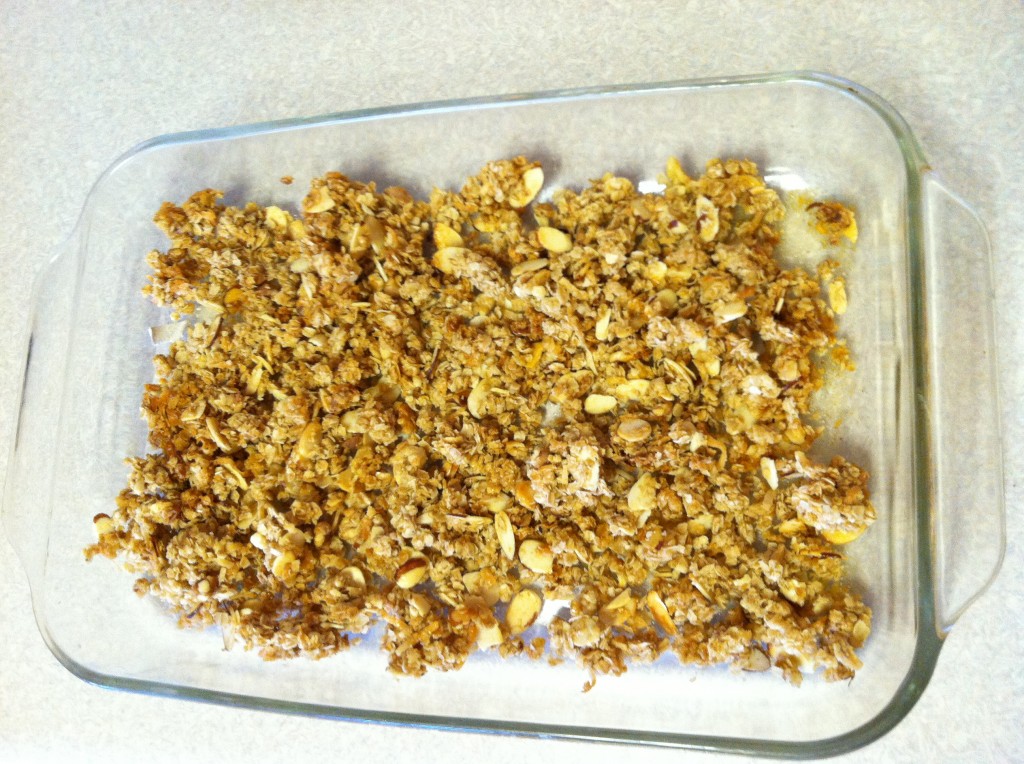 6. Remove from oven and loosen with a spatula while it is still warm (or it will stick to the baking sheet).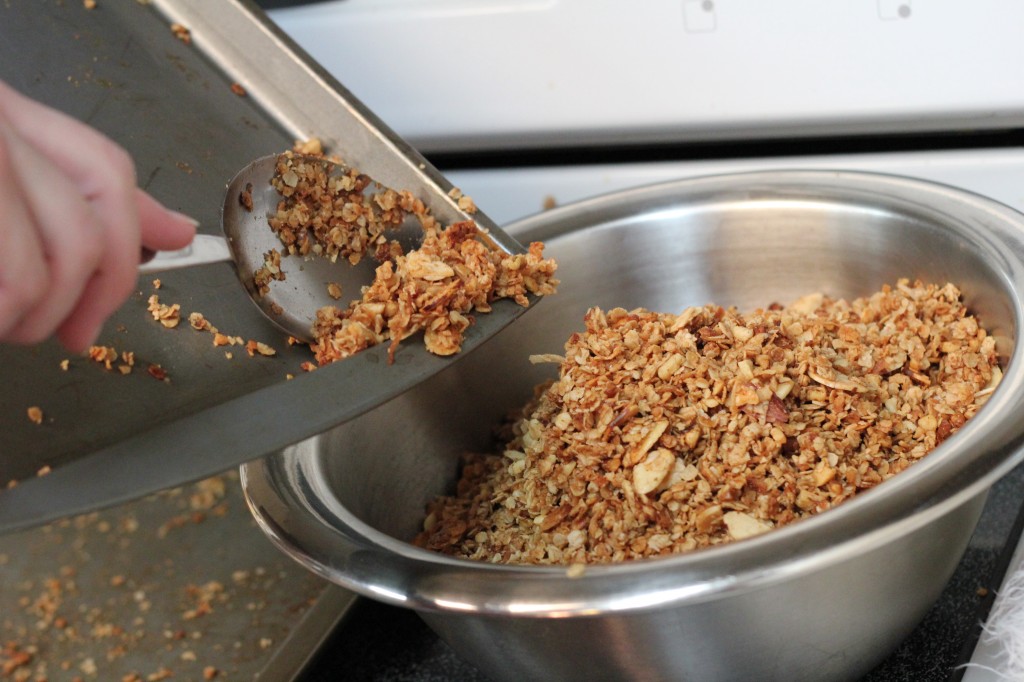 Add dried fruits or berries (if desired) into the mix, after it has cooled. Store in an airtight container.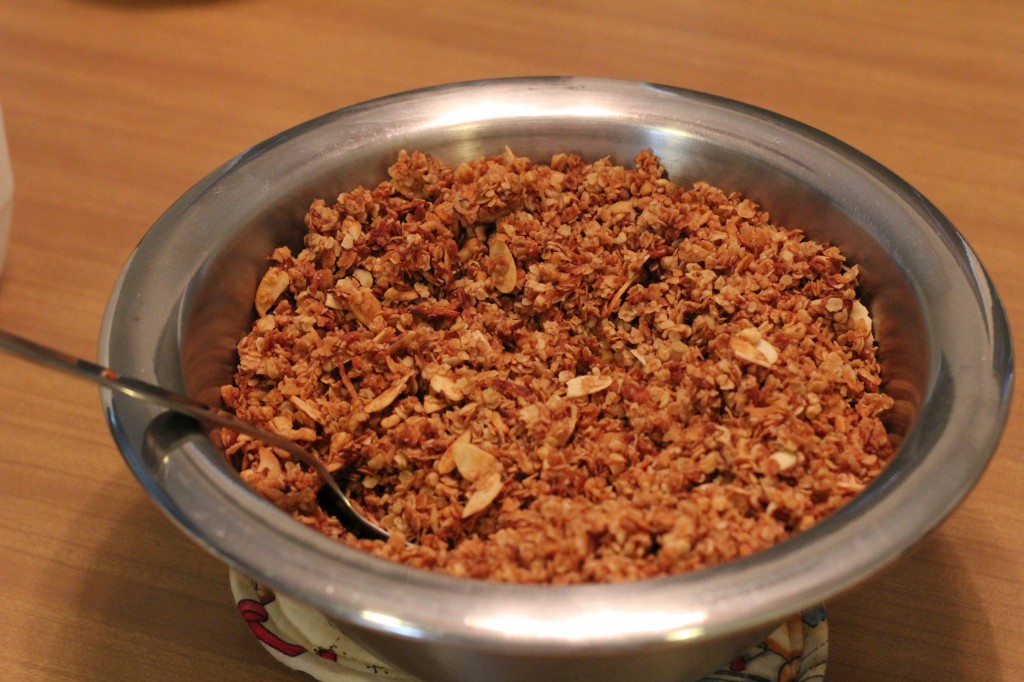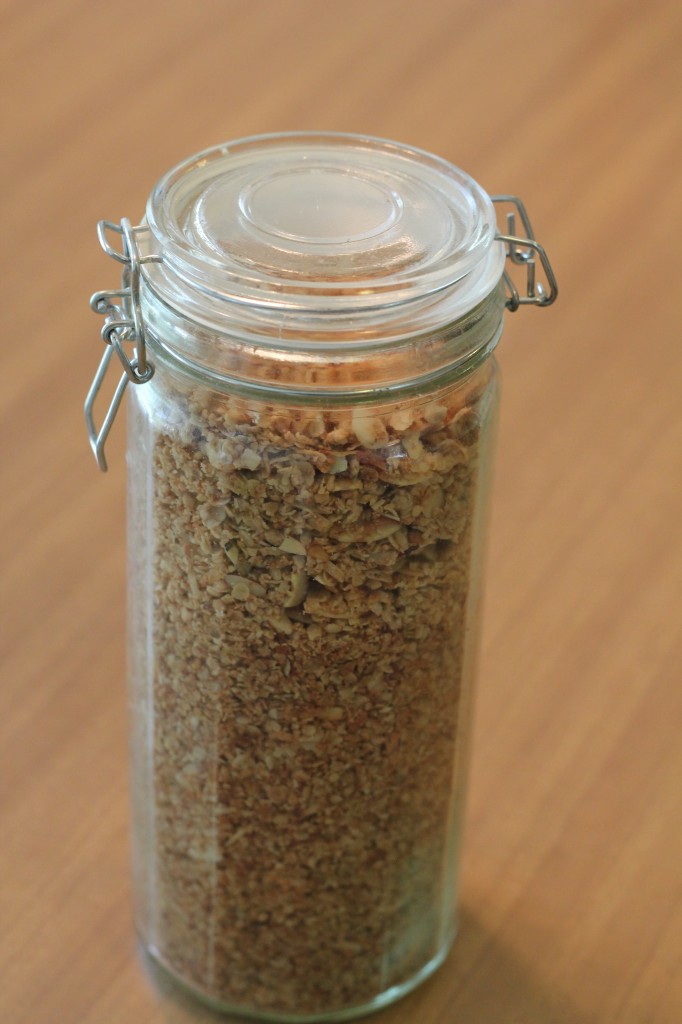 Enjoy!