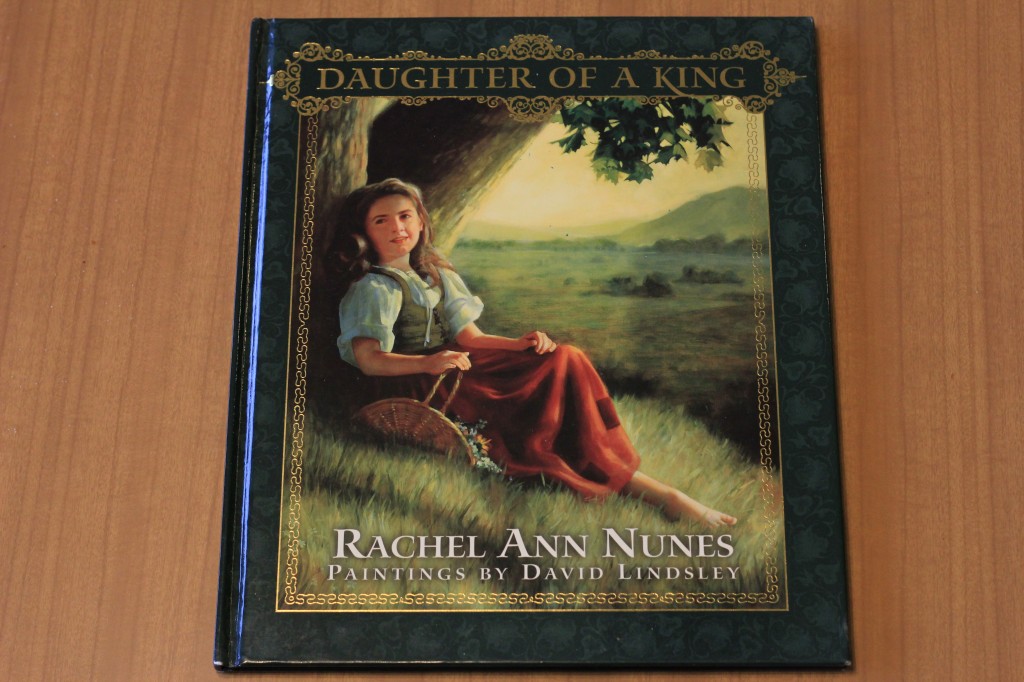 Daughter of a King is my all-time favorite picture book. I just love it! I think every girl should have this book. The pictures are breathtaking and the story is beautifully written.
The story line is about a little girl named Katie, whose parents taught her that she is really a Princess. She learns that her father, the King, sent her to live away from Him for a time so that she could learn and grow. If she learns to always act like a princess, she will be able to return back home to live with the King in His crystal palace.
It goes on to tell of the challenges Katie faces throughout her life as she strives to do what is right and to act like a princess at all times. Eventually, the time comes that she and her husband take their journey to the crystal palace. Someone shows them a path made by the King's oldest son. They are told that it is difficult and steep, but it is the only path that leads to the palace of the King.
I love this story because it is so rich in symbolism! It teaches the plan of salvation in a clear and captivating way. The King obviously represents our Heavenly Father, who sent us to live here on Earth to be tested. If we pass the test and learn how to act like the princes/princesses we are, we will be able to return to live with him in the Celestial Kingdom (represented by the crystal palace) someday. The King's oldest son who made the path back to the crystal palace represents Christ, who provided the atonement for us. It is only through the atonement that we will be able to be cleansed from our sins so that we can return to Heavenly Father's presence.
My favorite part of the whole book is the last page, where Katie is finally welcomed into the arms of her loving father, the King. I love this picture! Sometimes when reading the beautiful ending to this story, I get all choked up with emotion. Because it reminds me of how much my Heavenly Father loves me and how much He wants me to succeed and to return home to live with Him again.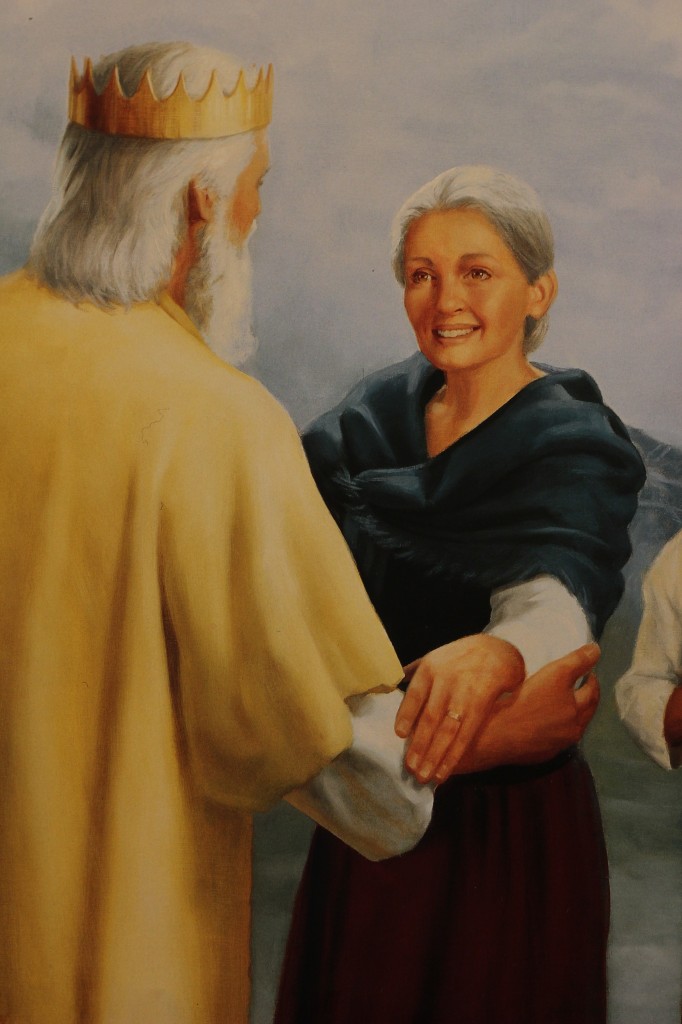 It also reminds me of quote I love by Ezra Taft Benson:
Nothing is going to startle us more when we pass through the veil to the other side than to realize how well we know our Father and how familiar His face is to us."
This book really brings the gospel to life for me. I love it, and I just wanted to share this special story with you so that you can share it with all the little girls in your life (& big girls too!) 🙂