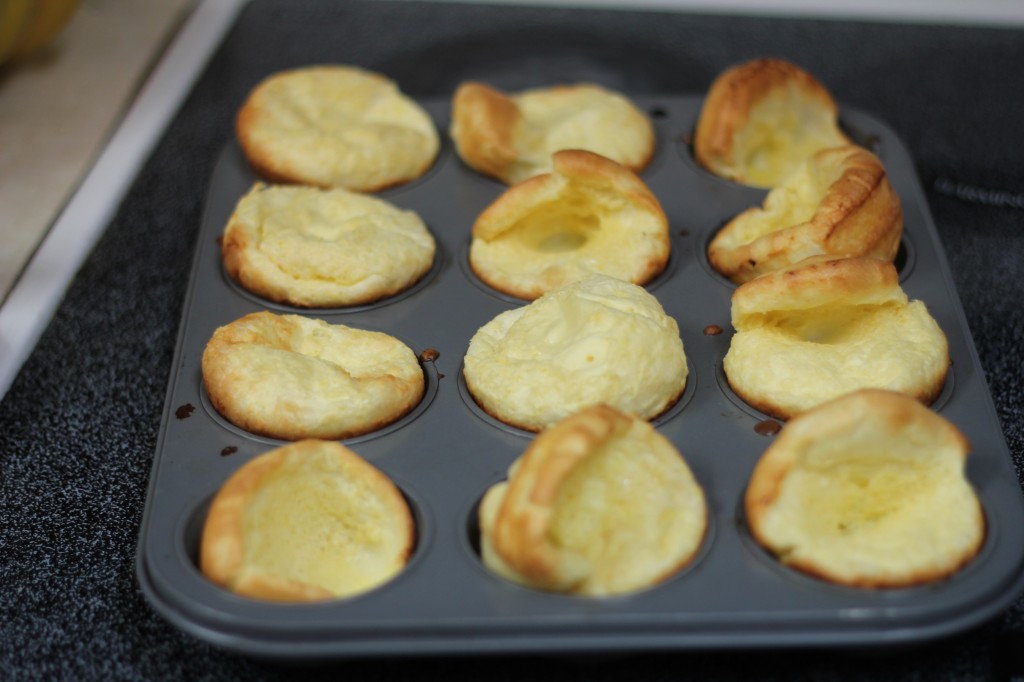 Recently I discovered the awesomeness of German pancakes muffin-style! I'll never go back. Here's why:
Easier clean-up – Less middle surface area makes it less likely to stick to the pan (at least that's been my experience).
Easier to serve – You don't have to cut it. It's already in individual pieces for the everyone to help themselves.
Easier to eat – A finger food that's great for parties, camping, and when you have feed the kids on the go.
You can do so much more with it – Each muffin forms a nice little pouch that can hold all sorts of creative fillings – while still keeping it a finger food (click here for creative ideas for toppings!)
And best of all, no more fighting over who gets the yummy edge pieces because every piece has edges now!
So here's the recipe!
German Pancakes Muffin-Style
Makes 24 regular sized muffins.
*I don't have 2 regular muffin pans, so I used 1 regular muffin pan (12) and 1 large muffin pan (6).
What you'll need:
6 eggs
1 cup flour (I've tried using whole wheat flour to make it healthier but it doesn't turn out quite as good).
1 cup milk
1 Tbsp. sugar
1/2 teaspoon salt
1/2 stick butter
2 muffin pans
Directions:
Preheat the oven to 375 degrees. In a bowl, beat together all the ingredients except for the butter. Slice the butter and evenly disperse between the muffin pans, as shown in the picture below. Put the pans in for a couple minutes while it's preheating to melt the butter, then pour some batter into each compartment in the muffin pans until each muffin compartment has amount the same amount. Cook for about 10-15 minutes, or until it is golden brown, or as dark as you like it. Also, bear in mind that the muffins will rise substantially, so make sure your rack isn't too high (I've made that mistake before). I also wouldn't recommend trying this in a toaster oven.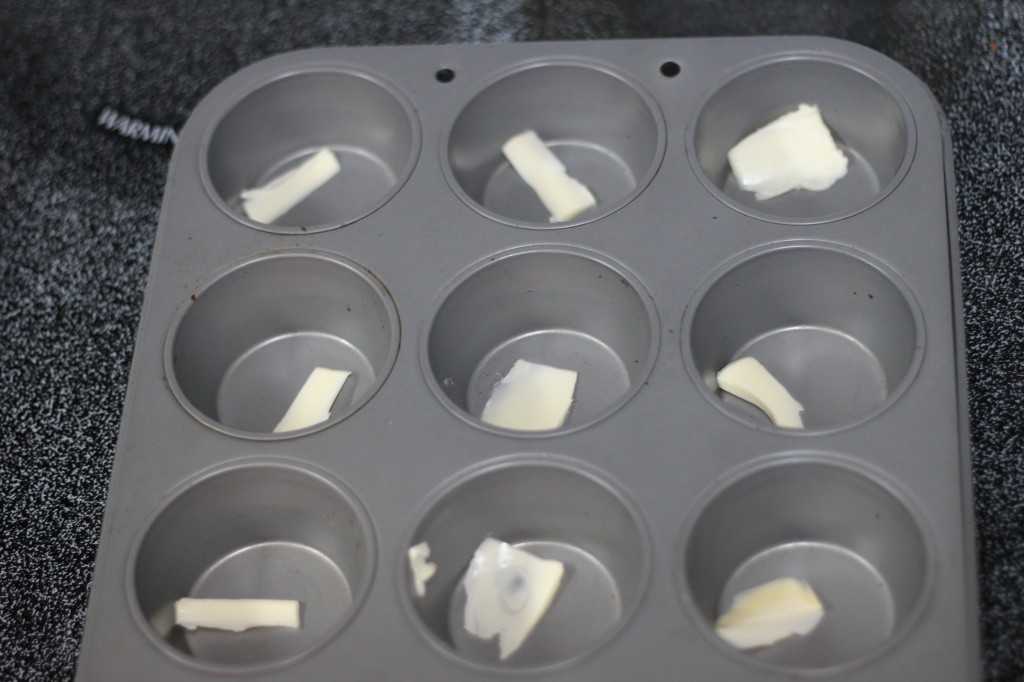 That's all – Easy as cake! Then once it's done, bring it out and eat to your heart's delight!