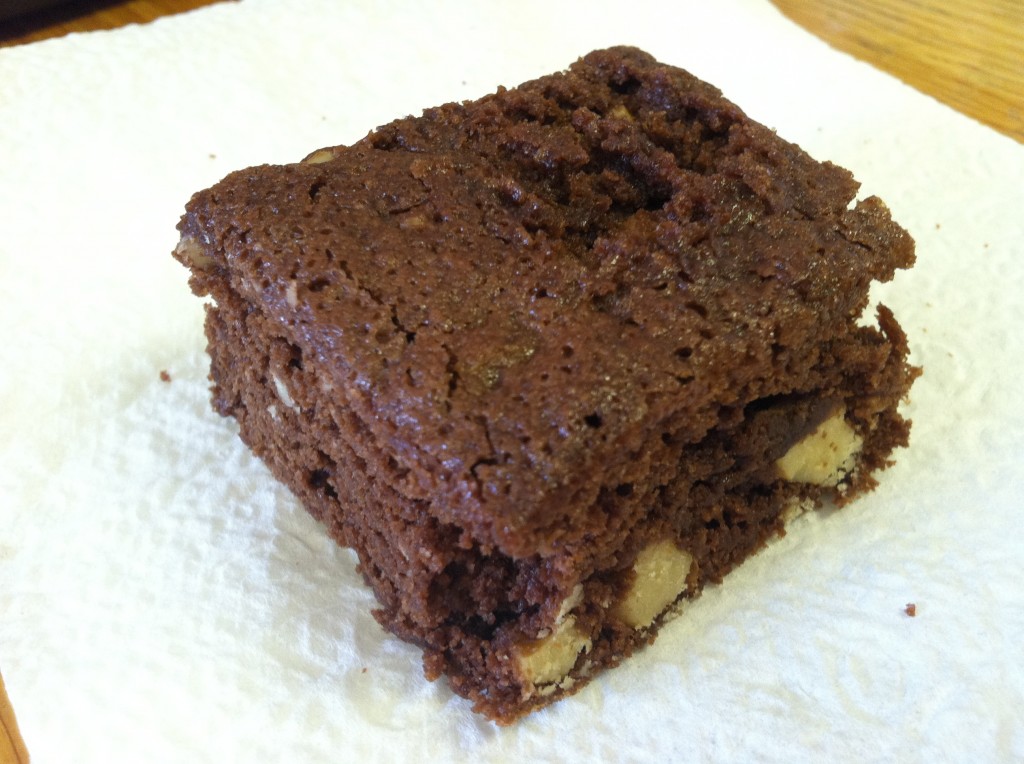 These are so easy and yummy! Perfect for when you need a quick fix for a brownie craving. I love brownies! Here's the recipe (contributed by Sherri Boekweg).
Mix together:
2 eggs
1 cup sugar
1/2 tsp salt
1 tsp vanilla
Add:
1/2 cup oil or melted butter and blend thoroughly.
Mix in:
3/4 cup flour
1/2 cup cocoa
Mix at low speed.
Then stir in:
1/2 cup chopped walnuts
(This would be great with chocolate chips too! But I didn't have any).
Directions:
Spread evenly in greased 8-inch square dish. Microwave at high 6-7 minutes, rotating dish 1/4 turn every 2 minutes (unless microwave turntable rotates already). It is done when top looks dry and will spring back when lightly touched. It cuts best when cool,  but it tastes very good while still warm.
To make a single brownie:
Cook some of the batter in a 4-inch bowl (preferably with straight sides) for 1 minute 30 seconds.
And there you are! The world's easiest brownie recipe! You're welcome 😉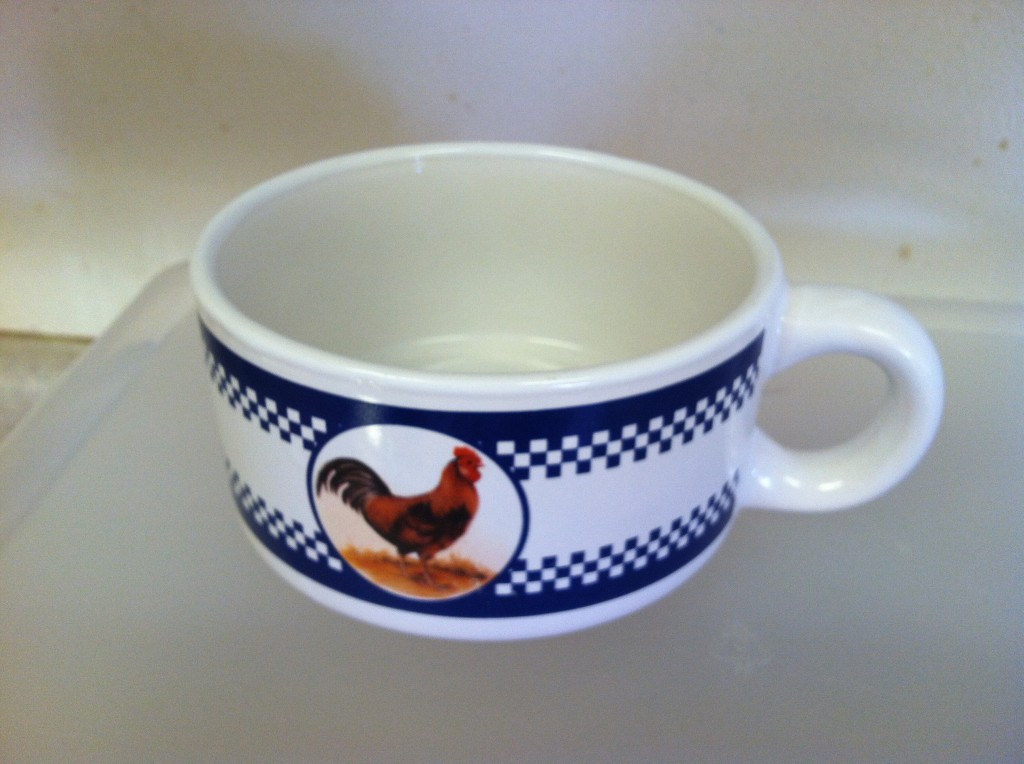 This the bowl I used to cook the brownies in. It is actually a soup bowl. It works well because of the straight edge. I forgot to grease it but it worked fine. While it was still hot I loosened the edge with a knife and turned it over on a plate. Then I used a fork to eat the hot brownie with some milk.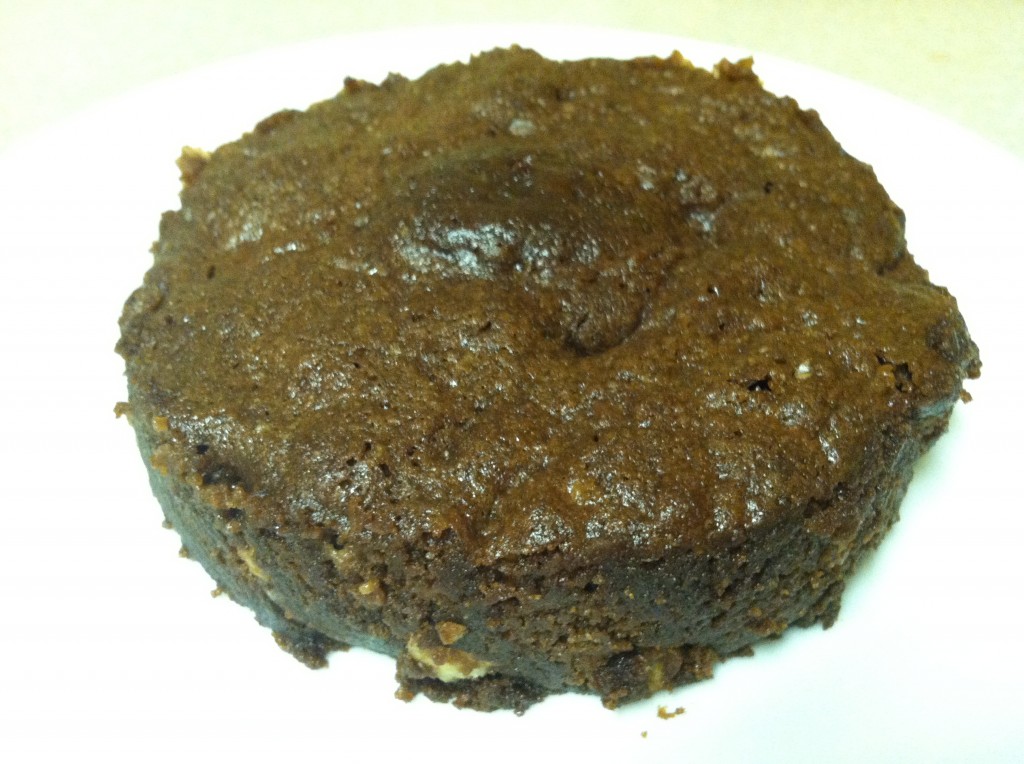 I also tried it in a smaller glass dish, just to see how it would turn out, and it came out great.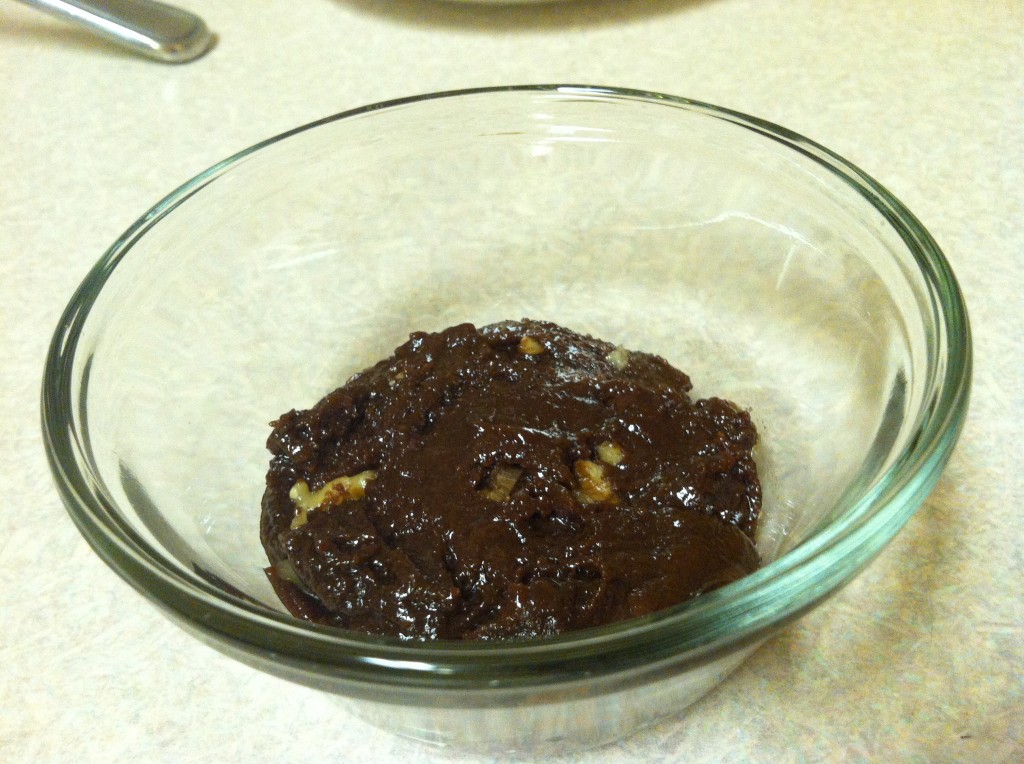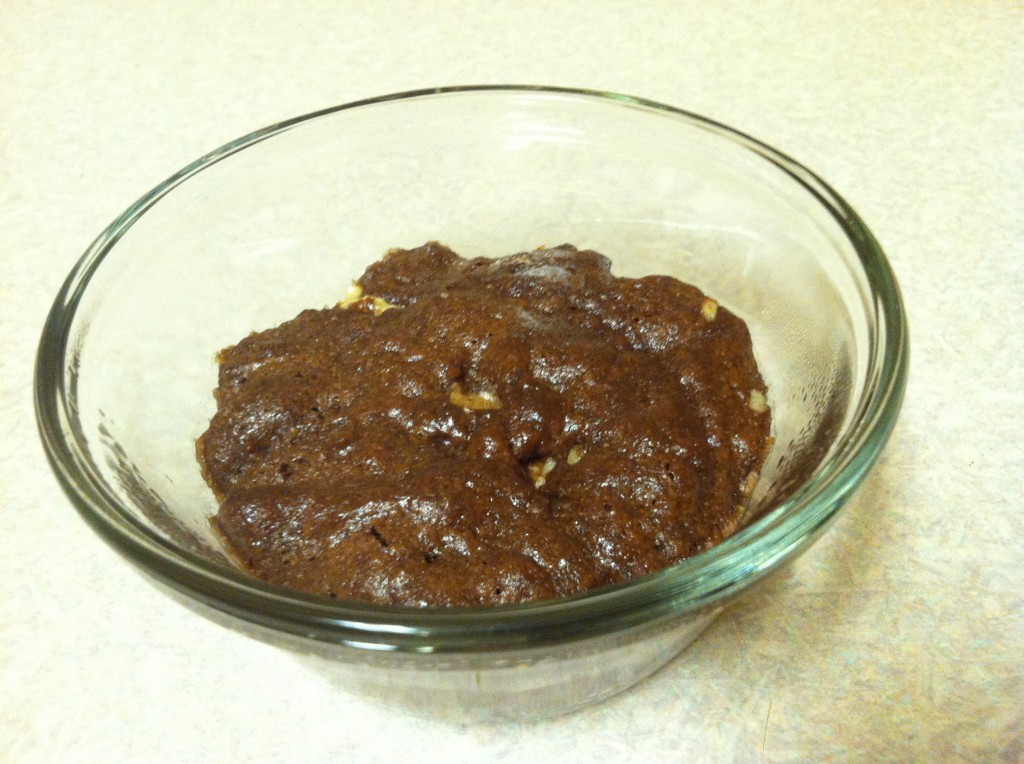 This recipe is great for when you need brownies NOW and don't want to wait for them to cook in the oven. It's also great for when you only need an individual serving and don't want to make a whole pan all at once.