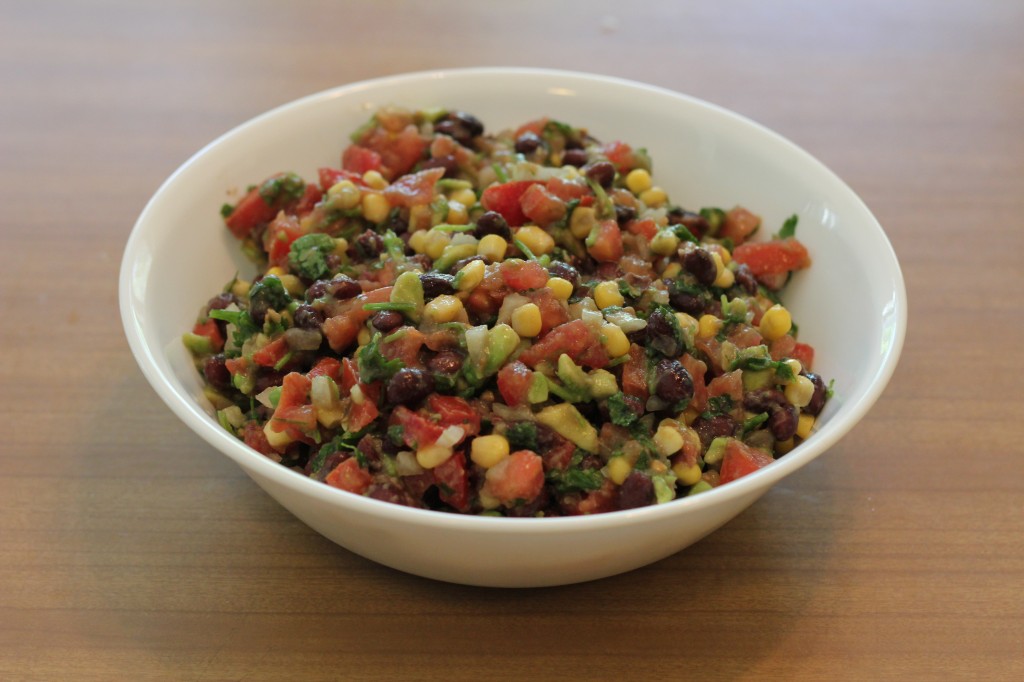 Here's a recipe for one of my favorite summer snacks: black bean salsa. I got this from Alex's mom. It is yummy enough to share and very easy and simple to make.
 Ingredients:
3-4 large tomatoes, chopped
2 cans black beans, drained
1 can corn, drained
1 small onion, chopped into small pieces
1 bunch fresh cilantro, chopped
1 large avocado, chopped
Lime juice and garlic powder to taste
Mix all together and eat with corn chips.
Just a side note: So when I made it, I served it for dinner with tortilla chips along with some tomato soup. Grandma decided to put it in her soup, which is something I never even considered doing. But come to discover, it's actually a really good combination!