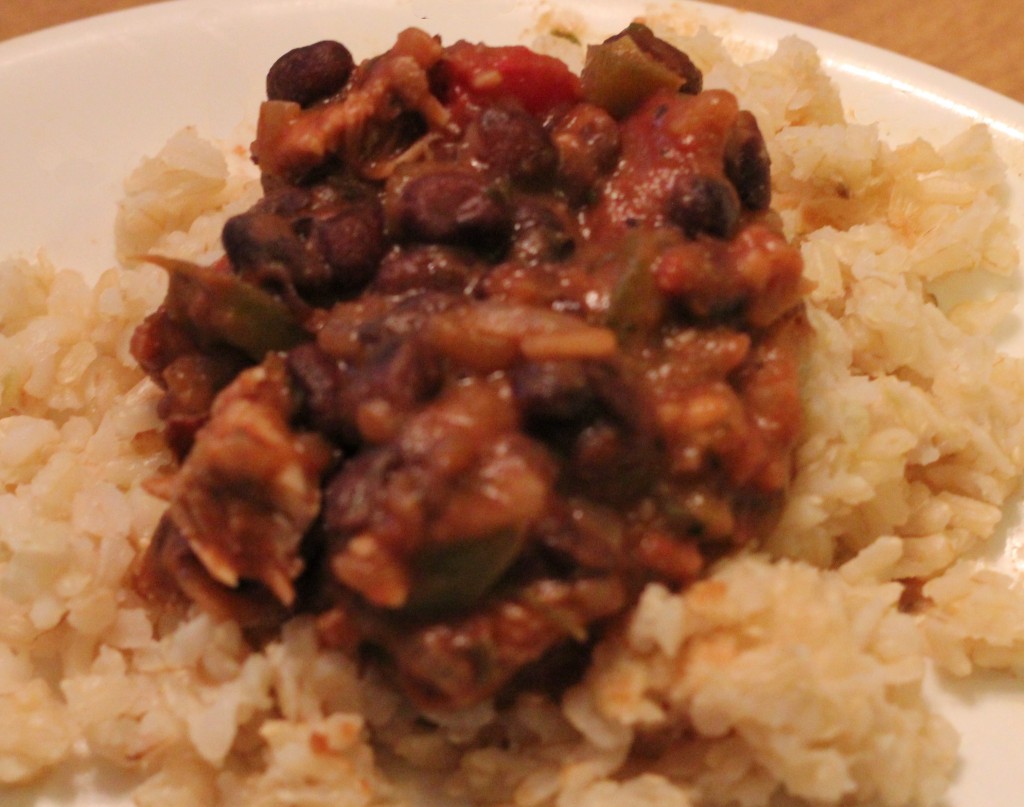 This is my version of Feijoada, a popular Brazilian dish. I decided to try it out last night, and it turned out really good! Pretty healthy too and cheap to make.  I looked at a few recipes online and adapted it a little to fit the ingredients I had on hand. I love Brazilian food. This may not be exactly authentic in how I adapted it, but it was yummy. Here we go!
Ingredients for Brazilian-style Black Beans:
4 teaspoons oil
1/2 cup green bell pepper, seeded and chopped
1 small onion, chopped
3-4 cloves garlic, minced (you could use garlic powder too)
1 (16-ounce) can black beans, drained
1/2 (14.5-ounce) can diced tomatoes
1 1/2 cups chicken broth
1/2 teaspoon basil (most recipes call for thyme but I didn't have any)
1 bay leaf
1/4 teaspoon oregano
2 tablespoons dried parsley (or cilantro – they recommend fresh but dried works fine)
4-6 ounces (1/2 cup) some kind of meat, cooked and chopped into small-ish pieces (optional).
Directions for making Brazilian-style Black Beans:
In a medium saucepan, heat the oil over medium heat. Saute the bell pepper, onion and garlic, stirring often, for about 10-15 minutes, or until they are very soft and tender. 
Then add the beans, tomatoes, chicken broth, basil, bay leaf, parsley and oregano. Bring to a boil. Cook on low to medium heat, stirring occasionally, until the sauce thickens and the vegetables are tender, about 30-45 minutes. If the mixture becomes too thick, add a tablespoon or two of hot water to thin to desired consistency.
Add the meat chunks and continue simmering until ready.
 Season with salt and pepper if desired. Discard the bay leaf. Serve over the hot rice.
How to make it (step-by-step with pictures):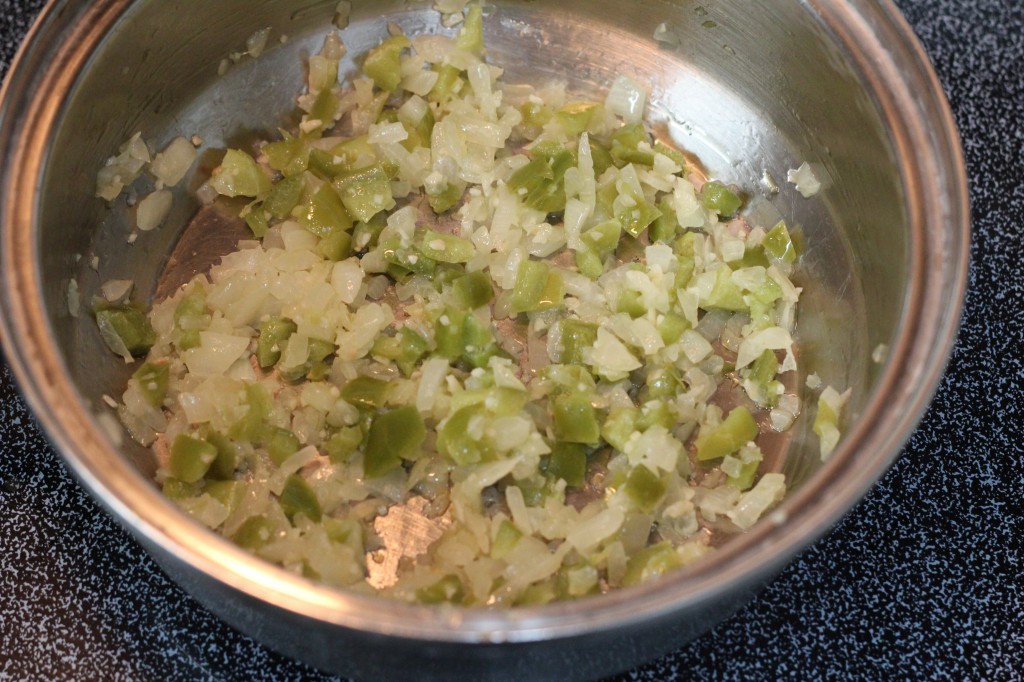 Saute the garlic, pepper, and onion until very soft and tender.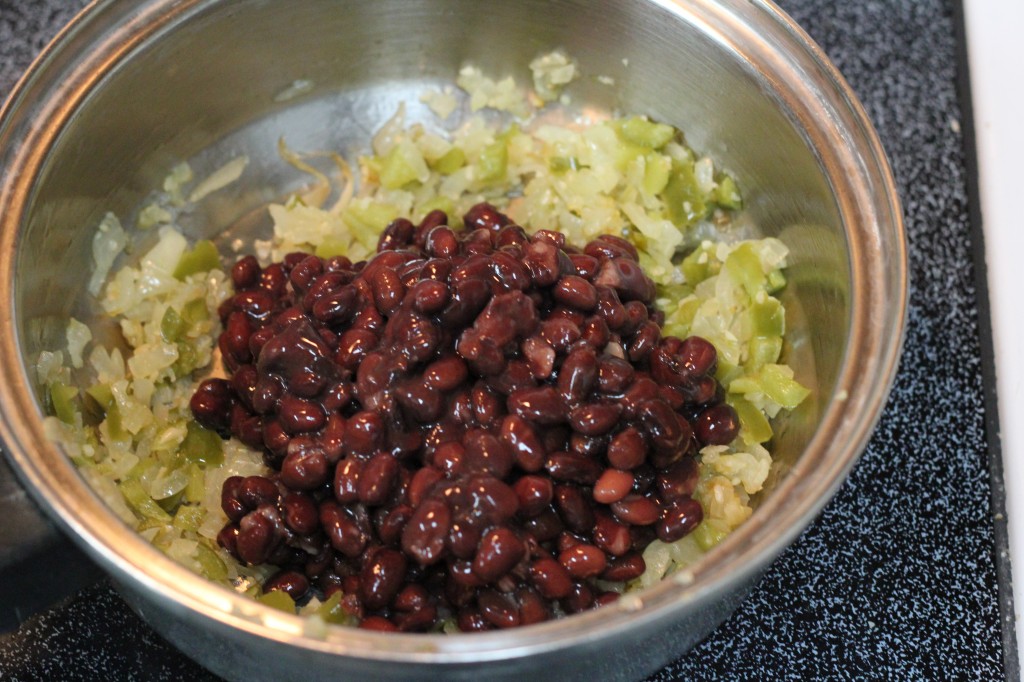 Remove from heat and add the black beans…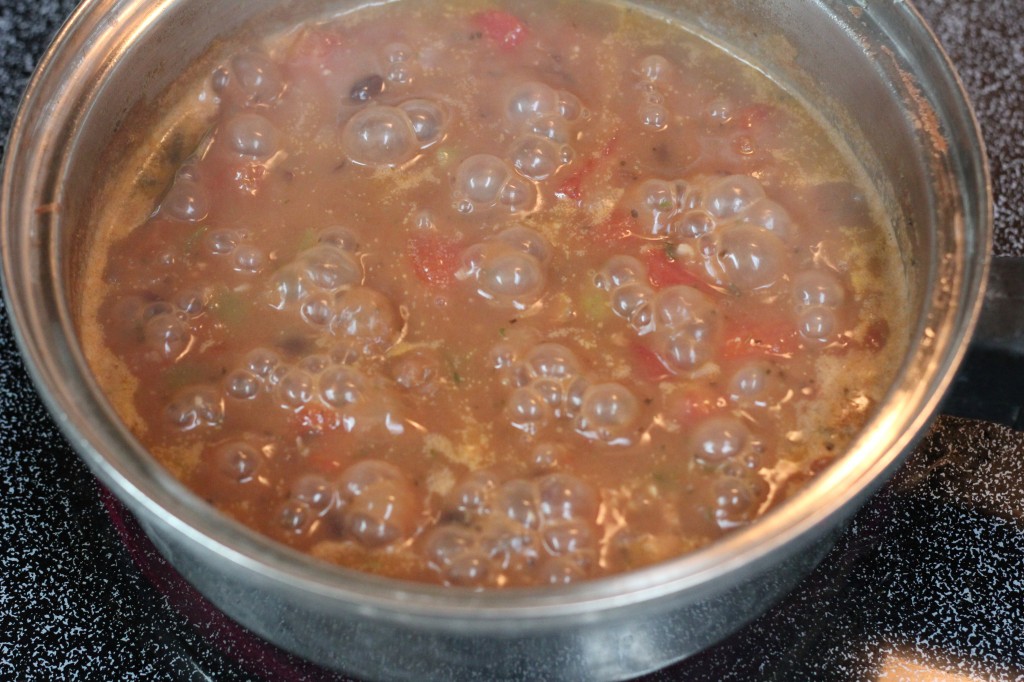 Also add the tomatoes, chicken broth, oregano, basil and parsley.  Cook over low-medium heat until it thickens up to desired consistency (20 + minutes).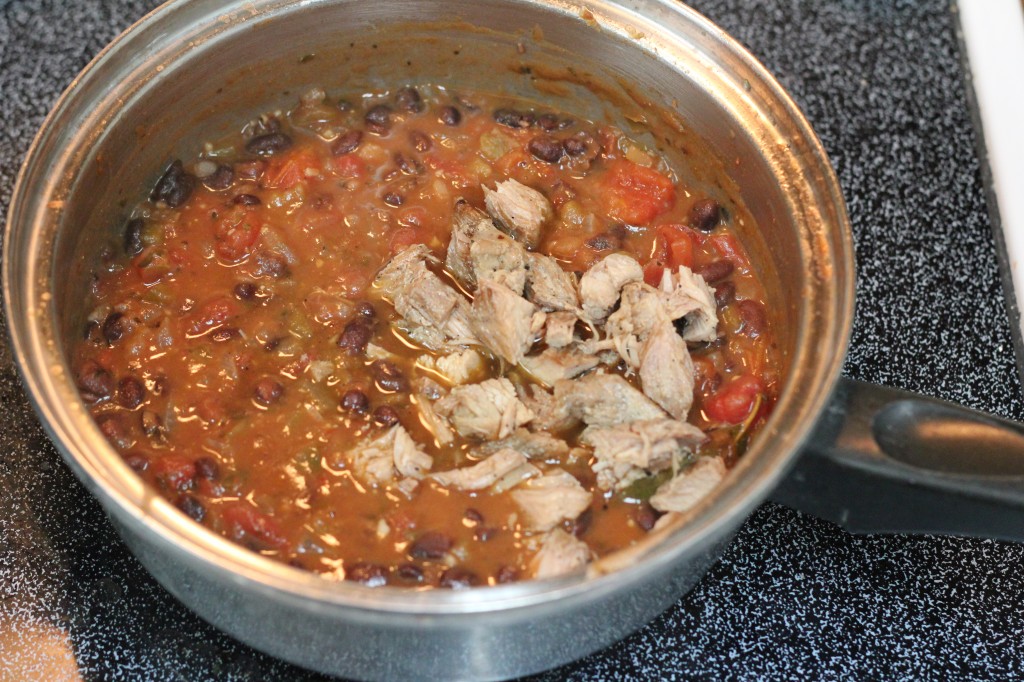 Add in the meat chunks and stir. Cook until everything is hot and consistency is how you want it.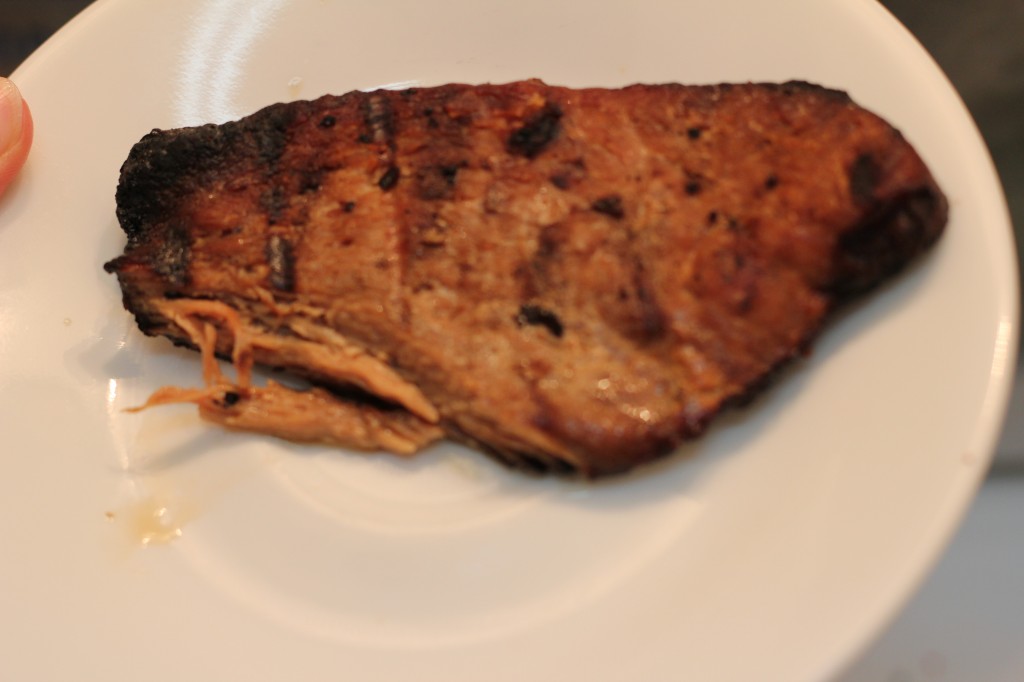 ( I used leftover BBQed turkey steaks from the 4th of July (marinated in soy sauce and 7-up). It was a really yummy combination. Some other recipes recommend using bacon or pork).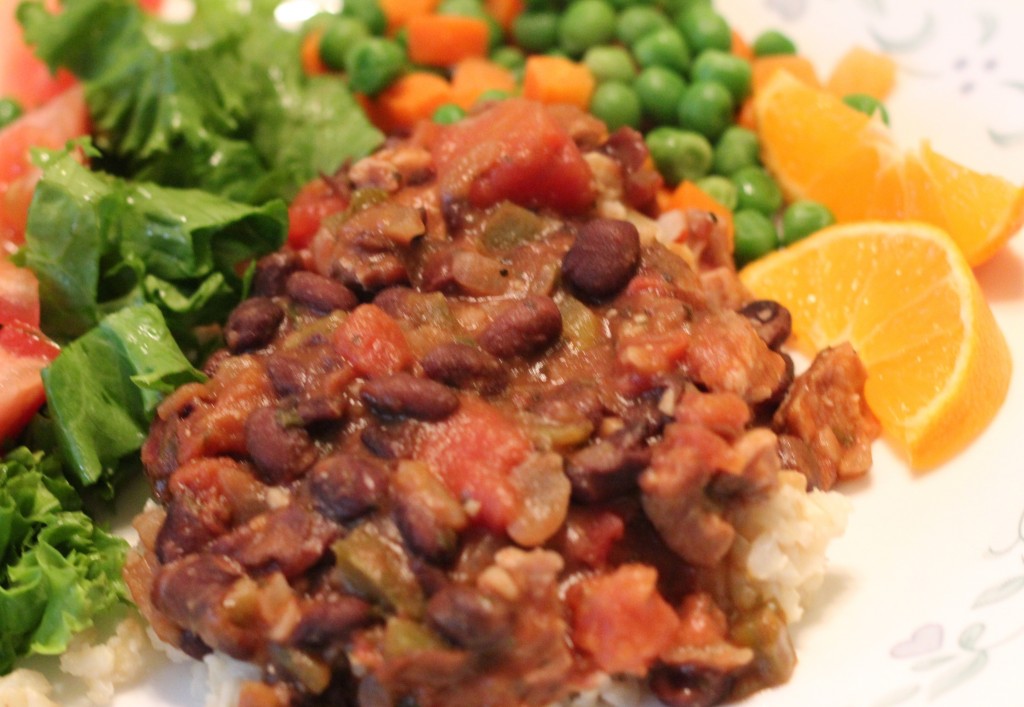 Eat over rice and enjoy! It comes out pretty flavorful with all the spices. And it's a pretty healthy meal too. I think I'll be making this again!