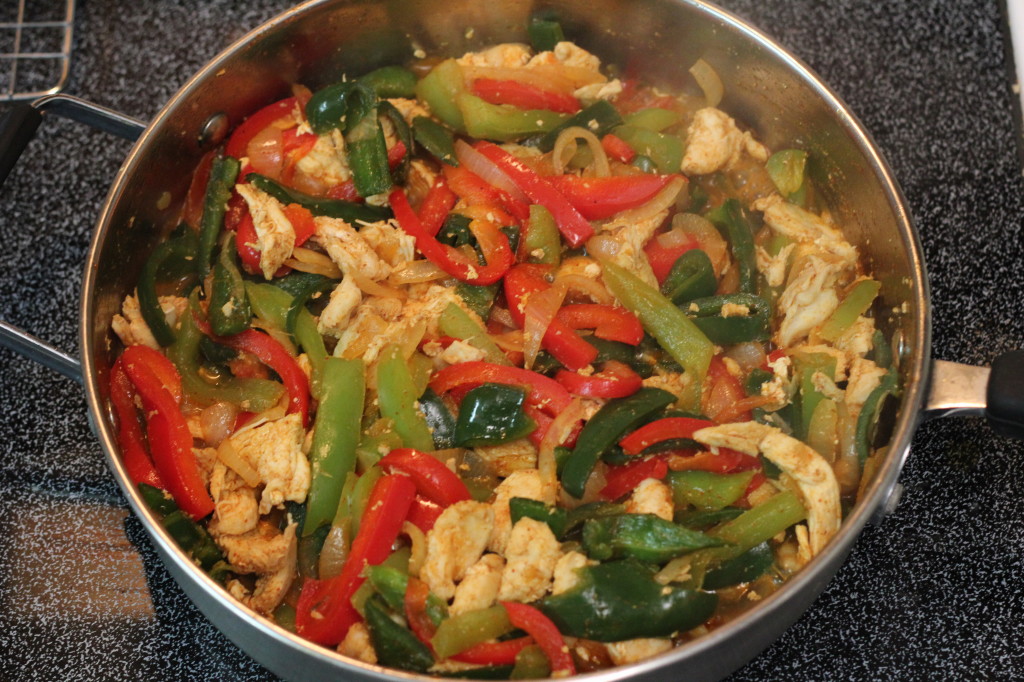 I love fajitas. I recently learned how to make homemade fajita seasoning from scratch. Turns out it's super simple and just as tasty as store bought! (without all the unhealthy stuff. Yay!)
Ingredients for Homemade Fajitas:
1 red bell pepper
2 Poblano peppers (can switch out for more red/green or other mild peppers that you like on fajitas)
1 green pepper
1 medium yellow onion
1 lb chicken
2 tablespoons oil
Fajita seasoning
Flour tortillas (OR you can just eat it over rice, if you prefer).
Cut up the chicken, peppers, and onion into bite-sized strips. Put in a large skillet with oil and fajita seasoning (recipe below) and fry up in a large skillet until chicken is done and peppers/onions are tender. If needed, add water throughout the cooking process to make the sauce the consistency you like. Serve with tortillas. Yummy!
How to make Homemade Fajita Seasoning:
Mix together:
4 teaspoons chili powder
1 teaspoon onion powder
1 teaspoon garlic powder
2 teaspoons paprika
1/2 teaspoon cayenne pepper
2 teaspoons salt
2 teaspoons sugar
1 teaspoon cumin