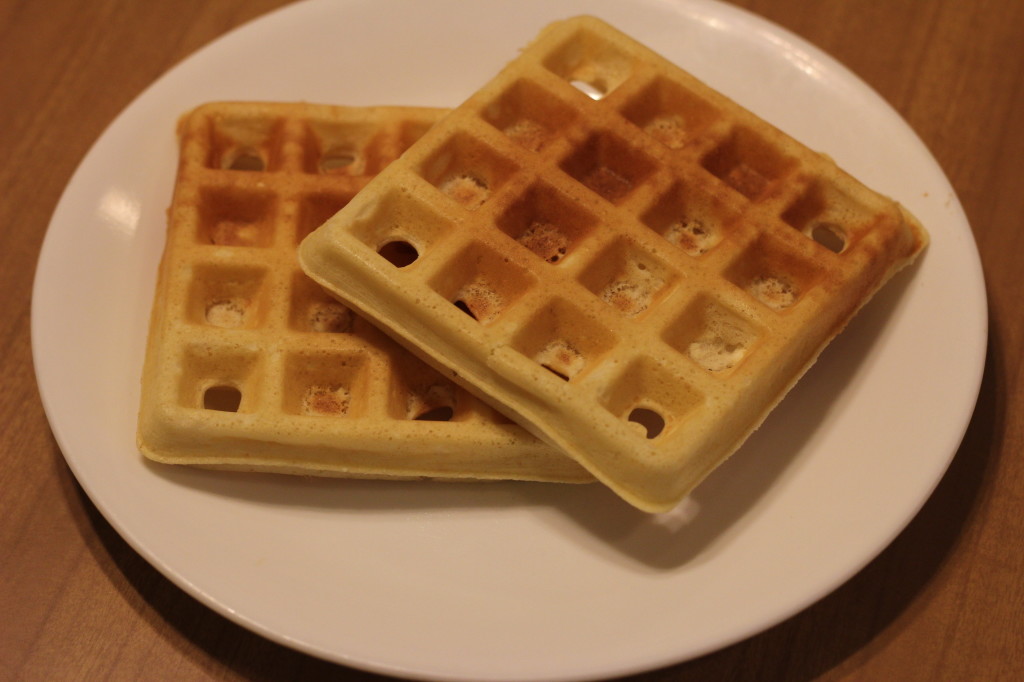 I love homemade waffles! This the recipe my mom always used growing up. They're a favorite at our house. Grandma calls them "melt-in-your-mouth" waffles because they're so crisp & light. Hope you enjoy!
Crisp Waffles
2 large eggs
1 3/4 cup milk
1/2 cup oil (or 1 stick of melted butter)
2 cups flour
4 teaspoons baking powder (1 Tablespoon + 1 teaspoon)
1/2 teaspoon salt
1 Tablespoon sugar
Mix wet ingredients and dry ingredients separately, then whip together with a wire whisk until smooth. Heat your waffle iron, then pour batter in and let it cook for a few minutes, or until they're as done as you like them. Real easy! (The amount you put in the iron depends on the size of your iron. I just have a small one, and 1/4 cup batter for each waffle is just right).
Top with whatever you like! My favorite is whipped cream with fresh fruit. Nutella is good too!