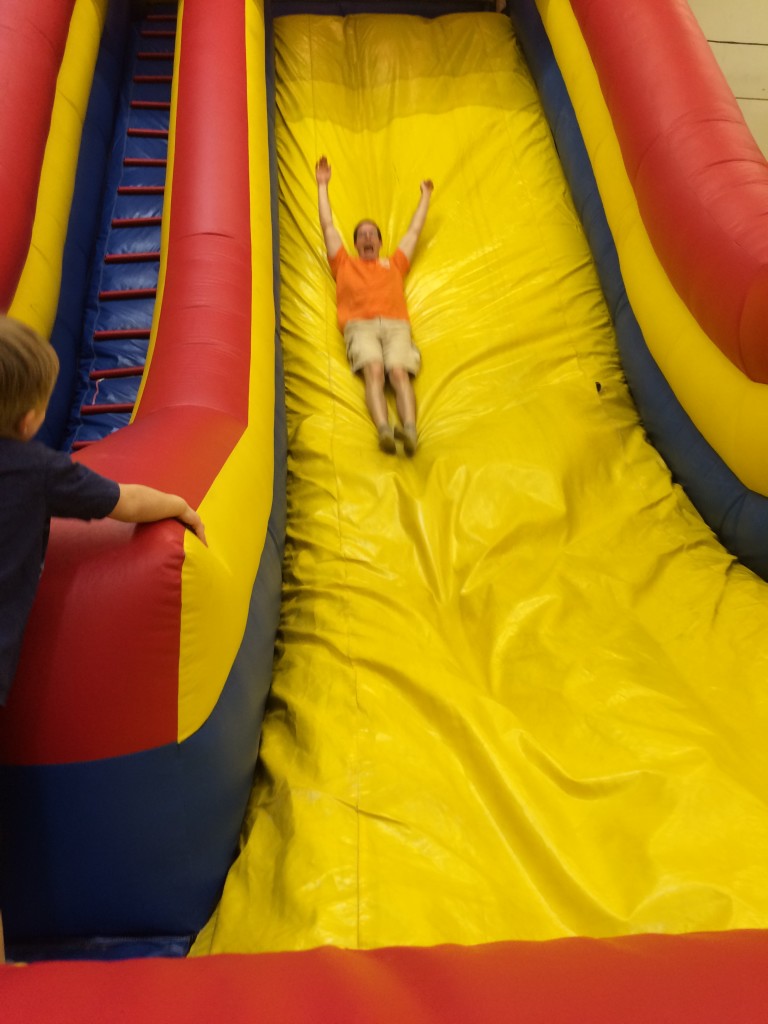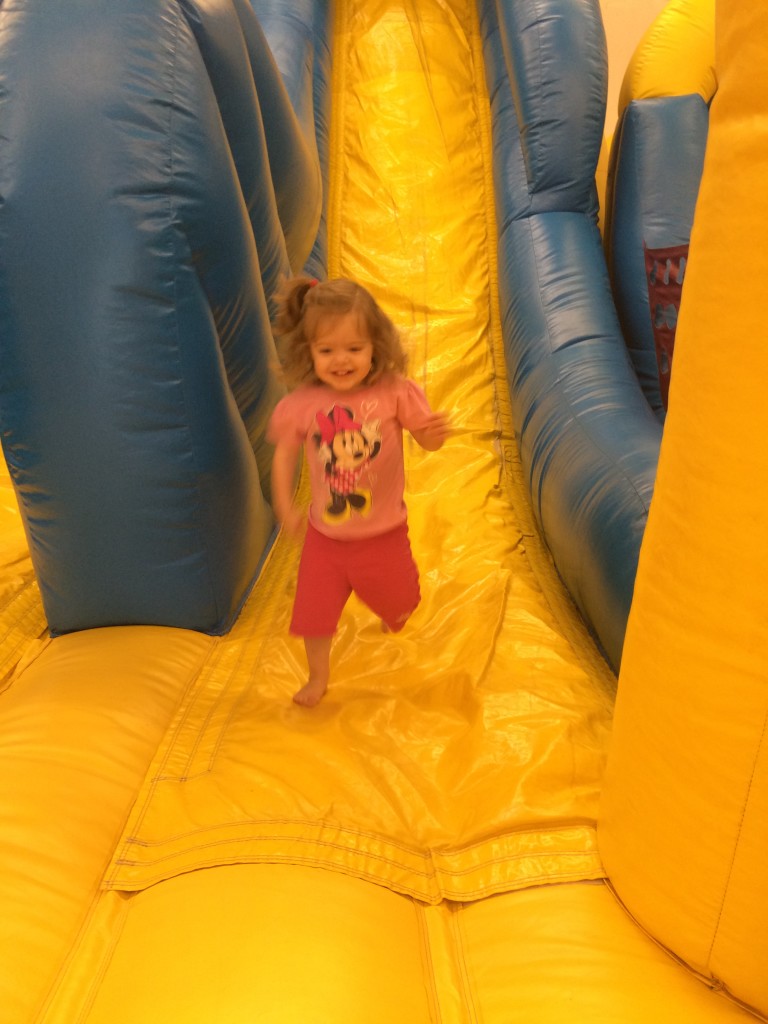 I found my new favorite place! We recently went to "The Bounce House" in Orem for Nephi's birthday. We wanted to go somewhere fun like a trampoline place or somewhere with inflatables he could bounce on. We were already familiar with HangTime, Lowe's Extreme Air Sports, Jump-On-It, and the Classic Skating Fun Center, but after discovering this new place, I'm sold.
The biggest perk is the price. You pay an entrance admission only – not an hourly fee, like most of the other places charge. And they'll even let you come back later in the day if you want. 2 and under are free! And then it's just $5 for kids 3-7, and $8 for 8 and up. (that's similar to the price you'd pay PER HOUR at many of the other bounce/trampoline alternatives).
And parents can play too! With all the stuff they have, it can be just as much fun for adults as it is for the kids. In fact, I kinda wanna go there on a date with Alex sometime 🙂
Adults don't have to pay admission if they're just spectators. There's a bunch of chairs where you can sit and watch your kids while they play.
What does it have?
There's more bounce stuff than at Classic Skating (which only has 3 or 4). This place has like 10+ different inflatable attractions! Including a big blow-up slide, a bungee run, several obstacle courses, an inflatable boxing ring, a four person joust, etc. They also have a balloon cage, a balance tightrope thingamajig, a foam pit with a rock climbing wall, as well as other carnival-type games, and a bunch of small playhouses/slides/toys to keep the younger ones/toddlers entertained.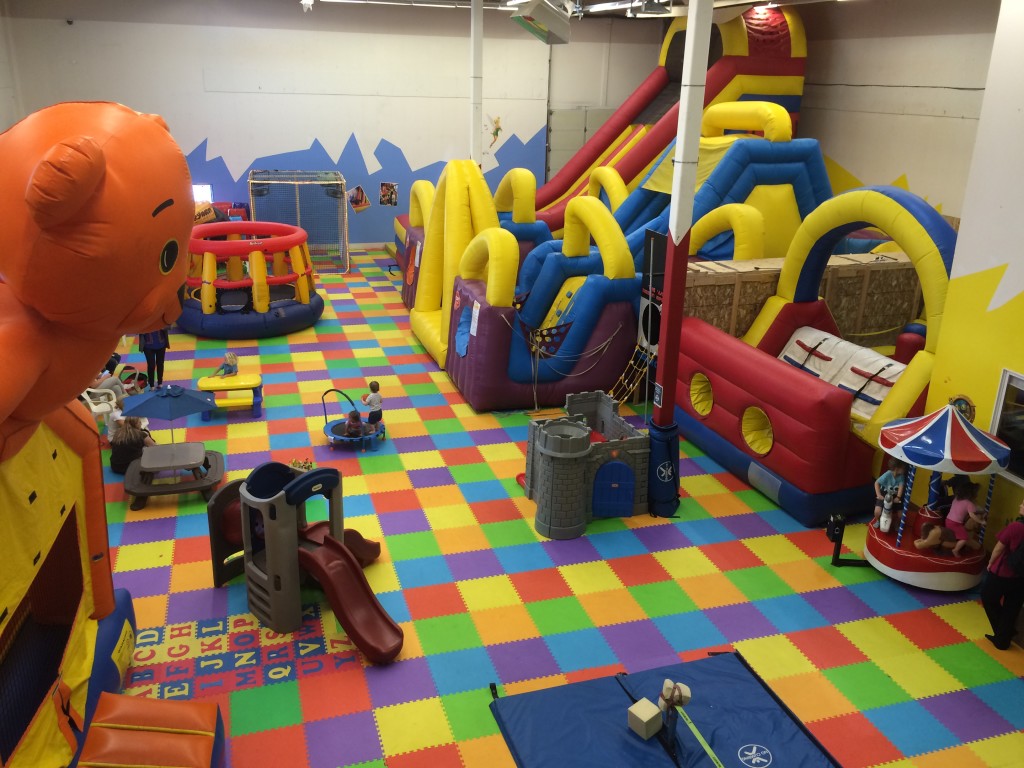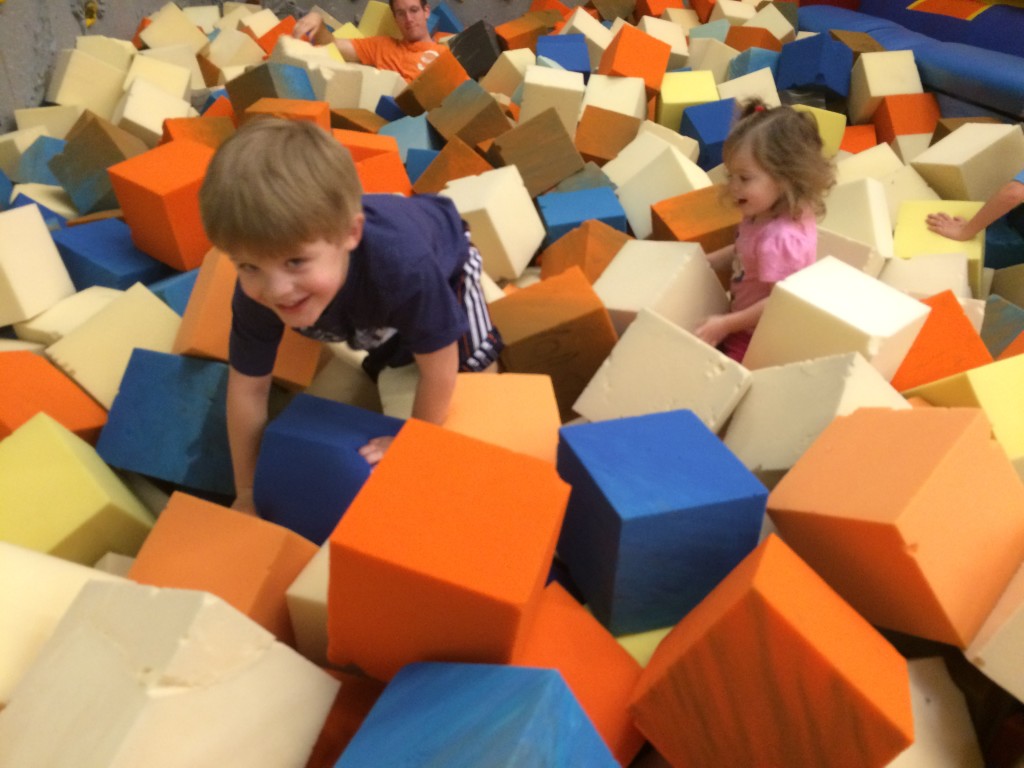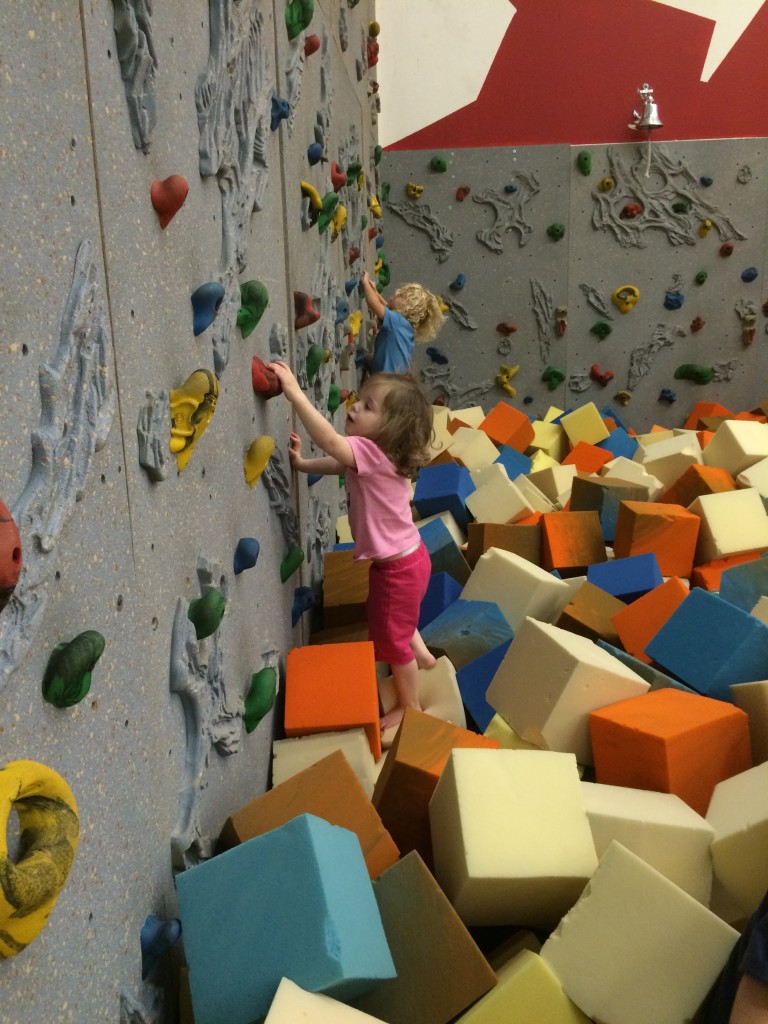 I loved the balloon cage (several fans blow the balloons all around- kids have lots of fun trying to catch them). Such a fun idea!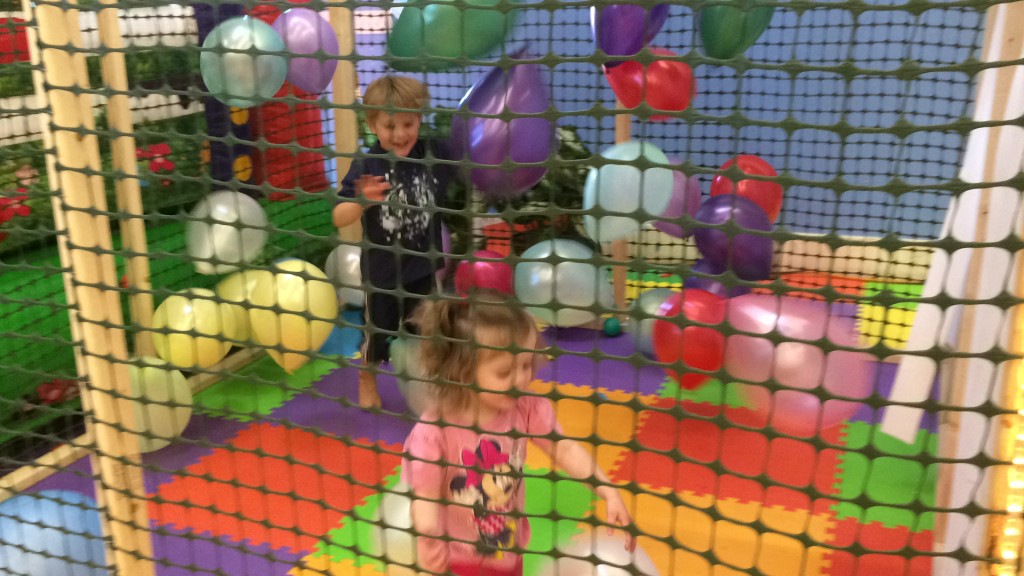 There's virtual games upstairs (an interactive projector/game floor) that Nephi and Celeste had a blast stomping around on. Oh and there's couches upstairs too so it's more comfy up there 🙂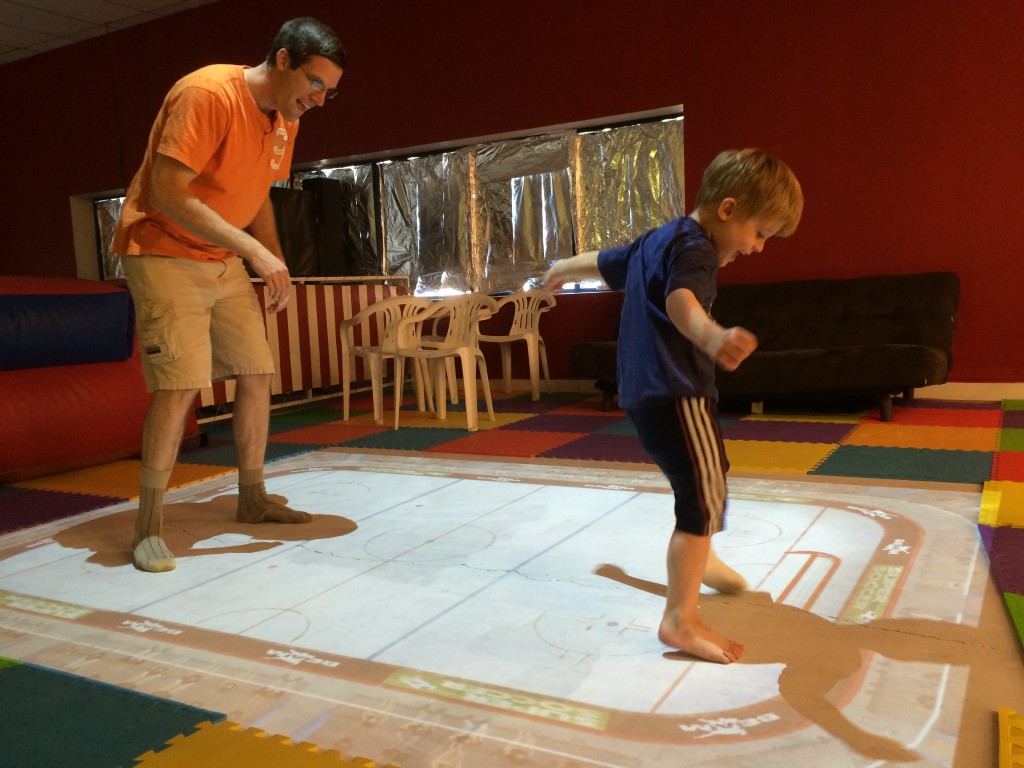 Other Perks:
There are pretty cheap snacks/concessions (25 cent string cheeses, for example), capri suns/drinks, nachos, etc. Not ridiculously expensive like at other places.
Little-known! I was surprised at how few people were there. We even had the whole thing to ourselves for about an hour or so. Maybe it was because it was during school hours, but more people need to know about this place!
The staff is super nice & easy-going/lax (at least they were when we went).
A Couple Tips:
Bring socks! They require you to wear socks & leave your shoes by the door before you enter – even if you're just a spectator. Preferably ones that are snug & don't fall off easily (because they have a tendency to get lost in the foam pit). They sell them for a dollar if you forget (or they let you use used ones from the "lost n found" box, but that's a little iffy).
Also, it seems like they rent out some of their inflatables sometimes. When we were upstairs, a couple guys came and took down the inflatable jousting ring and loaded it into a truck– which was fine since we weren't using it and there's so many other things to do anyway– but it's at least something to be aware of.
Anyway, I feel like I found one of the best-kept secrets in Utah Valley and wanted to share for those of you who might be interested. I really hope they don't go out of business!