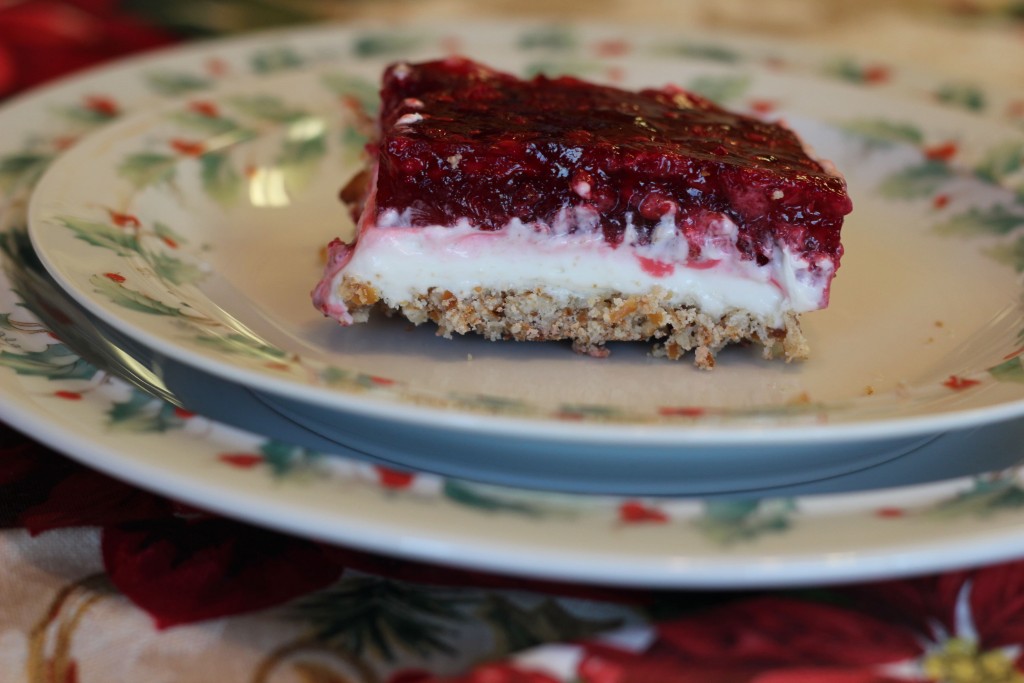 So my mom whipped this up for Christmas dinner, and oh my goodness, it's a keeper! I knew I needed to post it here on the blog. You wouldn't think that Pretzels & Jello would go very well together… but once you take a bite your tastebuds will prove otherwise! Delicious!
So here's the recipe! The original recipe calls it a "salad" which I thought was really funny. I'm gonna have to say that this might even rival Heaven-in-a-pan for me. (If calling it a salad makes you feel better about eating it, you can go ahead and keep the original title, haha)  🙂
Hope you enjoy it!
Raspberry Jello Pretzel Cheesecake:
Yummy Pretzel Crust:
2 cups of crushed Pretzels
3/4 cup melted butter
1/4 cup sugar
Pre-heat oven to 350 degrees. Mix together pretzels, butter & sugar & then press into a 9×13 baking dish and bake at 350 degrees for 10 minutes. Cool to room temperature.
Cheesecake Layer
1 (9 oz.) container of Cool Whip
1 cup sugar
1 (8 oz.) package cream cheese
Cream together the cream cheese & sugar. Fold in Cool Whip. Spread over cooled pretzel crust.
Raspberry Jell-O Layer
2 (3 oz.) packages Raspberry Jell-O
2 cups boiling water
1 (16 oz.) package frozen raspberries
Dissolve gelatin in boiling water. Stir in frozen raspberries, chill until partially set (about 1 hour). Spread over cheesecake layer.
Chill until set and then serve!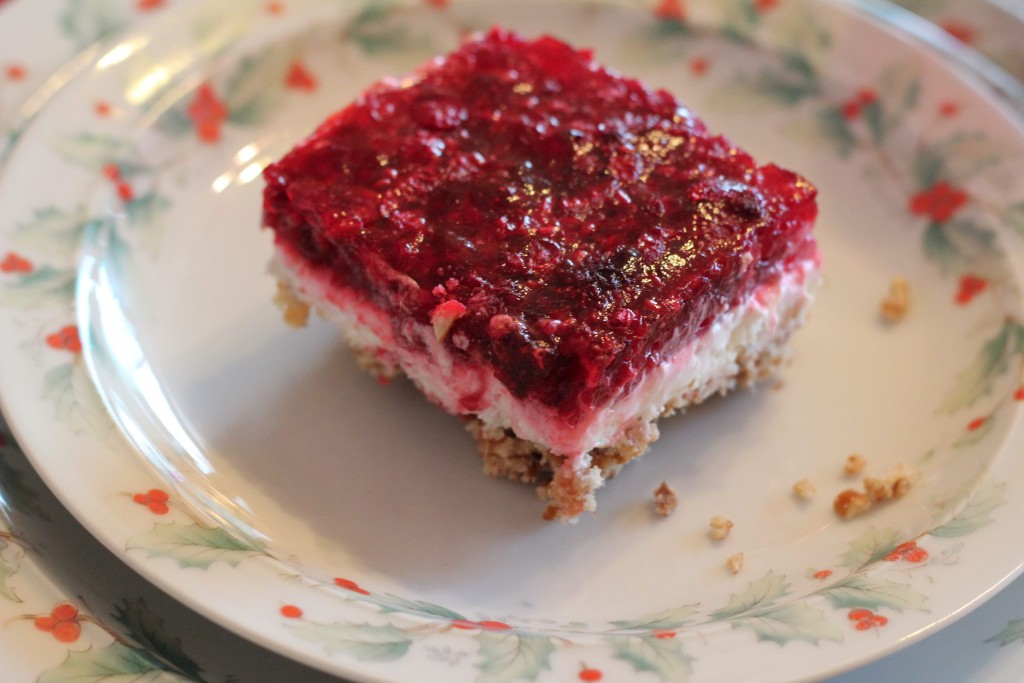 Yummy yummy for my tummy 🙂