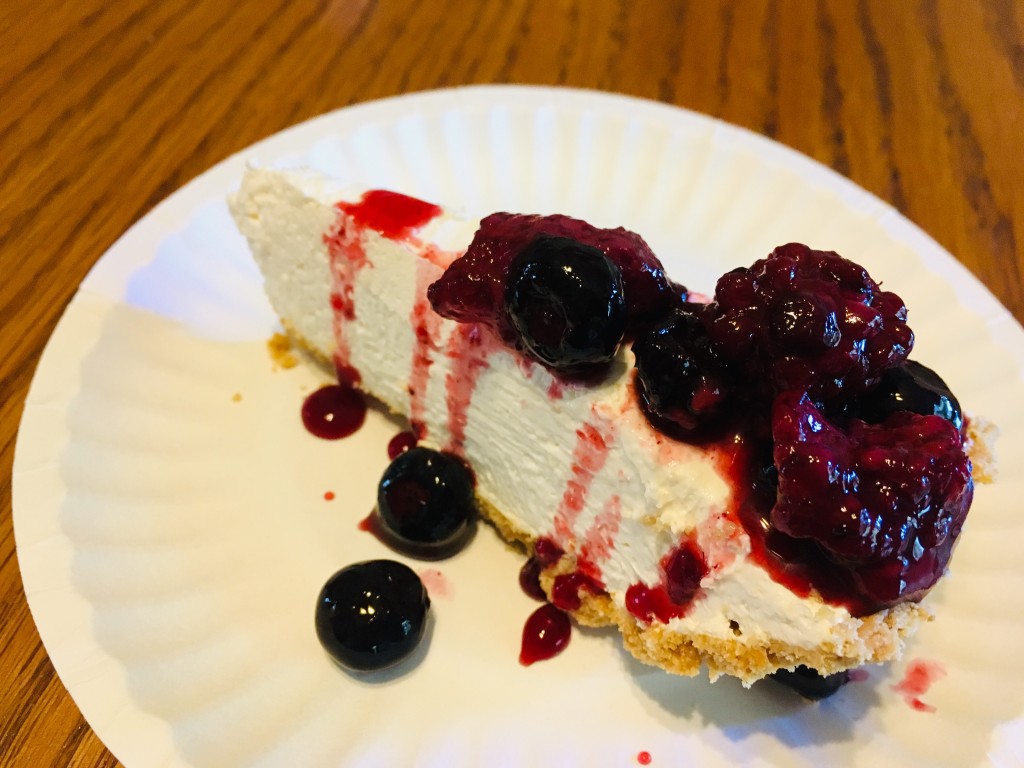 This is my favorite go-to cheesecake recipe. Been wanting to post this for a while. It's super easy and yummy! I'm usually not a huge cheesecake fan— a little too rich and heavy for me. But I LOVE this recipe (it's more light and fluffy). And it's delicious topped with berries! Definitely one of my very favorite desserts. Hope you enjoy!
Super Easy 3-Ingredient Cheesecake
1 package cream cheese, softened
1 small tub cool whip
1 cup powdered sugar
Blend all together with an electric mixer until smooth. Dish on top of a graham cracker pie crust, and chill in refrigerator. Best served with frozen berries (thawed and crushed).